Need a few more art ideas for your nursing home art program? Then keep reading to learn a few new art projects to try out with your residents today!
1. Sand Art
Make sand art with residents by using a kit where you simply peel off the top piece of paper to reveal a sticky layer before sprinkling sand onto the adhesive. Invite residents to use this technique to create colorful mandalas or themed sand art boards.
2. Quilled Art
Teach residents how to perform the popular quilled art form. Using a paper quilling kit you can show residents how to roll up colored paper strips to adhere to the adhesive surface below without the need for glue. You can also choose a themed project like these sealife designs.
3. Velvet Art
Help residents create beautiful artwork with the use of velvet posters. Simply provide residents with markers to color within the velvet borders. Colored pencils can also be used.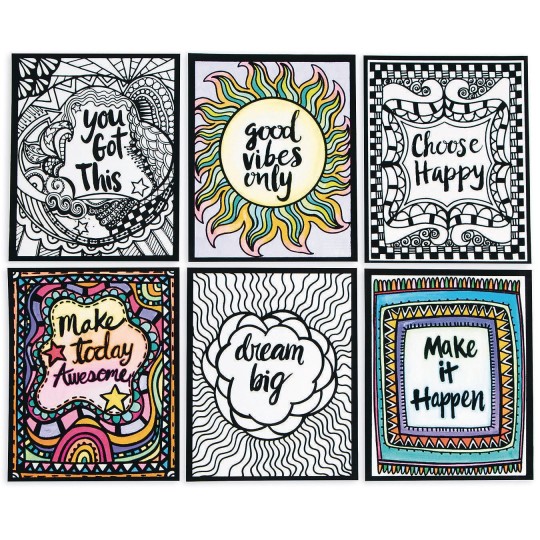 4. Shrinkable Art
Amaze your residents with fun shrinkable art, where residents fill in the design using markers and then place the artwork in the oven to shrink the design. Use the shrunken art as keychains for your residents.
5. Scratch Art
Assist residents with making scratch art by scratching off the top black layer to reveal a colorful design beneath.
6. Watercolor Art
Pass out preprinted designs that residents can easily fill in with watercolors to complete the designs.
For more tips and techiques for watercolor projects, visit our blog on Watercolor Art Project – Tips & Techniques.
7. Stained Glass Art
Demonstrate to residents how easy it is to add colorful art to their windows by making stained glass art. Simply fill in the kit's designs with permanent markers or glass stain paint and then place the artwork on the windows.
8. Foil Leaf Art
Invite residents to make foil leaf art using a technique that is similar to sand art. Just peel off the top layer and add colorful foil to the adhesive layer.
9. Paint-a-Dot™
Nothing could be easier than making beautiful artwork by simply brushing on water. Provide residents with paint-a-dot designs that reveal the beautiful paint colors underneath after water is brushed onto the paper.
About Not Just Bingo: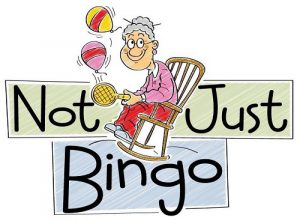 Not Just Bingo is an online resource of fun, senior activity ideas for activity professionals of nursing homes and assisted living facilities. They have been providing fun activity ideas online since 2009, and continue to assist activity professionals across the country by creating meaningful and engaging activity ideas for their residents that go "beyond bingo." Not Just Bingo feels privileged to help activity directors better the living experiences of their residents while demonstrating that a senior's quality of life can actually improve when they move to a nursing facility!
Want even more ideas each month? Visit www.notjustbingo.com for how-to activity ideas, monthly newsletters, and daily holiday ideas. You can also sign up for the Notjustbingo Membership to receive specialized activity ideas to keep your residents and staff engaged, active, and having fun!