Are you interested in starting a Pet Therapy or Animal Therapy program at your senior facility? If you are worried about the possible liabilities of bringing pets into your facility, consider using faux pets for your residents who have dementia. Here are a few resources from notjustbingo to help you with this therapy program – choose between a few different types of "pets".
April 11th is also #NationalPetDay, which is a great time to start this program!
Dog Therapy
Provide opportunities for your residents to interact with dogs by hosting fun dog activities. For instance, provide a dog petting activity for residents where you pass around a sleeping beagle that moves as it sleeps. If you have lots of dog lovers, then pass out plush dogs for residents to enjoy.
Furthermore, seat residents in front of your TV and DVD player to watch dogs playing and having fun with one another, while being walked to different places.
In addition, as a fun bedside activity, take a dogs and puppies book to your resident's room to help them reminisce about their past pet dogs. Alternatively, bring a responsive stuffed dog to your resident's room and program the dog so that it can respond to your resident's voice.
Finally, as a fun craft, invite residents to design their own doggy bank where they can color their dogs with paint or marker.
Cat Therapy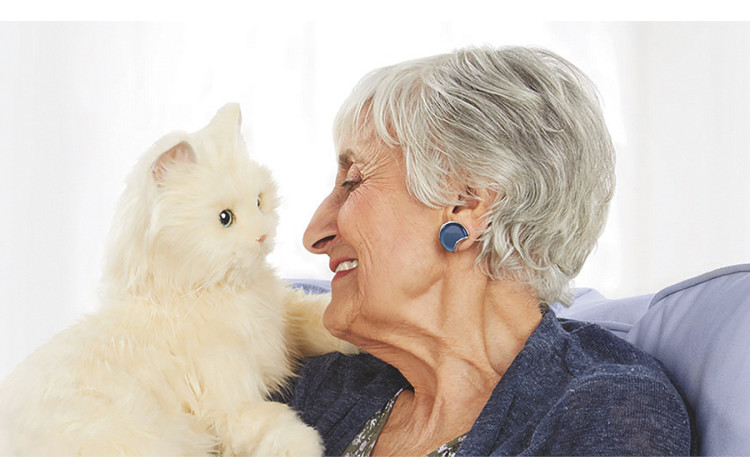 Add in several cat-related therapy activities for your facility's cat lovers, like passing out plush cats that purr or that move while they sleep. In contrast, use plush cats that don't have any special features to pass out to residents to give them the opportunity to pet them.
In addition, for your residents who enjoy watching cats jumping around, share a DVD about kittens as well as a DVD that shows all the places that a cat likes to hide.
Finally, consider using cat hand puppets for residents to use as they talk to their pets.
Bird Therapy
Provide residents the opportunity to enjoy the chirping of birds by using plush birds that tweet. As a fun craft activity, stop by a garage sale to pick up an old bird cage that residents can paint and decorate before filling it with the plush birds.
Another bird pet therapy option is to set up a bird feeder outdoors that takes pictures that residents can later view. In addition, make sure to place the bird feeder near a large picture window so that your residents can stop and view the birds at any time.
Fish Therapy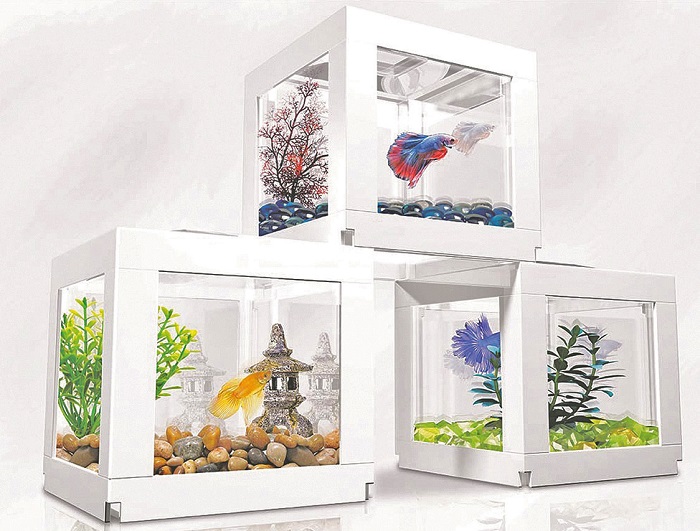 For your fish-lovers, set up mini aquarium cubes for residents to enjoy. While you can add fish if you want, you can easily have residents use gravel and miniature aquarium props to create simple terrariums within the mini aquariums. Then set the aquarium cubes in an area where residents can easily view.
If you have any colorful plastic fish, consider setting up several plastic fish bowls to fill the plastic fish. Then simply hot-glue the fish in the plastic bowls so that they look like they are swimming in the bowls.
Finally, pass out flexible wooden fish for residents to color. These can help with hand movement and help residents remember their past pet fish and recall how the fish moved in their aquariums.
About Not Just Bingo: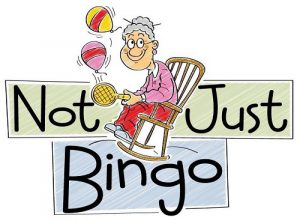 Not Just Bingo is an online resource of fun, senior activity ideas for activity professionals of nursing homes and assisted living facilities. They have been providing fun activity ideas online since 2009, and continue to assist activity professionals across the country by creating meaningful and engaging activity ideas for their residents that go "beyond bingo." Not Just Bingo feels privileged to help activity directors better the living experiences of their residents while demonstrating that a senior's quality of life can actually improve when they move to a nursing facility!
Want even more ideas each month? Visit www.notjustbingo.com for how-to activity ideas, monthly newsletters, and daily holiday ideas. You can also sign up for the Notjustbingo Membership to receive specialized activity ideas to keep your residents and staff engaged, active, and having fun!