Are you interested in starting a Pet Therapy or Animal Therapy program at your senior facility? If you are worried about the possible liabilities of bringing pets into your facility, consider using faux pets for your residents who have dementia. Here are a few resources from notjustbingo to help you with this therapy program – choose between a few different types of "pets".
April 11th is also #NationalPetDay, which is a great time to start this program!
Dog Therapy
Provide opportunities for your residents to interact with dogs by hosting fun dog activities. For instance, provide a dog petting session in your Activity Room, where residents stop by to visit with a lifelike puppy that actually mimics a real puppy with its sounds and breathing.
In addition, use a television to host a dog reminiscing activity in which residents view a DVD of photos and videos of dogs that get them chatting about their own experiences.
For your bedridden residents, take cute plush dogs, like a plush golden retriever or a plush border collie, to your residents' rooms to allow them to snuggle up with the soft puppies. A plush puppy neck warmer would also work well for your residents who enjoy aromatherapy.
If you need dog-themed crafts, then invite residents to design their own doggy bank where they can color the dogs with paint or markers, or provide them with squishy dog stress toys that they can color and decorate before squeezing.
Other fun dog-related activities include setting up a few sand art boards of dogs for residents to complete by simply peeling back the die-cut area and adding sand; hosting a blind jigsaw puzzle contest, in which residents briefly look at a dog jigsaw puzzle before solving the puzzle without looking at the picture; and completing a dog paint-by-number picture in which residents can create beautiful prints by applying paint according to the numbers.
Cat Therapy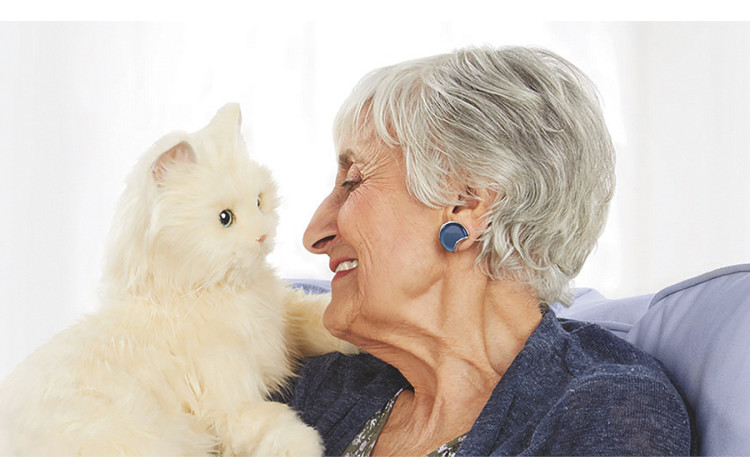 Add in several cat-related therapy activities for your facility's cat lovers, like passing out cats that purr for residents to hold. In addition, use plush calico cats that residents can snuggle with and pet. Also, for your residents who would benefit from the calming effect of having a cat close by, use a cat muff that residents can wear on their hand while having gadgets to play with that are found on the cat's back.
Additionally, schedule fun cat art projects for your residents, like filling in paint-by-sticker cat art with stickers and completing paint-with-water paintings by simply brushing water over the pictures to reveal the colors,
Other fun cat-themed activities include playing a puppies and kittens memory match game, reducing stress with soft cat puffer balls, and using inflatable cat mittens that residents can wear on their hands to swat balloons back and forth.
Bird Therapy
Provide residents the opportunity to enjoy the chirping of birds by using plush birds that tweet. As a fun craft activity, stop by a garage sale to pick up an old bird cage that residents can paint and decorate before filling it with the plush birds.
Another bird pet therapy option is to set bird feeders outdoors and encourage residents to sit nearby to watch the birds feed. Use pretty feeders like a ceramic bird feeder, a wooden gazebo bird feeder, or even an apple bird feeder.
One way to have your residents remember their past bird pets is to create pieces that they can keep in their rooms, like decorating wooden birdhouses or painting suncatchers that they can hang in their rooms.
Other bird-related activities include coloring projects, like coloring in picture coloring books, in dot-to-dot coloring books, on still life posters, and with sensory coloring kits.
Finally, take your residents outdoors to fly bird gliders that they can decorate before taking them to the yard to see whose bird can fly the farthest.
Fish Therapy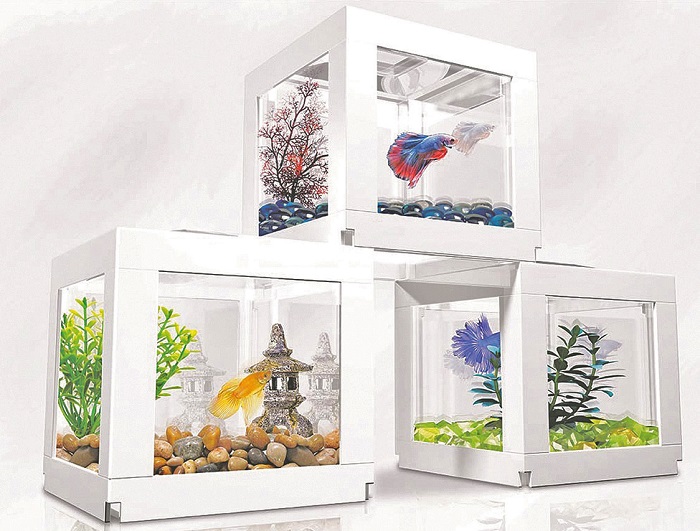 For your fish-lovers, use fish latch hook kits and latch hooks for residents to develop their hand-eye coordination as they complete fish yarn art to hang on their walls.
If your residents enjoy making jewelry, then supply them with fun fish beads to string on jewelry cording to make unique bracelets and necklaces for themselves or family members.
Art projects featuring fish include sea life sequin art, gone fish'n sand art , fish stained glass art  (using glass stain), and sea life paper quilling art.
Finally, pass out flexible wooden fish for residents to color. These can help with hand movement and help residents remember their past pet fish while recalling how the fish moved in their aquariums.
About Not Just Bingo: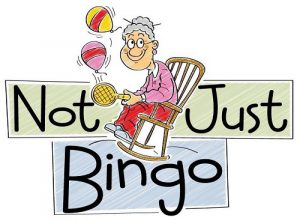 Not Just Bingo is an online resource of fun, senior activity ideas for activity professionals of nursing homes and assisted living facilities. They have been providing fun activity ideas online since 2009, and continue to assist activity professionals across the country by creating meaningful and engaging activity ideas for their residents that go "beyond bingo." Not Just Bingo feels privileged to help activity directors better the living experiences of their residents while demonstrating that a senior's quality of life can actually improve when they move to a nursing facility!
Want even more ideas each month? Visit www.notjustbingo.com for how-to activity ideas, monthly newsletters, and daily holiday ideas. You can also sign up for the Notjustbingo Membership to receive specialized activity ideas to keep your residents and staff engaged, active, and having fun!