Objective: Creating simple sensory bins for exploring colors
Sensory bins allow kids to develop skills in several areas: fine motor skills, color identification, language development, cognition and problem solving.
I love using the Color Splash!® Neon Liquid Tempera Paint to die the rice because the colors really stand out! View the materials needed below.
Materials:
White rice
Plastic bags
Foil
Item Suggestions For Your Sensory Bin:
How To Color the Rice
Step 1: Scoop white rice into a plastic bag and pour tempera paint into the bag to cover the rice (but not soak it).
Step 2: Ensure the bag is tightly sealed, then let your child help you squish the paint all around, covering the rice. Fun sensory activity!
Step 3: Pour the rice onto the foil and allow it to dry. Stirring the rice helps it dry faster.
How To Play
Add the colored rice to your bin and some fun age appropriate objects. Pouring with the scoops and funnels encourages fine motor skills. You can see below there are so many fun options for items in your sensory bin. You can also appeal to your kids' interests, for example if they love cars or other vehicles!
Talk About It
How does it feel? (slimy, smooth, cold, etc.)
Let's mix it! You're pouring very carefully.
This is the color orange. This is an orange block. Can you scoop up the orange ball?
Books Choices Based on Colors
Brown Bread Brown Bear by Eric Carle
Blue Hat, Green Hat by Sandra Boynton
Download the printable PDF for this activity here.
---
Themed Sensory Bins
We also love these themed sensory bin ideas, including Galaxy, Outer Space, and Bug Exploration!
---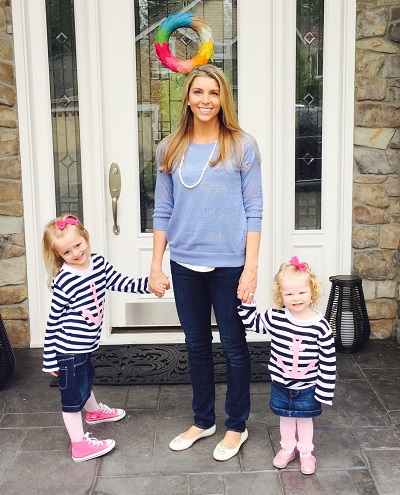 About the Author:
Randi is the founder of How 2 Play Today. She created this online community to share ideas and help inspire others to create. Randi has always had an interest in child psychology and has been following that passion since she was a kid herself. Over the years, Randi has been capturing adventures of her and her children and sharing these ideas on her website at how2play.today. This helps busy parents and caregivers who want to play more with their kids but need ideas, product suggestions, and a simple guide for activites.