Objective: Creating simple sensory activities based on a theme
Materials:
Step 1: In your sensory bin, mix together dyed rice in Black, Blue, and Purple colors. See our tutorial for dying white rice using Color Splash Acrylic Paint. *View the tutorial on how to dye rice here.
Step 2: Using the arcylic Glow in the Dark Paint, paint the foam star-shaped stickers. We used two thin coats so they would dry faster. This paint is fantastic and I'm excited to use this on as many materials as we can find!
Step 3: Now you can add in the foam stars, Glow-in-the-Dark stars, ring beads and these glitter alpha beads. Incorporating letter beads encourages letter and word recognition and of course, incorporating anything that glows is always a huge hit! Combining education and play will encourage life-long learning.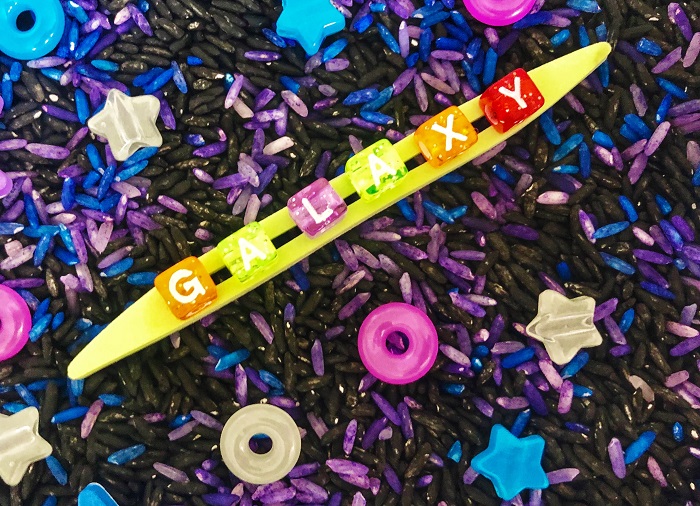 Step 4: Now for the fun!  Neon colors glow in the blacklight and when using these times, most of them are also glow-in-the-dark so they will continue to shine even when you turn off your blacklight. Blacklight flashlights are great but they can be pricey. UV Light Pens also work great and are kid-friendly.
Step 5: Don't forget some sensory utensils like these jumbo tweezers because they're great for building fine motor skills. This sensory bin will be a Glowing Success.
View the printable version of these instructions here. 
---
About the Author: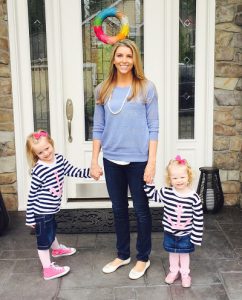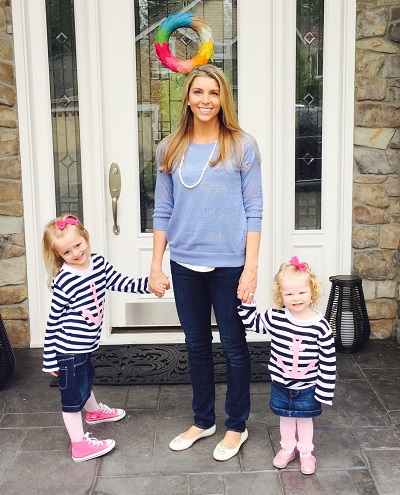 Randi is the founder of How 2 Play Today. She created this online community to share ideas and help inspire others to create. Randi has always had an interest in child psychology and has been following that passion since she was a kid herself. Over the years, Randi has been capturing adventures of her and her children and sharing these ideas on her website at how2play.today. This helps busy parents and caregivers who want to play more with their kids but need ideas, product suggestions, and a simple guide for activities.