Objective: Create a fun outer space themed sensory bin for parties, events or everyday play!
Materials:
Step 1: Pour white rice into a Ziploc baggie; one baggie for each color. I tend to not measure but I used around 4 cups per bag. White rice is inexpensive and makes for a wonderful sensory activity material because it's so versatile and budget friendly.
Step 2: Squeeze some black paint into the baggie. This paint goes a long way so start out with a few little squirts. You can always add more if needed. Next, seal the bag and shake and mix around until the rice looks evenly coated.
Step 3: There are many ways to allow the dyed rice to dry but I like to lay out foil so nothing sticks. You can use only foil and just flip up the sides but for this example, I placed the foil into the sensory bin intelf to dry.
Step 4: The more you can spread out the rice into a single layer, the quicker it will dry. I like to stir it around after a few minutes. This batch was dry in about 15 minutes and ready to play with. I really enjoying using Color Splash Acrylic Paint because it's inexpensive and  works so well to cover the rice plue it keeps for years.
Step 5: Now it's time to setup your outer space sensory bin! First, add the marbles. Arrange them randomly in and on top of the rice. Next, add the star beads and sparkle pony beads. Lastly, I decided to add some glow alpha beads to help with letter recognition.
Don't forget some sensory utensils like these jumbo tweezers because they're great for fun scooping and for kids to build fine motor skills.
View the printable version of these instructions here. 
---
About the Author: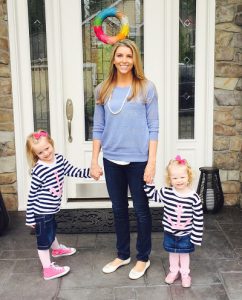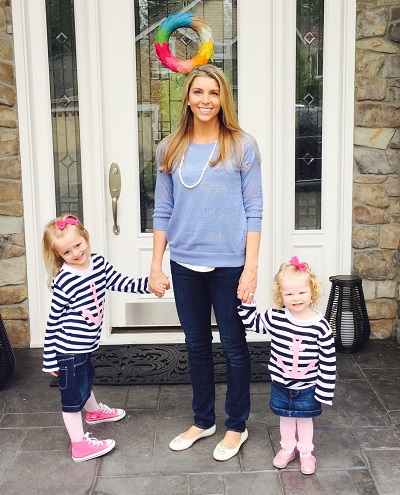 Randi is the founder of How 2 Play Today. She created this online community to share ideas and help inspire others to create. Randi has always had an interest in child psychology and has been following that passion since she was a kid herself. Over the years, Randi has been capturing adventures of her and her children and sharing these ideas on her website at how2play.today. This helps busy parents and caregivers who want to play more with their kids but need ideas, product suggestions, and a simple guide for activities.