Objective: Create exciting process art
Process Art means the focus is on the experience of the process and not on how wonderful the final product looks. Although, in this case, I adore the outcome just as much.
Materials:
Preparation and Instructions
1. Cut off the end of raw eggs with a knife when you use eggs while cooking. Wash the inside of egg out with hot water and soap. Dry them in a container and continue to save up. You will need at least 5 eggs per canvas.
2. Prepare the area with drop cloths or tarps and prop up the canvases. Making this an outdoor activity is always a good option. Keep hand wipes and a garbage can close by to help with easy cleanup. You can use a variety of water-based paints. We recommend using tempera paint because its inexpensive and washes easily from skin and clothing.
3. Squirt a few pumps of paint into the eggs.  I like to use 4 different colors, especially neon.
4. Allow children to throw the eggs at the canvases.
Note: Sometimes they might be timid especially if this is their first time with this project since we don't usually recommend throwing eggs. They will quickly get the hang of it and will love this experience.
Discussion
Talk to the children about the famous artist Jackson Pollock and show examples of this splatter paint art.  Explain that we can use a variety of objects for painting, not just a paint brush.
As always, keep children's allergies in mind.
---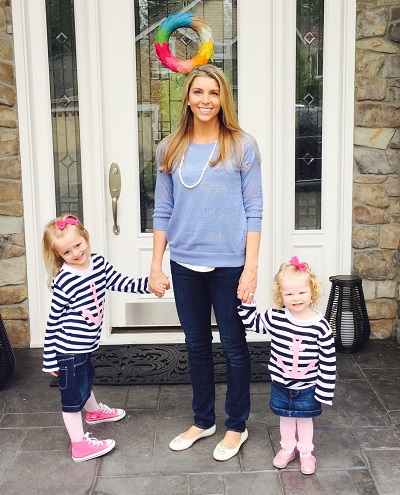 About the Author:
Randi is the founder of How 2 Play Today. She created this online community to share ideas and help inspire others to create. Randi has always had an interest in child psychology and has been following that passion since she was a kid herself. Over the years, Randi has been capturing adventures of her and her children and sharing these ideas on her website at how2play.today. This helps busy parents and caregivers who want to play more with their kids but need ideas, product suggestions, and a simple guide for activites.