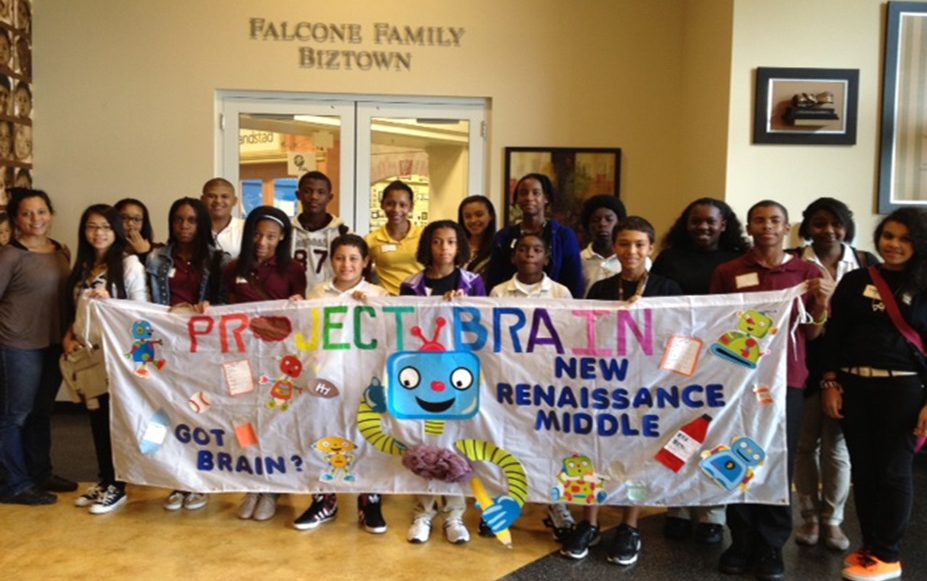 Our customers have some great ideas on how to use our products for their classroom, after school program, craft program, or at home. We love to share these ideas and hope to inspire others to create their own! 
Cynthia from Broward County Public Schools shares how their school uses our Color-Me™ Banner Easy Pack for special events.
Our goal in the Diversity, Prevention & Intervention (DPI) department at Broward County Public Schools is to lead the change for all students to achieve academic success today, while maintaining a drug and violence free tomorrow. We have three initiatives that aim to address violence and substance abuse prevention: Choose Peace Stop Violence that promotes peace, Project Brain that addresses underage drinking, and the Above the Influence (ATI) that encourages and promotes living above all negative influences.
We have different prevention observances we celebrate and acknowledge throughout the school year, including Choose Peace Week, Red Ribbon Week, Anti-Bullying Week and the Above the Influence March. In addition, our Project Brain program promotes how to make good choices, teaches refusal skills and decision-making skills.
We purchase the Color-Me banners from S&S to provide to the schools when they register to sponsor prevention activities at their schools. We encourage the students to promote those prevention messages and what they stand for to communicate their thoughts, ideas, and messages on the banners. They are also used for social norms marketing campaigns. We promote positive messages to influence behaviors that benefit students, address misperception about underage drinking, protecting the brain, promoting peace and also informing the community about our prevention efforts and improve health and safety at school and our communities.
I have ordered this product for the last 5 years. We have had rain in some of our parades we had in the past, and the color on the fabric stays – it did not come off or fade. I love this banner because of its reliability, and the kids love it too. It encourages creativity and the end result is a masterpiece. I always get great feedback from the kids and the adults who decorate the banners. They have a lot of fun designing them, promoting their programs, and marketing their schools and what they believe in. Teachers love it, too. We always get request to provide the banners for other school activities. Students are very creative and put the banners to good use.
The lesson behind the activities is to increase healthy behaviors and decrease problem behaviors. We want to change that perception that our youth are making bad choices, drinking, and doing bad things. The reality is that they do make good choices, and we want to showcase and promote that.
Students painted a peace sign in the center of this banner, with phrases like "We are proud 2 be above the influence" and "We are role models". This is a great way to raise awareness at school for many different causes.
Tell us how you inspire students at your school!
Submitted by: Cynthia Tapia-Rodriguez, Family Counselor at Broward County Public School Diversity, Prevention & Intervention Department