My gym is the great outdoors. I am in a unique situation where only 15% of schools in the county I teach in have gyms. Over the past ten years, I've taught in empty classrooms, cafeterias with basketball nets, outside in parking lots, on small fields, and on large fields while other classes streamed out for recess throughout the day. In my current situation, I'm outside as much as possible because the only other option is a classroom filled with desks and chairs. Teaching in a classroom is reserved as a last resort for many reasons, from safety and the inability to do a wide array of activities to respect for the teachers planning in those classrooms. In addition, two to three days a week another PE teacher uses the space.
During my time teaching outside, I've learned many valuable lessons that can transfer to any teaching situation. Little things like how to deal with insects to the most unexpected surprises are not uncommon for most PE teachers. I would like to share some key lessons that teaching outside has taught me in the hopes that it will help you be the best PE teacher you can be!
There Are No Excuses
I teach outside in a range of weather conditions. During the winter, we may be outside in 40-degree weather. During the start of school and in spring, we may be outside in hot and humid weather. We may also be outside on grass still wet from the morning dew. Or we may be on the blacktop after some rain fell the night before. Teaching in these conditions has taught me that there are no excuses for not doing your job. We all have bad days when we want to phone it in. But this cannot be an excuse to not give your best. The students depend on you. You have to soldier through. If you anticipate bad days, or inside days as I call them, then you should have a plan B ready to go. This means having a folder that has lessons for those days. For inspiration, check out my article 5 Best Active Indoor Games for Rainy Days.
Be Flexible
Just a couple of days before writing this, we had a large tree taken down because branches were falling from it and creating a safety hazard. The problem was that no one told us they were coming. So we started class, and then five trucks and a bulldozer rode up onto the field. We were forced inside for two days while they cut down the tree. In this case, flexibility was key.
The ability to quickly adapt to changing situations means I have to think on my feet.  Thankfully, I had a backup plan already in place for my rainy days, which became the lesson for the next two days. Things are going to occur that are out of your control, and you have to be flexible. Rigidity is great for routines and procedures that create structure.  That can be transferred to and put in use during a situation that calls for flexibility. Being flexible is not just for the big unexpected moments. It is also for the little moments.  Perhaps one student suddenly has an accident. You have to be ready to adjust your plan on the fly. How will you deal with the other students who may laugh at him? How will you get him help while not abandoning the class? How will you get the accident cleaned up?  You can plan for it, but when it happens, you have to be willing to change things up to adapt on the spot. This is key when teaching as things change quickly when working with children.
Teachable Moments
Being outside around a wooded area, we get the occasional deer or two. We also get a nesting turtle every year. Plus, we are close to an Air Force base, so we get many planes flying over to the point that you can clearly see the plane up close. These can all be seen as distractions, but I prefer to look at them as teachable moments. Just like when the tree I mentioned earlier came down, the children were curious as to why it had to be cut down.  That led to a discussion on how to tell the age of a tree, why it came down, and what happens to trees after they are removed. It was a great moment for the children to learn some real science. When the deer come, we watch them and discuss how their habitat is changing and why they are so close to houses and schools. When the nesting turtle arrives, we discuss the life cycle and they get to watch the turtle bury its eggs. When the planes fly over, we look in amazement and guess where they may be going and why.  Take those distractions and turn them into teachable moments.
Appreciate What You Have
As the saying goes, "You don't know what you got until it's gone."  Don't wait until something is gone to appreciate it. Maybe you don't have the equipment that would make your teaching experience smoother. Perhaps you have a co-worker who irks you. Whatever the situation, dwelling on it only makes it harder to do your job. Instead, appreciate what you have and start by focusing on your students.
We have a good-sized field with two basketball courts. Being outside has taught me to appreciate the little things. I appreciate days where there is a nice breeze and in the 70s with no humidity. I appreciate the joy children find in falling leaves and a frog in the grass. There is so much to be grateful for. When the leaves start falling, we catch them to practice catching because how often do you just get to catch falling leaves? We appreciate and jump at opportunities to do this. It makes our day a little brighter, and it teaches the children that life is about the little moments.
Protect Yourself
Being outside so much requires extra precaution. This means sunscreen, hats, and bottled water. Without preparation, I could end up really thirsty, sluggish, sunburned, and sweating bullets. It is important that I protect myself. The same holds true for my professional standing. So much can happen when working with children. You always want to protect yourself so that you do not wind up in the crosshairs of a questionable situation that could have easily been avoided. Being outside may mean removing tree branches, debris, rocks, and the like from the teaching area so that the children stay safe. You must also make sure students don't get dehydrated as well.
Protecting yourself means following standard operating procedures. Document behavioral issues and what you are doing to address them. Communicate with parents and staff as an issue that they need to be made aware of arises. Consider safety concerns and address them. Do what you need to do so that you and your students are safe from any physical or perceived risks that may come out of left field.
Use It or Lose It
One of the joys of teaching outside is that there are so many natural objects to incorporate into lessons. For example, when we're learning to follow directions, the children run to the tree line and stop along the way when they hear the whistle. The tree line makes for a great natural barrier. In addition, there is a tree stump that acts as a great gathering place for transitions. Furthermore, the way the land is laid out, there are a couple of small hills that make for a great way to get a different warm-up in or practice rolling underhand so that the ball naturally comes back down to the students.
Find those natural barriers within your teaching space and use them. You'll be surprised by how many you have. Consider where the bleachers stop. Or perhaps there's a certain color line or piece of flooring that stands out that will be perfect to line up at. Whatever exists in your environment, use it before the children get used to certain routines and the opportunity goes away.
The Activity Matters
Children engaged in activities are less likely to get distracted. Being outside, distractions come in all shapes and sizes. That includes other classes nearby for recess, or bright sunshine impairing our vision. What I have found over time is that the activity matters. When engaged in an appropriate activity, the distractions become background noise. But if the activity is not engaging, children get distracted, and getting them redirected is much harder. Plan fun and engaging activities and you'll find off-task behaviors disappear.
I could go on with lesson after lesson I've learned from teaching outside. I hope you found these tips useful. There is an opportunity to learn from everything you do, and the willingness to learn will make you a better person and teacher.  Stay teachable, my friends!
About the Author: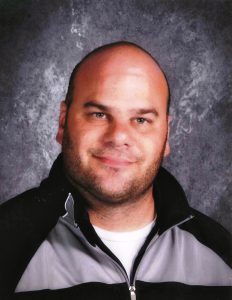 Charles Silberman is a physical education and health teacher with 14 years of teaching experience. He has become a leader and advocate for incoming physical educators by running workshops on teaching in limited space at staff in-services and conferences, assisting with new teacher orientations, and other initiatives. He has experience writing curriculum from scratch and writing published information specific to physical education in state and nationally recognized publications and websites. Charles has also created a niche as a physical education specialist who fuses technology and primary instructional subjects into physical education lessons.