It is that time of year when thoughts turn to gift giving with the holidays being right around the corner. For many of us DIY-ers and instructors, this is a great time to start planning projects that can make great gifts. When you want to create a keepsake gift, our Color-Me product line is a perfect place to start, and at budget friendly prices! Most projects come in pack of 6, 12 or 24 so you can easily choose the size that best fits your list! Use your own decorating supplies to keep the cost per project as low as possible, or check out our arts and craft supplies to create that special gift for someone.
Here are a few of my favorites "gift" worthy Color-Me projects for any holiday season.
Color-Me Ceramic Bisque Planters
($2.67 per project)
There are so many ways to decorate this ceramic bisque planter! You can "stitch" cord and beads through holes and/or create a hanging planter by threading cord through 4 holes to create a hanger. Decorate with acrylic paint or permanent markers. Planter is glazed on the inside to hold water. Pack of 12, each measures 4" tall.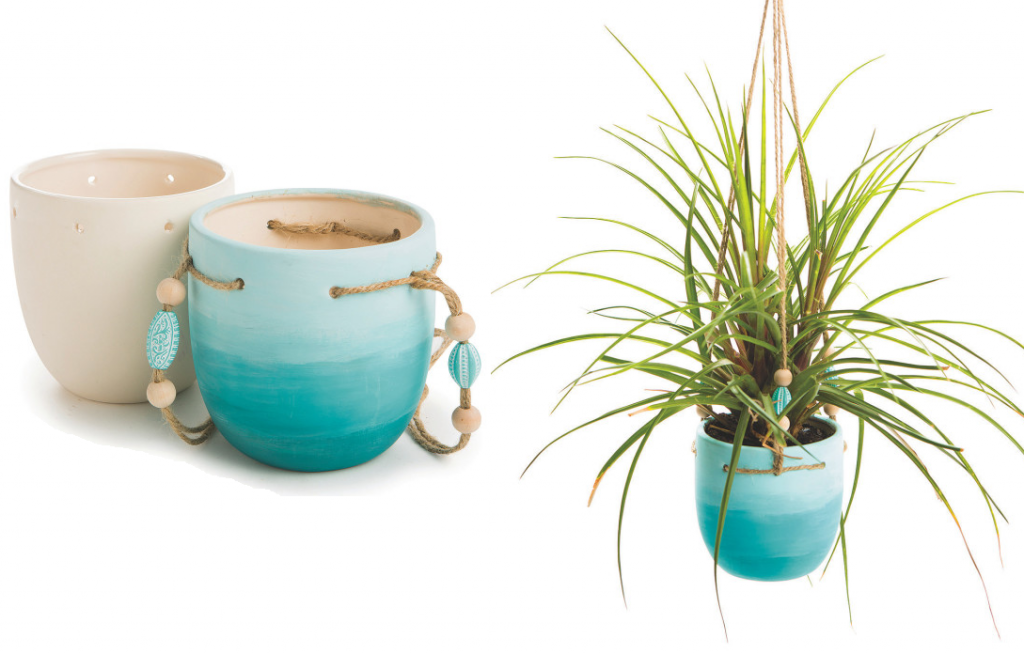 Color-Me Ceramic Bisque Plate
($2.58 per project)
This is the perfect keepsake gift for a group of younger kids to make for a special person. You can have put their handprint in the center of the plate and add their name – see our sample below. Or simply have them create designs by fingerpainting or finger printing on the plate. Use acrylic paint for best results, and of course make sure their name and date is on the plate for a lasting keepsake. Each plate comes with a display easel so you can have it on display!
Color Me Ceramic Bisque Mini Bowl
(Sale: $1.69 per project!)
Perfect to catch spare change, jewelry and more, our mini bowl can be decorated with acrylic paints, markers and more. It could even be a tiny dish garden you create for someone special. Pack of 12.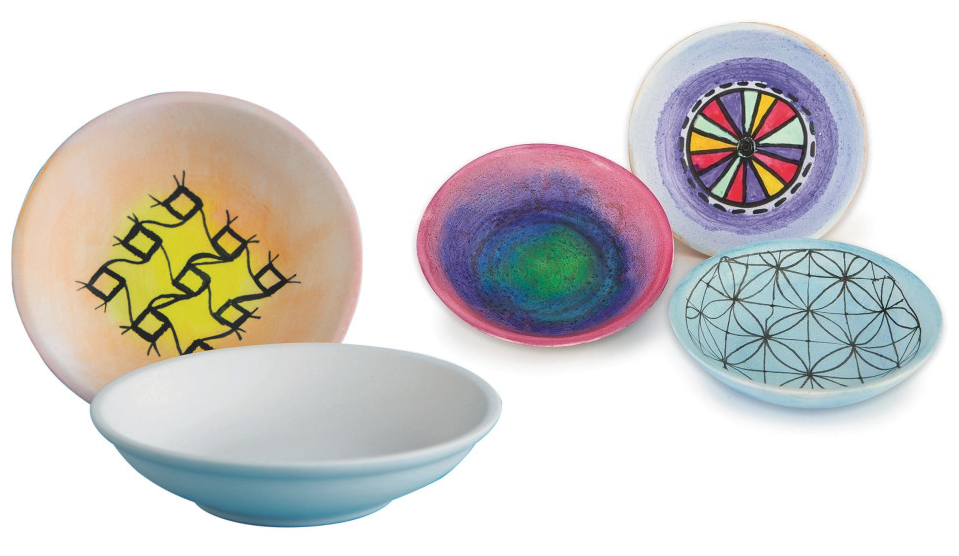 Color-Me Ceramic Bisque Mason Jar
($2.24 per project)
Jump on this hot craft trend with our Mason jar inspired vase. Use acrylic paints, permanent markers and more to create a one of a kind gift for Christmas or Mother's Day! The inside of the jar is glazed to hold water. Write a message on the bottom of the jar to create an extra special artist touch!
Color Me Pot Holders
($1.12 per project)
A great gift for a baker or home chef! Create custom pot holders with permanent markers. For something extra special, write a simple recipe on 1 side! For kids working on this project, you could have them write their "own version" of a simple recipe on scrap paper first and then have them carefully write it on the potholder. This makes a fun Mother's Day gift too!
Color Me Canvas Apron
($4.17 per project)
What grandparent wouldn't love an apron decorated by their grandchild? Our canvas apron can be decorated with paint, fabric markers and more. Pack of 6, each measures 28" x 22".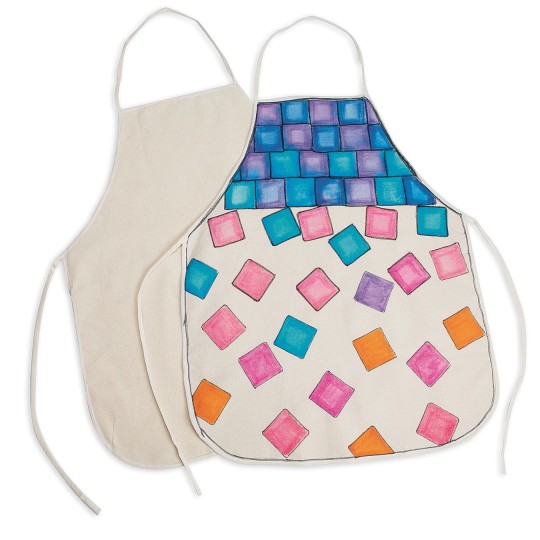 Color Me Cosmetic Bags
(Sale: $2.17 per project)
This bag can be used for make-up, but it's so handy for storing other items as well! Washable, with zipper opening and comes ready to decorate, this canvas bag is a great gift! Pack of 12.
Color Me Pillow Cases
(Sale: $1.92 per project)
A thoughtful gift for someone special. Blank white canvas pillow covers feature photo holders for pictures that can carry your favorite photo, quote or more. Pack of 12. Decorate with fabric markers and fill with pillow stuffing, or recycled shredded paper!
Color Me Canvas Placemats
(Sale: $1.37 per project)
Make 24 personalized placemats or decorate all 24 for a special gift set! They are 100% cotton, and can even be tie dyed! Fabric paints and permanent markers also work well.
Color-Me Ceramic Bisque Trinket Box
($2.49 per project)
A project to create for someone with special trinkets they cherish. This ceramic bisque box comes with an embossed heart design. We recommend decorating with acrylic paints, permanent markers and gems. Crafters could write a special message inside the box for an extra special touch. Great for a Valentine's Day gift!
Color-Me Cube Puzzle
($1.58 per project)
Create custom cube puzzles with patterns, colors, and more using permanent markers. This is a great gift for all those puzzle lovers on your list and a fun gift for kids to create for a special teacher. They also make great stocking stuffers!
Color-Me Head Lamp
($3.58 per project)
Our head lamp is a perfect gift for someone who need hands free light! Dog owners (who wants to walk in the dark?), people who love to tinker, and those who sew! Customize the adjustable head band with permanent markers or even sew a simple design! Two CR2032 batteries are included in each lamp! The strap adjusts from approximately 4-1/2" to 7" diameter. Also makes a great gift idea for Father's Day!
Submitted by: Ann Kollegger, Product Manager at S&S Worldwide