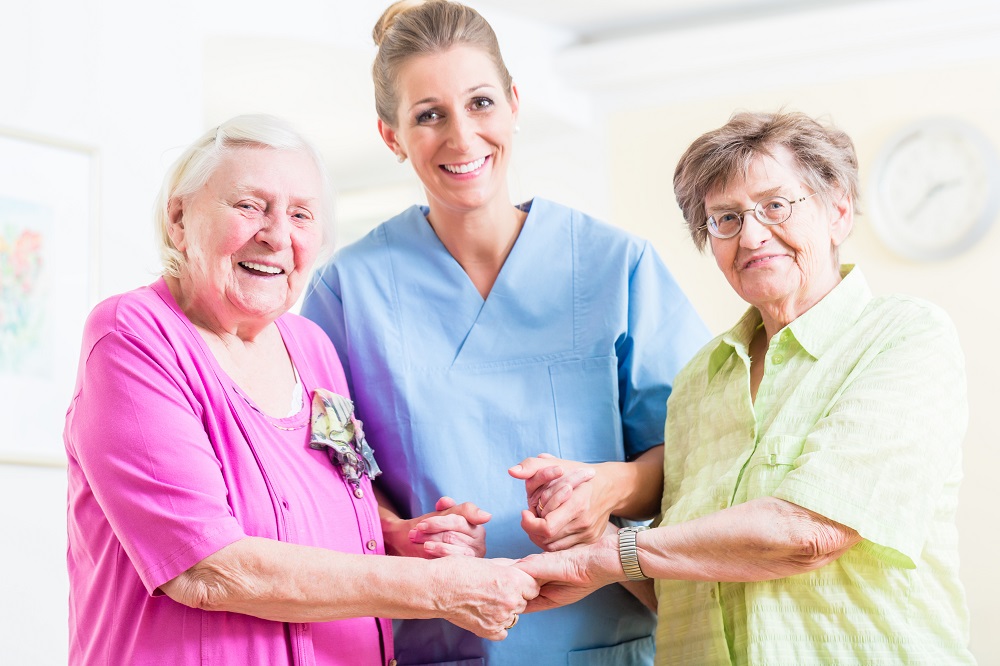 Help your residents celebrate National Skilled Nursing Care Week (May 14-20) and this year's theme of "Cultivating Kindness" by participating in activities that can spread kindness to those around them. Throughout the week, set up fun activities that allow your residents to share their goodwill with family members, other residents, staff, and even strangers outside of your facility.
Showing Kindness to Family Members
Help residents spread the love and kindness to their family members by designing and writing notes in greeting cards to send to their loved ones to let them know how they are doing. For the project, encourage residents to use colorful markers to create fun designs on the front of the cards. If your residents enjoy this activity, consider making this a weekly activity so that your residents can keep their loved ones in the loop on what they're doing in your facility.
In addition, invite residents to teach their grandchildren about kindness by decorating color-me heart pins with kind messages for the grandchildren to wear, so that they can spread the kind sentiments among their friends.
For another kind gesture this week, set up a fun carnival in the backyard for the grandchildren to stop by and enjoy. Pass out tickets for the kids to use to play a variety of games in the backyard, including can knock down, floor tic-tac-toe, and ring toss. Be sure to pass out fun prizes, including bubbles, toys, and stuffed animals.
Showing Kindness to Other Residents
Help set the tone of spreading kindness to others by inviting residents to help you decorate for the week. Pass out inspirational bracelets for residents to wear throughout the week to remind them of what this week is all about.
In addition, recruit residents to create kindness artwork to display in your facility. Have residents and staff to join in by decorating hearts that can be attached to the large canvas panel and hung in your facility.
Continue decorating your facility for the week by having residents use paint to decorate kindness rocks to place outdoors throughout your facility's garden. In addition, show residents how to create inspirational paintings to hang in your facility by painting art onto mini canvases before gluing on inspirational beads to accent the art.
Additionally, have a bit of fun and create more smiles for your residents by setting up a Kissing Booth in your facility to pass out kisses (Hershey's Kisses) to passersby.
Furthermore, don't forget about your residents who are not able to attend your activities. Involve your residents with doing more for their fellow residents and neighbors by making resist art prints that can be framed and hung in the rooms of your bedridden residents. Create the pretty artwork by simply brushing the watercolor paper with water to reveal the positive quotes underneath. For those residents who may be in the hospital or in rehab, show residents how to use markers and glitter glue to create velvet art cards that can be sent to your residents who are temporarily away from the facility.
Showing Kindness to Staff
Help residents show the staff how much they appreciate all that they do by hosting a fun Donut Breakfast for staff members in your Activity Room. Simply set up a donut bar, where you use a donut maker to create hot donuts for staff members to enjoy. Be sure to provide tasty toppings, like powdered sugar, melted chocolate, and sprinkles that staff members can add to their donuts.
Showing Kindness to Others Outside of Your Facility
Encourage residents to show kindness to those that they may not know through the use of fun craft projects. For instance, assist residents with making kindness bracelets to donate to a local elementary school class. Simply string the colorful bracelet beads onto the jewelry cording that comes with the kit.
In addition, recruit your facility's Baking Club to bake a few batches of oatmeal raisin or chocolate chip cookies to donate to your local fire and police stations, to thank them for their sacrifice and the hard work that they do. Further, to show appreciation to our troops who are overseas, fill storage tubs with items to donate. Contact a local military charity to find out what items are needed.
Finally, if you would like to raise money to donate to a local charity, then set out your rocking chairs on the front porch for a fun Rocking Chair Fundraiser, in which family members donate a dollar for each minute that their loved one rocks in the chair. (Be sure to set a maximum donation amount, like $20, just in case your facility has a bunch of residents who can sit and rock all day!) Donate the proceeds to your desired charity.
Find more ideas from Notjustbingo on the S&S blog here.
---
About Not Just Bingo: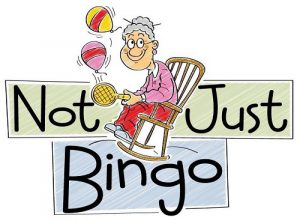 Not Just Bingo is an online resource of fun, senior activity ideas for activity professionals of nursing homes and assisted living facilities. They have been providing fun activity ideas online since 2009, and continue to assist activity professionals across the country by creating meaningful and engaging activity ideas for their residents that go "beyond bingo." Not Just Bingo feels privileged to help activity directors better the living experiences of their residents while demonstrating that a senior's quality of life can actually improve when they move to a nursing facility!
Want even more ideas each month? Visit www.notjustbingo.com for how-to activity ideas, monthly newsletters, and daily holiday ideas. You can also sign up for the Notjustbingo Membership to receive specialized activity ideas to keep your residents and staff engaged, active, and having fun!