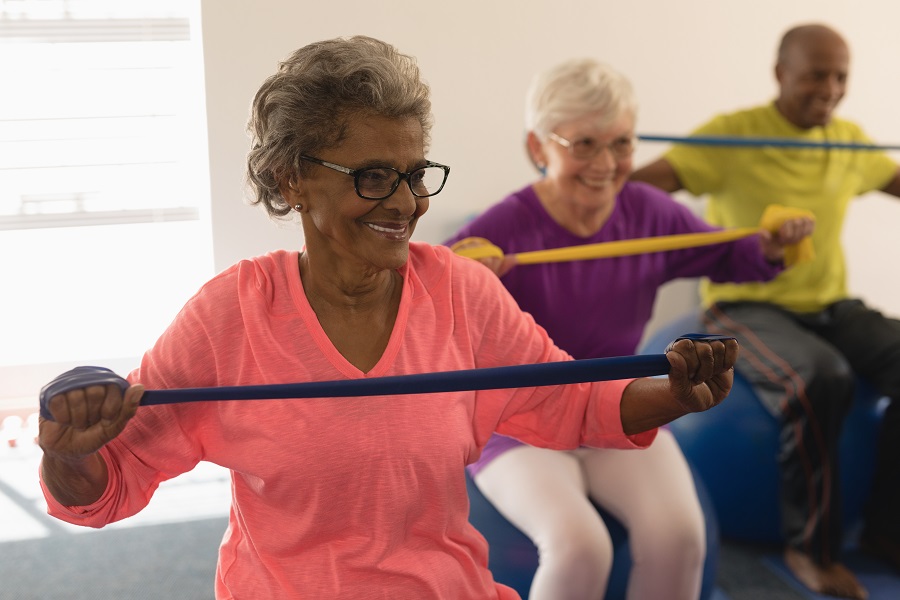 As the weather gets colder outside, help residents stay warm by getting them to move more in your daily exercise classes. Here are 8 exercise props to help you and your residents stay fit while indoors this winter.
Pass out resistance bands to residents to help them strengthen their arms and legs this winter. Fun resistance band exercises include:
Arm Stretches (where residents hold onto each end of the band to stretch outwards away from the body)
Leg Lifts (where one end of the band is tied around an ankle and the other end is tied around the chair so that seated residents can lift their legs while stretching out the band)
Leg Extensions (where residents take hold on each end of the resistance band and place a foot onto the band to push out in front of them)
Use foam balls to provide safe tossing and kicking games indoors in your Activity Room this season, including:
Ball Tossing Games (tossing the game back and forth with other residents)
Kicking Games (kicking the ball into a target)
Targeting Games (throwing the ball to hit moving targets like an Indoor Dodge Ball game)
Set out hoops for residents to use to play fun games:
Hula Hoop Competition (to see who can keep the hoop on their hips the longest)
Tossing Contest (to see who can toss a ball or bean bag through a hanging hoop)
Airplane Flying Game (to see who can toss a paper airplane so that it travels through the hoop)
Hand out colorful scarves that residents can use to improve their arm mobility. For instance, schedule fun exercises like the following:
Chair Dancing (where residents hold onto the scarves to accentuate their arm movements as music plays in the background)
Juggling (where residents try to juggle multiple scarves at once)
Mirroring Games (where residents mimic your moves as you use a scarf to make various arm movements)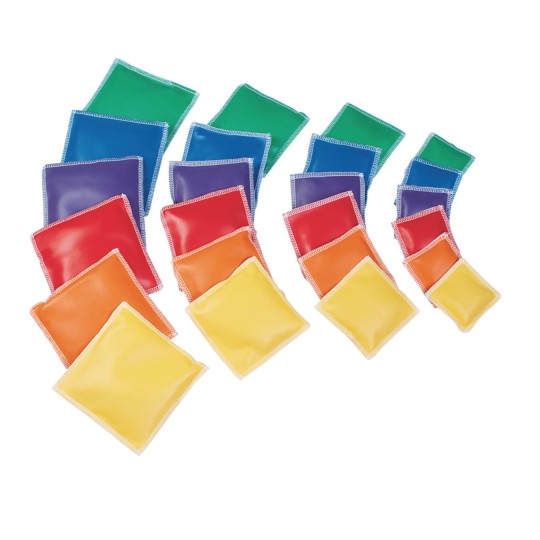 Invite residents to use bean bags to play fun tossing games:
Tossing Into a Target (set out baskets or buckets to see how many times residents can successfully toss the bean bags into the targets)
Tossing With a Partner (have residents stand apart from one another and move back a step with each successful catch to see which team can toss and catch the bean bag at the farthest distance)
One-Person Juggle (encourage residents to toss a bean bag up in the air with one hand to catch it with the other)
Use plastic Frisbees and soft Frisbees for fun indoor targeting games:
Floor Slide (invert Frisbees on the floor to see who can slide their Frisbee the farthest along the floor or into a target like a box on its side)
Hoop Throw (hang a hoop for residents to toss soft Frisbees through)
Frisbee Knock Down (set up inverted cups for residents to toss a Frisbee to knock down)
Show residents how to use ping pong balls to play fun games, like the following:
Ping Pong Bounce (set up a basket at one end of a long table for residents at the other end to bounce ping pong balls so that they land in the basket)
Ping Pong Ball Catch (have residents bounce a ping pong ball off the floor with one hand and catch it with the other hand)
Ping Pong Bowling (set up wooden pegs or inverted golf tees on a table for residents to try to knock down by rolling ping pong balls along the table)
Unravel a large parachute for residents to hold onto as they play fun games:
Mushroom (have everyone lift up their side of the parachute at the same time and bring it down at the same time to create a mushroom shape in the parachute)
Popcorn (add inflated balloons or small foam balls to the center of the parachute for residents to bounce up and down, mimicking popcorn in a popcorn machine, as they move their arms up and down)
Ocean Waves (synchronize residents so that each side is moving their arms up and down at different times to create waves along the parachute's edges)
Find more ideas from Notjustbingo on the S&S blog here.
---
About Not Just Bingo: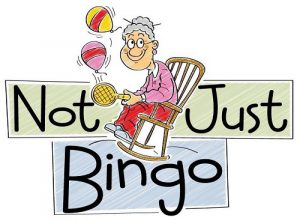 Not Just Bingo is an online resource of fun, senior activity ideas for activity professionals of nursing homes and assisted living facilities. They have been providing fun activity ideas online since 2009, and continue to assist activity professionals across the country by creating meaningful and engaging activity ideas for their residents that go "beyond bingo." Not Just Bingo feels privileged to help activity directors better the living experiences of their residents while demonstrating that a senior's quality of life can actually improve when they move to a nursing facility!
Want even more ideas each month? Visit www.notjustbingo.com for how-to activity ideas, monthly newsletters, and daily holiday ideas. You can also sign up for the Notjustbingo Membership to receive specialized activity ideas to keep your residents and staff engaged, active, and having fun!