These awesome rainbow crafts and activities are sure to get kids to express their creativity and use their imaginations! From crafts to sensory and active play, there is a rainbow activity out there for everyone.
Crafts
Use this needlepoint craft to easily embroider sweet rainbow designs! Use the supplied plastic needle and yarns to stitch through the preprinted plastic canvas and then frame to display your finished project. This craft comes in a pack of 12.All supplies included.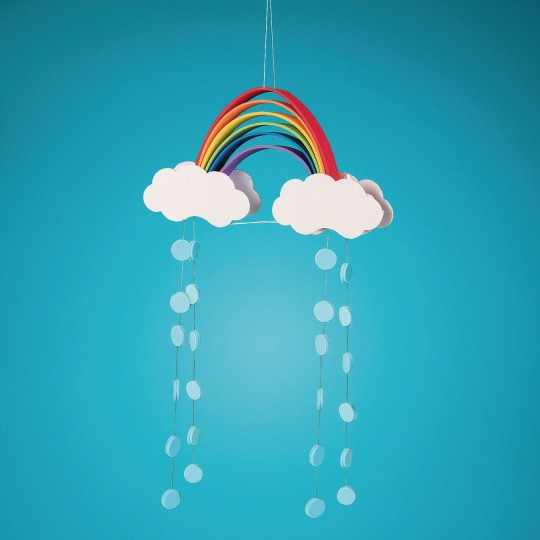 String together foam strips to create this foam rainbow mobile with raindrops falling from the clouds! This no-glue kit includes instructions and enough foam rainbow strips, sticky-back cloud shapes, sticky-back raindrop circles and string to make 48 mobiles.
This ombre rainbow jewelry cord is great for knotting, braiding and weaving projects! Spool of 144 yards.
Include these rainbow beads in your next beading or jewelry project! Approximately 750 beads per 1/2-lb bag.
Sensory
This big pack of Play-Doh modeling compound holds an endless array of creative possibilities for little ones! Case of 8 great colors in 2-oz. airtight jars.
The ultimate multi-sensory item, these simple, uncomplicated and visually appealing rainbow scarves create beautiful effects as they glide through the air! Use these scarves for activities in music or exercise time – they're perfect for kids of all ages. Set includes 1 each of black, white, red, green, yellow, light blue, dark blue, orange, purple and pink.
Active Play
Use these exciting rainbow batons for your next relay race!
Brighten someone's day with these bright, rainbow patterned balls. They're sure to excite and engage kids of all ages! Balls arrive deflated.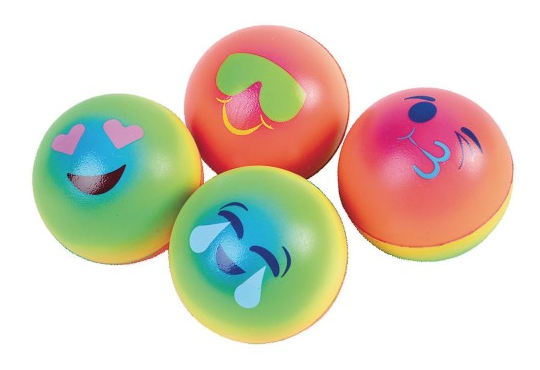 Make everyone smile and relieve stress with these rainbow emoji stress balls. They make great gifts or party favors! These fun bouncy balls come in 4 assorted designs and colors.
Bounce 'em! Throw 'em! Roll 'em! Get kids to unplug and engage in some fun with these high bounce balls! Inspired by your favorite phone emoji, each ball is brightly colored and "expressive" in detail. Makes a great party favor for any event! Measures 1-1/4" in diameter. 4 assorted designs.
These big rainbow jacks make great for a great camp activity or party favor! Pack includes 12 sets. Each set includes 10 jacks and 1 ball.
---
We love these rainbow crafts and activities! For more ideas, click here.