Are you looking for a few new or simple card games to teach your residents? Host a weekly card party for residents and show them a new game to play each week. Here are ideas from notjustbingo.com to get you started. These are great for indoor activities during the dog days of summer, also a great opportunity to recognize According to Hoyle Day on August 29th! He was though to be the first writer of card game rules.
Phase 10
If you're looking for a fun game that involves a bit of strategy, then teach your residents how to play Phase 10™. To play, deal 10 cards to each player for them to use to complete the different phases in order (from 1 to 10). The first person to complete Phase 10 is the winner.
Skip-Bo
Another fun card game for your residents is Skip-Bo®, in which participants play by building piles of cards in numerical order. This game can also be played with teams in which partners can use each other's piles of cards to play.
UNO
If your residents don't know how to play the classic card game of UNO®, then be sure to show them. This is such an easy game to learn, and one that your residents will be willing to play on their own during the weekends. There are a few new versions of the game listed below!
Scrabble Slam
Teach residents how to play a new card version of the classic Scrabble game with the Scrabble Slam game. To win this fast-paced game, simply be the first to get rid of your cards by slamming down the letters in your hand to change the word on the table.
I Doubt It
Use jumbo playing cards to show residents how to play the card game called "I Doubt It". To play, simply deal out all the cards (depending on the number of players, there may be some people who will have more cards than others). Have the first person start the game by playing Aces. They can place up to four cards face-down on the table and announce what she has without showing it (i.e., "Two Aces"). The next person will play twos (e.g., "One Two") and the next person will play threes (e.g., "One Three"), and so forth. Once you get to Kings, the next player simply starts back with Aces again.
A person does not have to tell the truth about what they are playing – but each person must play a card. If someone doubts that the person is playing what they say they are playing, then they can challenge it by saying "I Doubt It" and then the person playing must reveal their cards. If the person lied, then they must pick up all the cards in the discard pile and place them in their own hand. If the person did not lie, then the person who challenged them must pick up all the cards in the discard pile and place them in her own hand. The object of the game is to be the first person to play all their cards.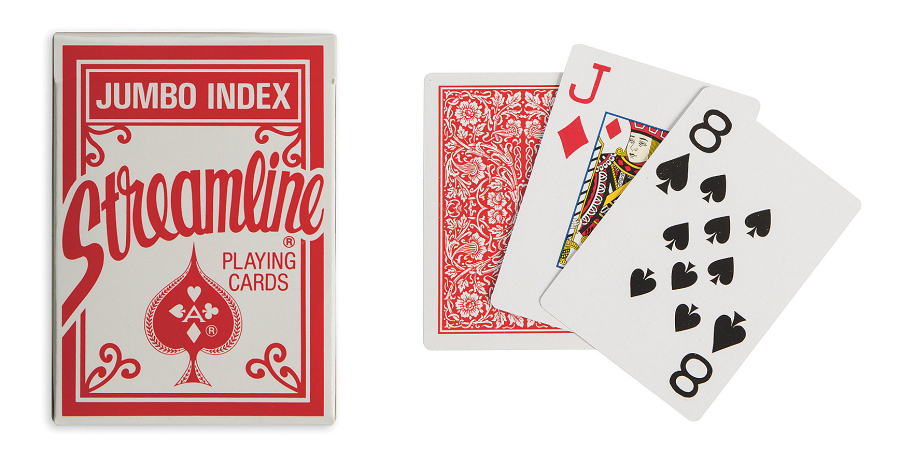 Find more ideas from Notjustbingo on the S&S blog here.
---
About Not Just Bingo: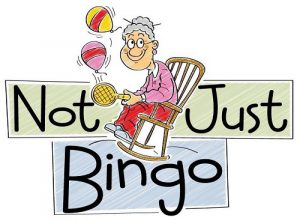 Not Just Bingo is an online resource of fun, senior activity ideas for activity professionals of nursing homes and assisted living facilities. They have been providing fun activity ideas online since 2009, and continue to assist activity professionals across the country by creating meaningful and engaging activity ideas for their residents that go "beyond bingo." Not Just Bingo feels privileged to help activity directors better the living experiences of their residents while demonstrating that a senior's quality of life can actually improve when they move to a nursing facility!
Want even more ideas each month? Visit www.notjustbingo.com for how-to activity ideas, monthly newsletters, and daily holiday ideas. You can also sign up for the Notjustbingo Membership to receive specialized activity ideas to keep your residents and staff engaged, active, and having fun!