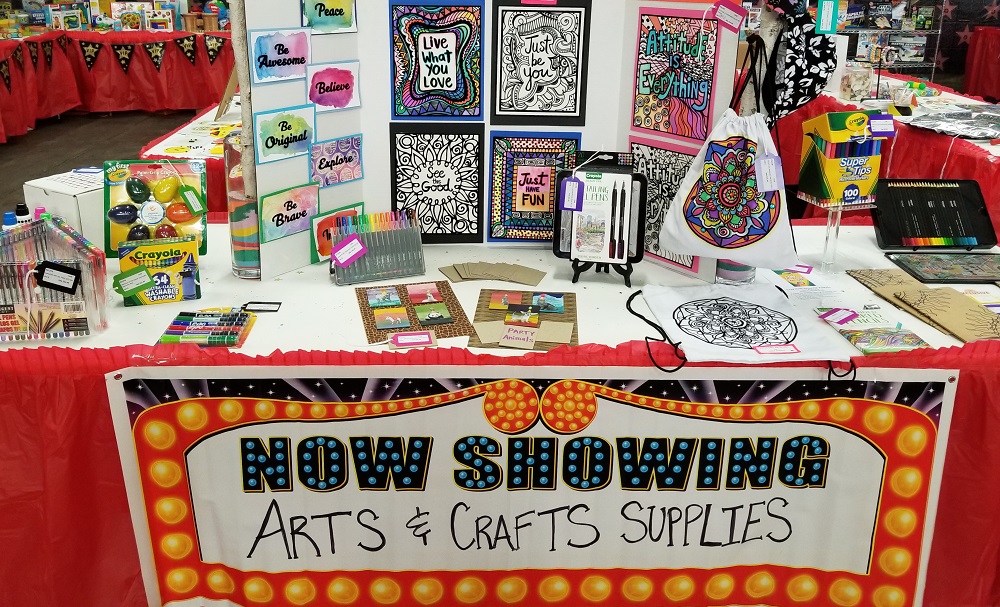 Every year in December, the Merchandising Department announces their new products for the following year through a tradeshow held in the warehouse. This year's theme was Employees look forward to this event every year because it gives them the opportunity to get their hands on the new products and really see how they work. They also have the product experts on hand to answer any questions and perform product demonstrations. The Merchandising Team looks for feedback from employees and of course the top question is, "What is your favorite new product of the year?" The results are in, here is the list of the Employee selected favorites for 2018:
Emojis are super popular right now, so this kit is a fun way to make your own emojis using fuse beads. We designed this product in house and it comes with simple instructions and all the beads you need to create your own. We are excited to bring on this new product around March of 2018. For even more emoji fun, check out this blog: Fun With Emojis in the Classroom or Afterschool.
4. Fatal Vision Goggles
Throughout the entire tradeshow you could see employees testing out these goggles and attempting to walk a straight line or perform other simple tasks. This product is a unique way to teach about the affects of alcohol impairment, marijuana impairment and concussion, because these goggles simulate what you would see in each of these scenarios. For example, the alcohol impairment goggles will help you address impaired driving and walking at night or in low light conditions at five estimated Blood Alcohol Concentration (BAC) levels using a shaded lens to simulate night conditions. A great tool for schools and even our employees found these to be informative as they might not have been able to walk that straight line after all.
3. Galactic Space Triptych Collaborative Craft Kit
This S&S exclusive collaborative art project is out of this world! All supplies and an Educraft® instruction guide are included, so that any group can create a beautiful 3 canvas panel piece of artwork. For more Collaborative Art ideas, check out this blog: Collaborative Art Projects For All Ages. We are excited to have this in stock within the first few months of 2018.
Employees kept coming up and asking where the Giant Stress Ball was, because their colleagues had recommended that they try it. Who can blame them as squeezing and kneading this giant super soft stress ball is an experience in tranquility. Colorful and tactile, it provides hours of stimulating fun, which is so important to an overall health care strategy.
1. Triumph Fire 'n Ice 54″ Air Hockey Table
The top product, as selected by our employees, was the Triumph Fire 'n Ice 54" Air Hockey Table. This Air Hockey Table features colorful graphics and LED corners as the red "fire" battles the blue "ice." Turn off the lights and let the game begin with the light up puck and flashing corners when goals are scored. Sure to bring hours of joy to all who play!
Let us know what your favorites are!