Make adorable paper popsicles using craft sticks and construction paper!
Art Vocabulary:
Landscape: When your paper is longer going from left to right. This is probably how you would turn your paper if you were going to draw the landscape you see outside of your window
Line: An Element of Art created by pen, pencil, or any tool.
Abstract: Art that does not attempt to represent real objects.
Materials:
Step 1:
Gather your supplies.
Step 2:
Turn your construction paper to Landscape and fold in half.
Step 3:
Use your scissors and cut into rectangles. This will be how wide your popsicles will become so if you want to create a double pop, you could make your rectangle a little larger than if you are creating a single pop.
Step 4:
Hold your rectangle piece on the folded end. Starting at the corner of the fold, angle the scissors down to form curved tops.
Step 5:
Repeat on both sides. You now have the shape of your popsicle.
Step 6:
Using any color of construction begin cutting out different shapes and designs to decorate your popsicle. You can create straight lines, curvy lines, zigzag lines. You can cut out circles, triangles, oval or even abstract… anything you wish.
Step 7:
Glue on your pieces. It's okay if some pieces stick over the edge. You can use your scissors to trim them.
Step 8:
Add glue to the top portion of both sides of your craft stick. Then open your popsicle and glue your craft stick inside.
Step 9:
Keep creating more popsicles. What flavors did you make?
When you're finished, you can hang them on a string to decorate your space. You could even create a pretend popsicle stand and use your new creations as pretend food. Have Fun!
We used this for our Camp in a Box event over the summer. Kids had a blast making their own popsicles! I had custom boxes made and all of the materials went in the box along with printed tutorials. We had so many fun themes and activities and it was great for social distance and take-home activities.
---
About the Author: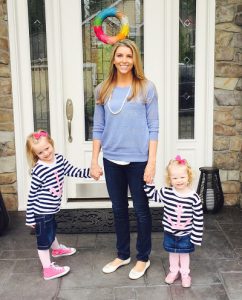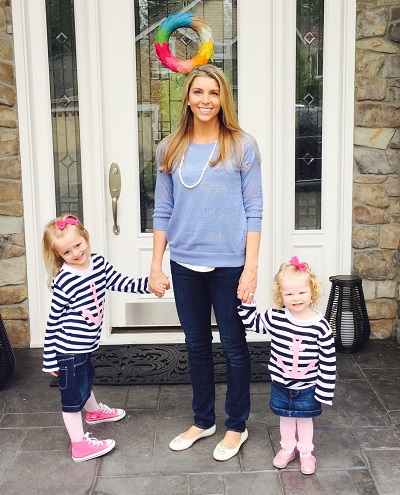 Randi is the founder of How 2 Play Today. She created this online community to share ideas and help inspire others to create. Randi has always had an interest in child psychology and has been following that passion since she was a kid herself. Over the years, Randi has been capturing adventures of her and her children and sharing these ideas on her website at how2play.today. This helps busy parents and caregivers who want to play more with their kids but need ideas, product suggestions, and a simple guide for activities.