Objective: Creating unique artwork in unusual ways!
This is a super simple craft project that kids will love! All you need is some white glue and neon paint on paper.
Materials:
Step 1:
Do you have a liquid glue container that is almost empty? Want to add some fun to regular glue? Simply add in some drops of paint! To really make it fun, if you add in Fluorescent Paint, your creation will glow under a Blacklight!
Step 2.
Shake up the container to mix the paint and then just start squeezing.
Step 3:
You can draw pictures…
Step 4:
Or you can create fun designs.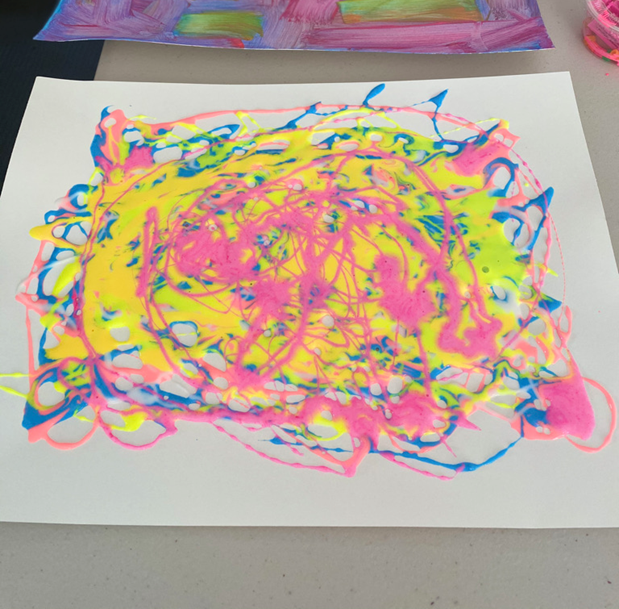 Step 5:
Take your creation into a dark room and bring out your blacklight! We like to use blacklight flashlights so you can move them around to view all of your Glowing creations.
Step 6:
Let your creation dry and it will be ready to display. It dries raised and makes it fun to feel!
Happy Creating!