We love these summer themed crafts made with puffy paint! Create your own DIY ice cream cone and watermelon design on construction paper. The designs will look 3D and textured once they dry!
Materials:
Puffy Paint Ice Cream Craft Instructions
Step 1:
Cut a V shape out of your brown construction paper.
Step 2:
Here's a fun part… you get to crumble up the paper! Try not to tear it but squish it all up. Then flatten it out. This is your ice cream cone and by crumbling it up, it makes it look a little more like a real waffle cone. You can also use a marker and draw diagonal lines.
Step 3:
Using your container and spoon, squirt some shaving cream, liquid glue, and a paint color of your first ice cream scoop. Did you know that Color Splash makes acrylic paints that are actually called "Ice Cream" where you can paint your favorite flavor?
Step 4:
Glue your ice cream cone to the bottom portion of your paper and start adding your first ice cream scoop. Here we have created a yummy Strawberry scoop. What flavors are you creating?
Step 5:
You can add as many scoops as you want (or can fit on your paper). If you want to change the color of your scoops, repeat Step #3 and add another wonderful drop or two of your acrylic paint colors.
Step 6:
Now for the toppings! Here is where you can get very creative… Do you want to add some bright colored pony beads? Or maybe you'd like to add glitter, or gems. How about adding all of them like our friend here did.
Step 7:
Let dry completely and now you can touch your puffy paint creations. How does it feel?
There are several variations of this craft that you can create with your group. Add lines to the cone with a marker. Or, add smaller beads as sprinkles and extra toppings!
You can also let your ice cream scoops cover your whole page! This creative activity can be used with wide range of ages. Our youngest group was with 2-year old's and even adults can enjoy. So, grab your supplies and happy creating!
Watermelon Puffy Paint Instructions
You don't have to stop at Ice Cream… did you know you can make many different creations using puffy paint? How do you like our Watermelon we created? To finish it up, we dripped Color Splash black acrylic paint for the seeds.
---
About the Author: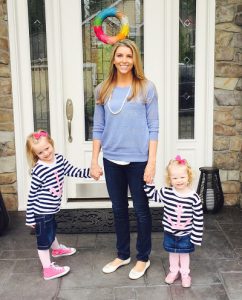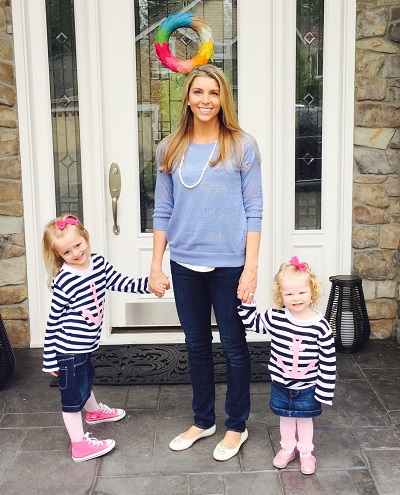 Randi is the founder of How 2 Play Today. She created this online community to share ideas and help inspire others to create. Randi has always had an interest in child psychology and has been following that passion since she was a kid herself. Over the years, Randi has been capturing adventures of her and her children and sharing these ideas on her website at how2play.today. This helps busy parents and caregivers who want to play more with their kids but need ideas, product suggestions, and a simple guide for activities.