With World Alzheimer's Day coming up on September 21st and National Alzheimer's Disease Awareness Month in November, consider scheduling a variety of activities that educate others while also stimulating senior residents in your assisted living or nursing facility. Here are some ideas from notjustbingo.com.
Dress in Purple: Encourage staff members and even residents to wear purple in recognition of World Alzheimer's Day. Also tie inflated purple balloons throughout your facility for the day.
Host an Alzheimer's Seminar: Use the day as a way to re-educate and remind staff members of using different therapies when trying to engage with Alzheimer's residents, like the Validation Method (focusing on empathizing and listening) or the Montessori Method (engaging the senses).
Coordinate a Memory Walk: Either plan a memory walk in your facility or join one of the many Alzheimer's Association's memory walk events throughout the country during September or October. If you decide to host an event at your facility, ask family members to pledge money for each lap that their love one walks in your facility's hallways. Donate the proceeds to a local Alzheimer's charity.
Plan Sensory Stimulation Activities: Consider scheduling a variety of sensory stimulation activities throughout the day that help your residents engage with the world around them. For example, use a ball toss game to get residents to share memories as they pass or toss a ball back and forth, or invite residents to join in a sing along as you play music from yesteryear. Another option is to flood the room with the aroma from freshly popped popcorn to spark nostalgic memories, or to use the smells of essential oils or different foods as you ask residents to identify them.
Organize Brain-Health Activities: Stimulate the minds of your residents by planning activities that help your residents' recollection, like playing trivia games, passing around story cards, or even watching legendary Crooners on DVD.
Schedule an Open House: Invite members of your surrounding community to stop by as you show-off your activity program that features individualized activities for your residents. Beforehand, coordinate with Dining Services to plan a special dessert party or afternoon social for both residents and visitors.
Create an Art Gallery: Set up an art gallery or craft show in your facility that showcases your residents' works of art. For instance, several days before World Alzheimer's Day, invite residents to color adult coloring pages that can be framed as wall art for a make-shift art gallery in your Activity Room. Organize a crafts fair featuring simple craft projects made by your residents, like autumn leaves or these simple paintings.
For more activity ideas for Alzheimer's Awareness visit the S&S Alzheimer's Therapy section.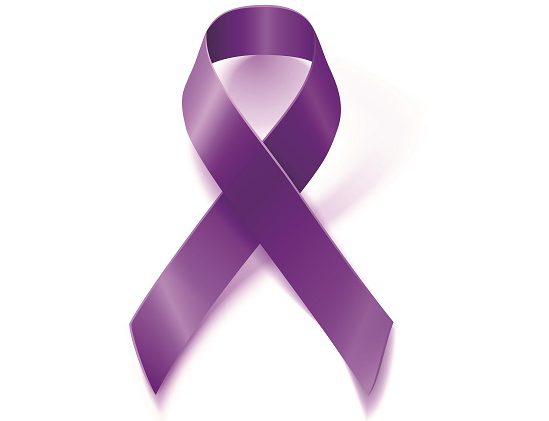 About Not Just Bingo: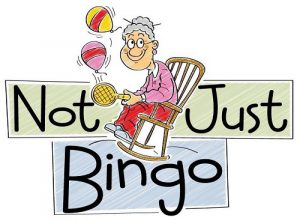 Not Just Bingo is an online resource of fun, senior activity ideas for activity professionals of nursing homes and assisted living facilities. They have been providing fun activity ideas online since 2009, and continue to assist activity professionals across the country by creating meaningful and engaging activity ideas for their residents that go "beyond bingo." Not Just Bingo feels privileged to help activity directors better the living experiences of their residents while demonstrating that a senior's quality of life can actually improve when they move to a nursing facility!
Want even more ideas each month? Sign up for the Notjustbingo Membership to receive specialized activity ideas to keep your residents and staff engaged, active, and having fun!