Help your residents get acquainted to the new time as we spring forward for Daylight Saving Time on Sunday, March 12th. Consider a few of these ideas from notjustbingo to add to your monthly activity calendar to celebrate this event.
1. Get Rid of the Winter Clothes
Gather lots of boxes and volunteers for a clothing drive, where staff members and residents can donate their unwanted clothes. Set up a few boxes throughout your facility, and encourage volunteers to help residents sort through their winter clothes to help them either get rid of them or store them for next year.
2. Start Planting
Provide residents with wood planters to fill with indoor plants. Before planting the items, have residents stain or paint the planters in fun, springtime colors.
In addition, for those flowers that you want to plant outdoors later in the spring, use compostable flower pots to keep the delicate flowers indoors until the weather warms up and they can be planted outdoors in the garden.
3. Decorate for Spring
Invite residents to help you decorate for spring by adding spring hanging decorations in your Activity Room, butterfly magnets for their refrigerator doors, flower wreaths for the doors in your facility, and plant flowers throughout your facility.
4. Host a Spring Fashion Show
Encourage residents to participate in a fun spring fashion show, where they can show off their spring attire. Before the activity, invite residents to use white scarves to tie-dye for spring. Then during the fashion show, encourage residents to wear their springtime scarves with their spring outfits.
5. Set the Clocks Forward
Gather the plugged-in clocks around your facility, and have residents help you set the clocks forward an hour for Daylight Saving Time. To get residents interested in helping, host a fun coffee and donuts breakfast in your Activity Room to reward your clock assistants as they set the time.
---
About Not Just Bingo: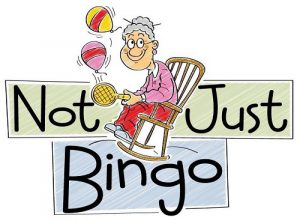 Not Just Bingo is an online resource of fun, senior activity ideas for activity professionals of nursing homes and assisted living facilities. They have been providing fun activity ideas online since 2009, and continue to assist activity professionals across the country by creating meaningful and engaging activity ideas for their residents that go "beyond bingo." Not Just Bingo feels privileged to help activity directors better the living experiences of their residents while demonstrating that a senior's quality of life can actually improve when they move to a nursing facility!
Want even more ideas each month? Visit www.notjustbingo.com for how-to activity ideas, monthly newsletters, and daily holiday ideas. You can also sign up for the Notjustbingo Membership to receive specialized activity ideas to keep your residents and staff engaged, active, and having fun!