Our new Color Splash® Multi-Surface Markers are colorfast, quick drying, and fade resistant, almost like a paint marker that writes on so many surfaces. They are water removable on non-porous surfaces like metal, glass, glazed ceramics, plastic, and vinyl. The multi-surface markers create permanent art on porous surfaces like wood, fabric, paper, clay, foam, bisque, and more.
The convenient 48-pack includes 6 each of our 8 most popular colors: Red, Yellow, Blue, Green, Purple, Orange, Pink and Black. Great for the classroom, afterschool, summer camps, rec programs, craft events, and more. These markers are exclusive to S&S!
Benefits & Features
Versatile markers are perfect to color and draw on just about any surface you can think to decorate!
Works on both porous and nonporous surfaces
Also works great on dark or black surfaces
Colors will lighten up as the marker drys
Colors differ based on your surface
Bullet point tips are perfect for making dots, smooth lines for detailed drawing, or even to color large solid areas
The marker sits on top of the surface instead of saturating into the surface which can cause unwanted bleeding/blending of colors
Layer various colors by allowing the marker to dry in between layers to create cool patterns
AP certified non-toxic
Crafts for Multi-Surface Markers
The multi-surface markers dry to a vibrant matte finish so your results are always bold and colorful, even on darker surfaces. View some of our projects made with these markers below!
Porous Surfaces:
These include paper, wood, bisque, fabric, terra cotta, air dry clay, both types of foam, and rocks.
Wood Crafts
Create beaded bracelets, wood pendants, and keepsake boxes with the multi-surface markers that color nicely on wood!
Terra Cotta
We love how vibrant the multi-surface marker colors look on these mini terra cotta pots. Draw fun designs and use them for succulents, plants, or to hold everyday items.
Clay
We created a bowl out of air dry clay, then once it dried we colored it with our multi-surface markers. The bullet point tip makes it easy to create those small lines and detail.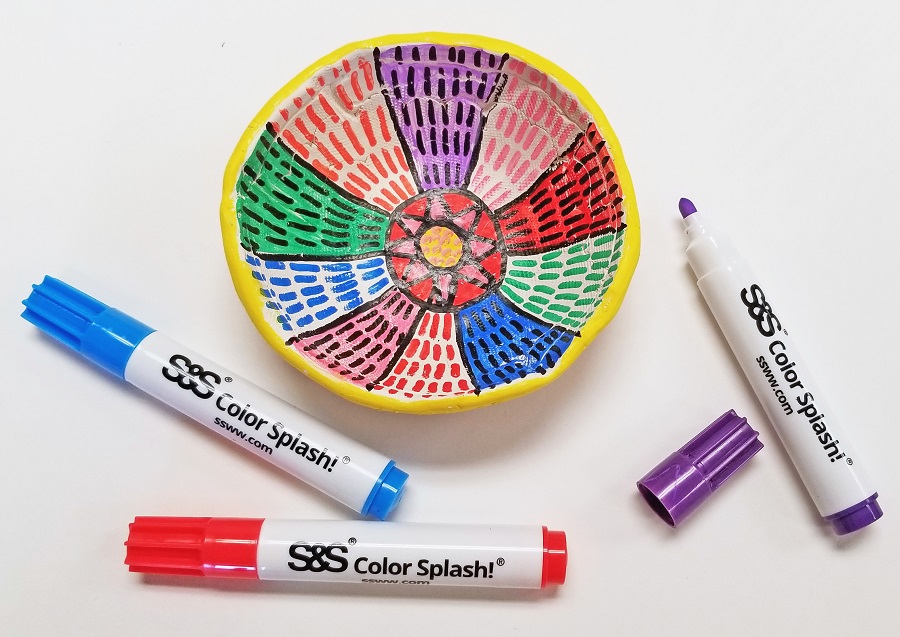 Bisque
Our non-glazed bisque items are a perfect surface for the markers. We love how these ceramic vases turned out. The inside is glazed, so you can add water and a real plant! You can also decorate your own candleholders and ornaments.
Rocks
Rock coloring is a popular trend year to year! Make your own kindness rocks, or draw fun animals as rock pets like this owl.
Fabric Crafts
We have so many options for fabric items that kids can color with the multi-surface markers. Many of these are great for summer camp and rec programs, like the hats, koozies, banners, and backpacks.
Planning a superhero theme? Our new mug capes are super cute and fun to decorate with these markers – use with our vinyl superhero capes! If your theme is related to animals, use our Color-Me™ animals! 
Foam
Our new foam hands can be personalized with the multi-surface markers in so many ways! Add glitter and gems too.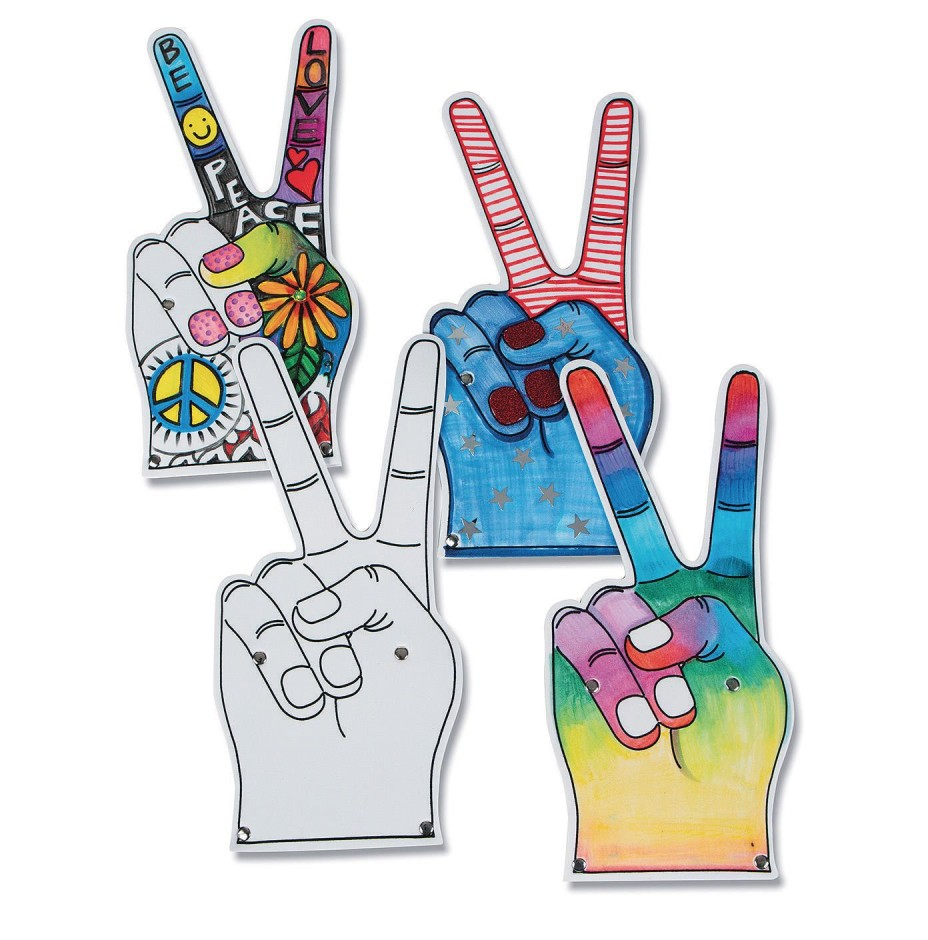 We also love the foam glasses and crowns for dramatic play.
---
Non-porous Surfaces:
The multi-surface markers can be used on non-porour surfaces – and they wipe off! This includes metal, glass, dry erase boards, chalkboards, hard plastic, and glazed ceramic.
Metal
Use foil sheets to cover a small box, then draw the design with the tip of a pencil for the indentaion, and decorate with markers to create a Spring theme. The colors show up very pastel. Use these as keepsake gifts. You can also write messages on a magnet board and wipe off after you are done!
Glass
Drawing on glass is really cool with these multi-surface markers! When you apply the marker to the surface it appears very lighlty, then gradally gets more colorful as it dries. The colors look very pastel. You can wipe of the marker if you make a mistake – this is easier when the marker is still wet. Once it dries, you will need water and a towel to wipe it off. If you would like your design to be permanent, bake the item at 250 degrees for 30 minutes.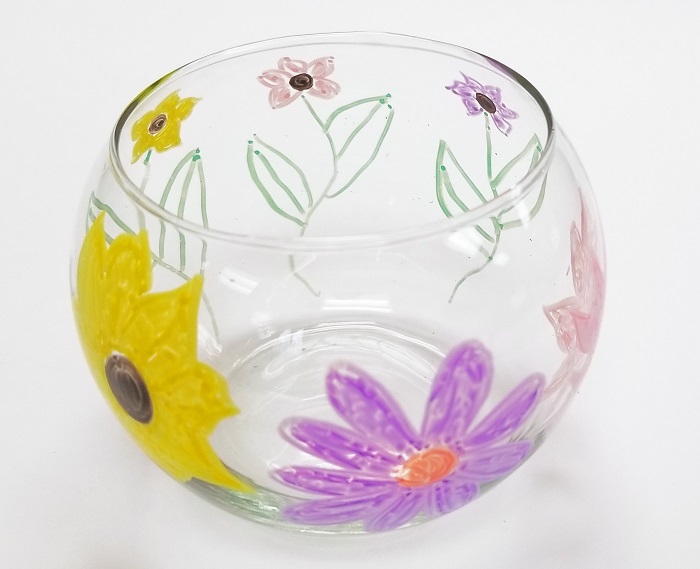 Glazed Ceramic
The colors show up very bright and vibrant on glazed ceramic surfaces. We colored one of our Color-Me™ glazed ceramic plates as you see below. The markers will scratch off non-porous surfaces and also wipe off with water. If you would like your design to be permanent, you can use the heat set method for glazed ceramics. Draw your design, then bake the plate at 250 degrees for 30 minutes. You can do the same with the mug, cup and saucer.
Plastic
Decorate one of our 4″ Color-Me™ Flower Pots with the multi-surface markers, then add soil and a favorite plant to grow in the Springtime. The colors come out very vibrant on plastic as well.
Other Surfaces:
Our multi-surface markers will work on the majority of our Color Me crafts! Check out the entire selection here. 
For even more coloring projects, read our blog on Top 10 DIY Coloring Projects for Kids