We have been put into a unique situation. At no other time in contemporary history did the world shut down, schools and businesses shuttered, and a majority of the world shut down due to a global pandemic. During the immediate transition, we as physical education, health, daycare personnel, and others who interact with students have had to pivot on time and figure out how to teach our subjects effectively and efficiently online. To say it has been a journey of trial by fire is anything less than understated. Below are some keys to making online teaching work so you can teach the best of your ability, and your students can learn the best of their ability.
Consider Your Population
Each school is its domain. With a unique set of children, policies, and politics, no two schools are alike, much like no two snowflakes are identical. This observance means that when you are considering your online teaching situation, you want to think about your population. In doing so, this will help guide your decision making in what online tools to use, what portions of the curriculum to teach, how to teach, and how to assess and hold students accountable and engaged.
Take, for example, a school with considerable parent involvement, access to multiple technological tools, students who are not food insecure or financially insecure, and come from economically well-off families. In a school like that, your online learning environment and experience will most likely involve multiple technologies, high engagement, high standards, in-depth lessons, and comprehensive assessments along with high levels of engagement.
On the other hand, a title one school in a low-income area with parents who have held many jobs to make ends meet, and are first-generation American families, will look quite different. Students might be unable to access the internet and computers. They may rely on the school and school district to provide them. Students might be less engaged because of lack of Wi-Fi, parents who are working, or having to care for brothers or sisters. In this case, focusing on social and emotional well-being may be a higher priority, and rigorous teaching and learning will depend on many varying factors. But engagement is likely to be low, and instruction will need to adjust in expectations.
E-Learning Environment
An e-learning environment is more than just posting a lesson. It includes etiquette for teacher behavior, expectations for student behavior and engagement, accountability for learning, quality of communication, and so much more. When thinking about your online e-learning environment, you need to consider several key questions. For example, how will you make sure students are polite and respectful in live sessions? Also, you may consider what kind of reward system may work for keeping students showing up and participating.
Moreover, you will want to consider how you communicate information to parents and teachers. There is an overwhelming amount of ways to do all of these, but how you choose to go about it and the tools you use will come about as a thoughtful, introspective experience. Consider it as if you were setting up a real classroom, but virtually.
Stay Safe
Teaching online is not free for all. There are things to consider keeping you and your students safe. We have seen, in the news, popular conferencing software getting hacked. Online privacy is a real concern. Thus, consider what steps to take to keep you and your students safe. One example is never being in a video chat with just you and a student. Always have another adult present. Yet, another example would be if you are recording, make sure students' cameras are muted. Never record with students' faces visible. These are some of the many safety issues to consider, including online harassment and appropriate written communication. You are not running a social club. You are running a class.
While taking your population into account, considering your e-learning environment, and keeping you and yours safe are top priorities, there are other things to consider during this process as well, especially the nuts and bolts of online teaching. If your district and school are not providing adequate guidance, you will need to take measures into your own hands, which can be overwhelming. There are many online learning creations, communication, conferencing, and other tools that you can use. Frankly, it can be overwhelming. However, there is a solution outlined below.
Professional Development
PE Central is offering a comprehensive online course on how to teach physical education and health remotely. This course covers every consideration mentioned, deep dives into the different techniques for each aspect of your learning environment, shares exemplar environments. It takes you from zero to the creation of an online environment that is tailored to your situation. Plus, there are over 100 valuable resources to help you further along. And once created, this online environment can be used when school returns to normal to enhance instruction further. Check the course out at ssww.teachable.com/p/remote
---
About the Author: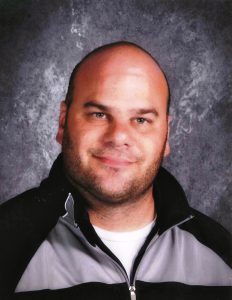 Charles Silberman is a physical education and health teacher with 18 years of teaching experience. He has become a leader and advocate for incoming physical educators by running workshops on teaching in limited space at staff in-services and conferences, assisting with new teacher orientations, and other initiatives. He has experience writing curriculum from scratch and writing published information specific to physical education in state and nationally recognized publications and websites. Charles has also created a niche as a physical education specialist who fuses technology and primary instructional subjects into physical education lessons.
View all of his Professional Development courses at the S&S Worldwide online school.