While there are certain tenets that make a great teacher in general, there are also intangibles that make teachers great. And these are not mutually exclusive. For example, one can have the tenets of a great teacher and not display the tangibles that certain teachers have. On the other hand, someone with all the intangibles could be missing out on some of the tenets that make a teacher great. In the grand scheme of things, every teacher probably has a little of both and something specific that makes them great in their own realm.
In addition, this is by no means an exhaustive list. I will cover some main topics, but I caution that you do not compare yourself to other teachers. Each teacher has their own experience level and tools available to do their job, and you shouldn't compare yourself to someone else. You certainly can aspire to do some things other great teachers do. But there is an element of you that makes your teaching and you as a teacher special that no one else has. Keep in mind, this is not a definitive piece about this subject. This is based on my experience not only as a student learning the art of teaching but also as a teacher.
Content Knowledge
A great teacher has content knowledge. Why? Because it is hard to do your job without knowing what you are teaching. Therefore, knowing your content is important to being great. When you know your content well, you can teach it in many different ways. You can always take some professional development courses to stay on top of everything phys ed related.
High Expectations
A student will rise to your level of expectations. If not, they will strive for it. This is important because setting high expectations and being somewhat demanding of your students teaches them that they can do more than they think they can. It teaches them that they can be more than they realize as long as they try and even if they fail. But setting high expectations does not mean becoming a mean or unruly person. This should be done with respect and consistency, and it can be done with the next tenet: compassion.
Compassion
A great teacher cares and shows it. This does not mean going out and buying tons of treats for students. But it can mean being there for students when they are down, being encouraging, being understanding in a tough situation, or teaching in a way that offers everyone a chance to succeed. Once children realize you genuinely care for them, you can really get into some awesome teaching and learning because you have earned their trust.
Creativity
As a PE teacher, you work with students from many grade levels and with different stories and needs. That said, you have to get a little creative when working with such a diverse student body. This means coming up with different culturally respective and challenging ways of reaching all your students. Sounds hard, right? It is, which is why creativity is important. Otherwise, you get a one-size-fits-all situation that causes friction and disdain from students, making it harder to reach them.
Joy
I'm not saying you have to be an over-the-top fitness nut to be a great teacher, but it helps to enjoy teaching in general. If you love fitness and sports, that's a bonus. But you must enjoy teaching; otherwise, it will start to feel like that part-time job you hated as a kid—a rote thing you do just to get by and that drains you and is unfair for your students. Plus, teachers who enjoy teaching will be more enthusiastic and pass that love for learning on to their students.
Like I said, this is not an exhaustive list. If you would like to see more attributes, you can read this article by Scholastic. Or you can read articles from an Australian publication on evidence-based teaching.
Consider this – great teacher does not fit into a box. There are teachers who stay late every day to get work done. There are teachers who come on time and leave on time and are still great because of the systems they have in place. And there are teachers all over the teaching spectrum who work differently. You do not need to fit into one specific form to be a great teacher. While some teachers are passionate enough to go out and coach, teach courses, write, run podcasts, start websites, create their own material, and so on, that is their choice. You decide how you want to show your passion. But in the end, the best way to be a great teacher is to be who you are in a professional way. After all, the quirks and intricacies that make you you are what your students will respond to and remember at the end of it all.
About the Author: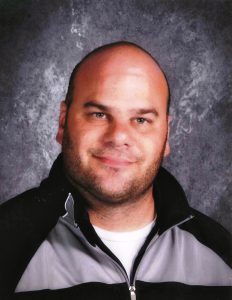 Charles Silberman is a physical education and health teacher with 14 years of teaching experience. He has become a leader and advocate for incoming physical educators by running workshops on teaching in limited space at staff in-services and conferences, assisting with new teacher orientations, and other initiatives. He has experience writing curriculum from scratch and writing published information specific to physical education in state and nationally recognized publications and websites. Charles has also created a niche as a physical education specialist who fuses technology and primary instructional subjects into physical education lessons.