Make a pendant necklace with polymer clay! We created these during Classical Music Day when we studied and listened to both Mozart and Beethoven, so we used musical pendants. But you can create these for any theme.
Materials:
Step 1: Pick out your three – five of favorite colors to create your pendant. You will get two small squares of each color.
Step 2: Clay can be a little hard at first and little fingers may find it challenging to squish in their hands so we can use a table. Take one color and squish the two squares together. Now place on the table and, with the palm of your hand, roll it back and forth
to create a long piece sort of like a worm.
Step 3: Do the same with the second color, rolling it back and forth on the table to create a long worm-like piece. Set this second color right next to the first color. They can even touch (worms like to have friends around). Repeat with the third color.
Step 4: Now roll all three pieces together to make one large piece. You can twist the pieces to swirl the colors even more. Roll again.
Step 5: Fold the long piece over so that it's stacked on top of itself. Now roll in a circular motion on the table or in your hand to create a ball.
Step 6: When you're happy with how your swirl looks, press down on the table in the desired shape you want (circle, oval).
Step 7: Using a straw, press down towards the top of your clay to create a hole.
Step 8: Bake on foil at 250 degrees for 15 min (as directed on the package). Please be careful as the clay will be very hot. Let cool.
Step 9: Now you're ready to thread your charm onto your necklace and secure it through your pendant.
---
About the Author: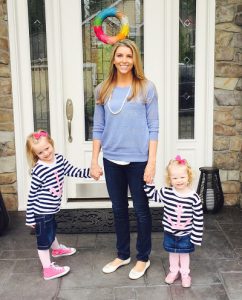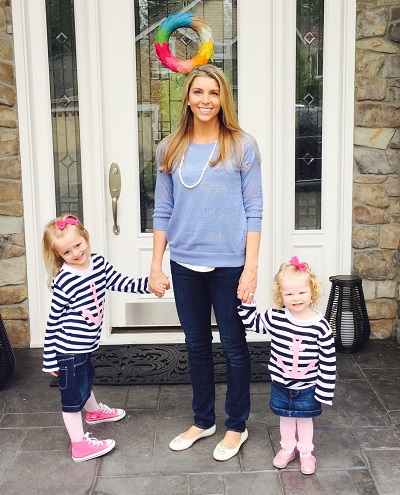 Randi is the founder of How 2 Play Today. She created this online community to share ideas and help inspire others to create. Randi has always had an interest in child psychology and has been following that passion since she was a kid herself. Over the years, Randi has been capturing adventures of her and her children and sharing these ideas on her website at how2play.today. This helps busy parents and caregivers who want to play more with their kids but need ideas, product suggestions, and a simple guide for activities.