This week for the #FeaturedPETeacher section on the PE Central Facebook page, the spotlight is on Brad Comer!
About Brad:
My name is Brad Comer and I am currently enrolled at Monmouth University training to become a Health and Physical Education teacher. I was inspired to enter the Health and Physical Education field by my high school Physical Education teachers Mr. (Coach) Ken Hoff and Mr. Jeff Soares. During my junior year at the Ocean Township High School (OTHS), Coach Hoff and Mr. Soares taught me how to do Double Dutch and during my senior year, they gave me the opportunity to showcase Double Dutch at the 2013 NJAHPERD convention.
After the success of our Double Dutch presentation and attending the 2013 NJAHPERD convention, I decided that I wanted to enter the Health and Physical Education field to help the students engage in a healthy and active lifestyle. Upon graduating from OTHS, I majored in Education at Brookdale Community College prior to enrolling in Monmouth University in January 2016. I became a member of NJAHPERD as a future professional in February 2016 and NJAHPERD is a game changer for my career preparations.
During the past few NJAHPERD conventions and other seminars, I have learned a variety of games and activities such as Earthquake or Eviction, Zoneball, Pickleball, and Dragon's Tail. NJAHPERD has also taught me important pedagogical practices such as classroom management, getting students moving as soon as they enter the gym, and drill instruction for games such as floor hockey, volleyball, and baseball.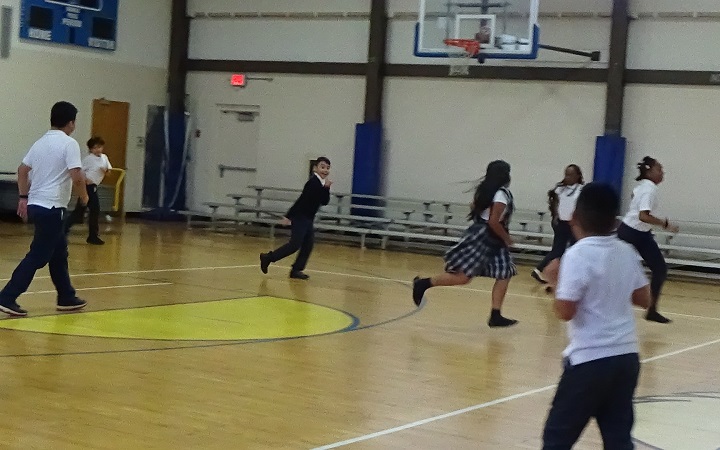 Currently, I serve as a substitute Health and Physical Education teacher at the Ocean Township School District in Monmouth County New Jersey. I teach all grades (k-12) but the majority of my substitute jobs and in the field teacher training has occurred in grades K-8. Depending on the particular class period, I teach between 15 and 25 students.
I have also received training as per Monmouth University and New Jersey Department of Education requirements at the Wayside Elementary School (Ocean Township NJ) George L. Catrambone Elementary School (Long Branch NJ), and the Eatontown Memorial Middle School (Eatontown NJ). I have two more semesters left at Monmouth University with my second semester (fall 2019) being my full time student teaching. My long term goal is to become a full time Health and Physical Education teacher.
PE Focus for 2019:
As a future Health and Physical Education teacher, my main goals are to improve my ability to give instructional feedback in addition to learning how to administer the Test of Gross Motor Development (TGMD) as well as the Brockport Physical Fitness Test.
Current Lesson Plan/Unit:
The Developmental and Adaptive PE class is currently working on basic basketball skills such as passing, dribbling and shooting. The general education Physical Education classes (grades K-2) are currently working on bowling skills (rolling the ball and scoring) and grades 3 and 4 are currently working on zone defense in basketball. I have not yet substituted in other grades this school year so I am not sure what they are doing at this time.
My favorite lesson plans are social line dances such as the Cha-Cha Slide, Conga, and Locomotion.
What is your favorite part about being a PE teacher?
I enjoy teaching the students the skills of sports and games that they could do to maintain a healthy and active lifestyle.
Is there a program, event, or anything else you'd like to highlight related to your PE program?
Every year in February, I attend the annual NJAHPERD convention to stay up to date on new games and activities as well as teaching practices. During the 2018 NJAHPERD convention, I took a major step in my educator training by learning new drills for games such as volleyball, floor hockey and baseball. I also gave presentations about Double Dutch and Polar Go Fit heart rate monitors at the 2018 NJAHPERD convention.