This week for the #FeaturedPETeacher section on the PE Central Facebook page, the spotlight is on Bryan Capes!
About Bryan:
I am an elementary school PE Teacher for grades K-5 in the largest district in Georgia. I teach over 750 students at Pucketts Mill Elementary School. I have been teaching for 17 years.
Current Lesson Plan/Unit:
I am currently working on a project based learning experience with my 2nd grade students. The task is to convert the popular game of "Candy Crush" into a PE game that utilizes scooter-boards. The goal is to improve teamwork skills and to play a fun game where core exercise is emphasized!
PE Focus for 2018:
My goal this year is to produce a published teacher resource that will help instructors to effectively and efficiently deliver skill instruction without sacrificing exercise and fun!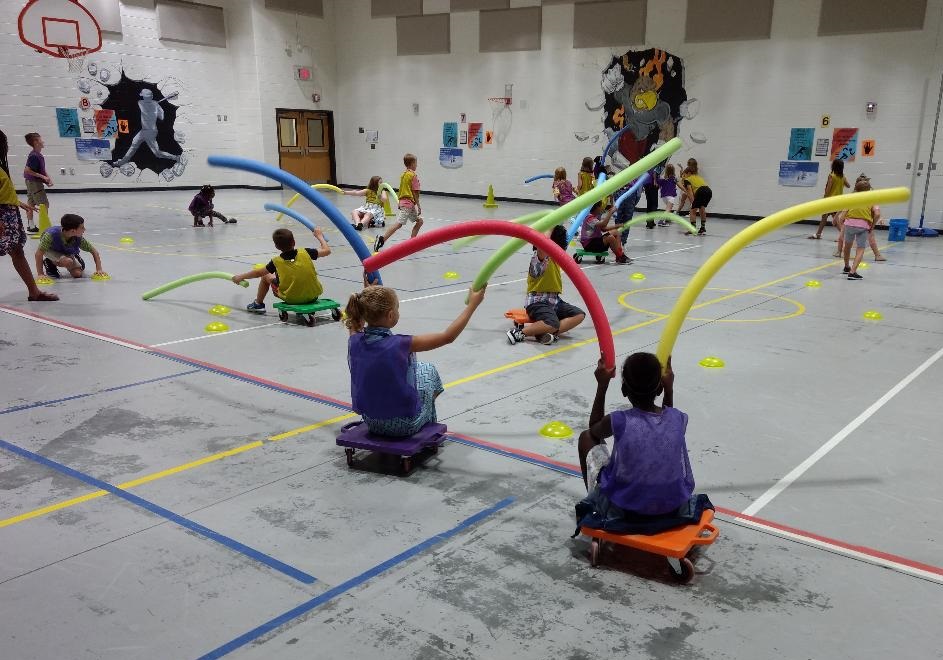 Favorite Lesson Plan/Unit:
I love teaching the overhand throw. I am a former baseball player and many of the games we play in PE require proficiency at this skill to be successful.
What is your favorite part about being a PE teacher?
I love the creative aspect of my profession. Creating new, fun and fresh resources keeps my job exciting and stimulating.
Is there a program, event, or anything else you'd like to highlight related to your PE program?
My passion is helping others to be successful and making an impact. I have produced the following resources for teachers to be able to impact the lives of their students while promoting quality physical education experiences in our schools!
I currently teach two online courses on S&S Worldwide Online Learning:
For more information on the Professional Development courses for PD credits, visit ssww.teachable.com.
I also have a TPT store that is home for PE teacher resources: