Tie-dye shirts are a timeless activity, and this version of it contains a special twist! How2PlayToday has shared a step-by-step guide on how to make a neon tie dye shirt which can look amazing in the sunlight, or even in blacklight! Try making these shirts with your kids, your classroom, or even at a summer camp following this guide, and some amazing results are bound to show.
Materials:
Instructions:
Step 1: Twist your cloth in the pattern you desired and secure with rubber bands.
Step 2: Here is the KEY next step: Get your cloth wet!
It only needs to be damp so you can ring out the water if it's too wet. Having your cloth wet, helps for the dye to be absorbed and not just run off.
Step 3: You can also use scissors and cut T-shirts into tank tops. These girls cut the bottom portion of their T-shirt to create crop tops and used some of the left-over scraps to create headbands.
Step 4: Add the Neon Dye onto your cloth. If you place the colors next to one another, they will blend together.
Let sit overnight (you can place in a baggie or leave a plastic container)
Step 5: Set in white vinegar to help set (shown here) then rinse in the sink with cold water.
After, I washed all items in the washing machine using cold water. Then dried them for the children to come view them the next day.
Here are some of the final results. They look even cooler in the blacklight! Hope you enjoy your one-of-a-kind tie dye shirt, and check out the S&S worldwide blog for other tie dye tutorials!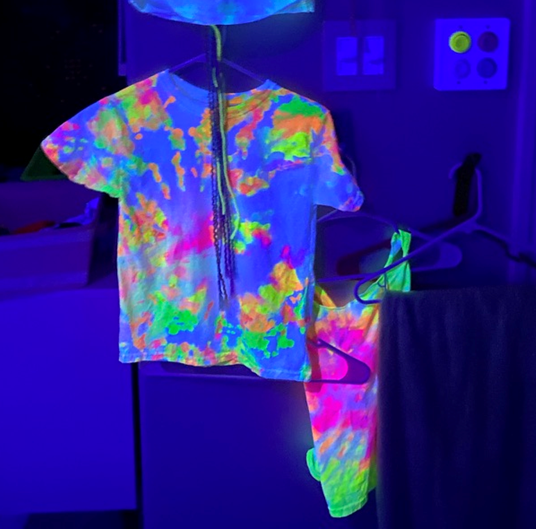 About the Author: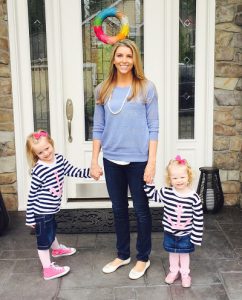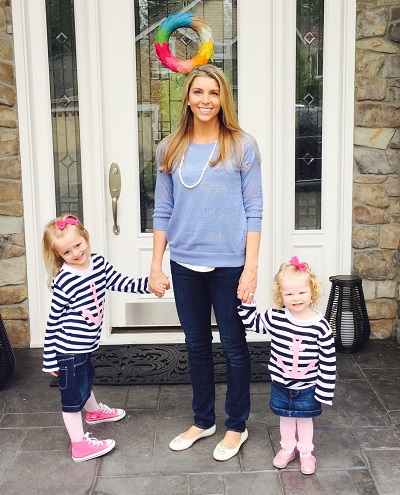 Randi is the founder of How 2 Play Today. She created this online community to share ideas and help inspire others to create. Randi has always had an interest in child psychology and has been following that passion since she was a kid herself. Over the years, Randi has been capturing adventures of her and her children and sharing these ideas on her website at how2play.today. This helps busy parents and caregivers who want to play more with their kids but need ideas, product suggestions, and a simple guide for activities.