April is National Volunteer Month! Volunteer support is so crucial for nursing facilities. Here are a few ways from notjustbingo to get your nursing facility's volunteer program up and running:
Get Recommendations. Require that all your student volunteers bring with them a recommendation from their guidance counselor. This helps to filter out the volunteers that may not be right for your facility.
Recruit Family Members. Family members of your residents (both kids and adults) can be some of the best volunteers at your facility. They actually want to be there – not just to receive community service hours. Also, they tend to more dependable, as they have a vested interest in providing great activities.
Send Out Birthday Cards. Record the birthdays of your volunteers so that you can make and send them birthday cards each year. This actually accomplishes two things: it shows them how much you care about them, and it also reminds them that you can still use their help.
Recruit Residents. Ask your helpful residents to assist around your facility. For example, start a Plant Club, in which residents water the indoor plants, or create an Administrative Club, in which residents help your sales team stuffs envelopes.
Start a Match Program. Match individual volunteers with individual residents that share the same interests. For instance, match a volunteer who likes word puzzles with your resident who likes to do crossword puzzles. If your volunteers feel a special connection to one or two residents, they are more likely to come back and renew that connection.
Recruit the Kids of Staff. Start a summertime volunteer program featuring the kids of your employees – who will more than likely be on their best behavior with mom or dad around.
Fill Out Applications On-Site. Encourage your volunteer applicants to fill out the applications at your facility, so that you or your front desk staff can get an insider's look at how they interact with the residents while there. If possible, take them on a tour so that you can get a feeling as to whether they will be a good fit for your community.
Advertise in Retirement Communities. Try to recruit adult volunteers who may have more time on their hands to help out when you are at your facility.
Advertise at Local Churches/Synagogues. You may be able to find more people who want to volunteer for personal satisfaction rather than as a requirement if you target populations who see the personal value of community service.
Say Thank You. Remember, your volunteers do not have to help you – they want to help you! Be sure to say thank you with an annual appreciation lunch during April for National Volunteer Month.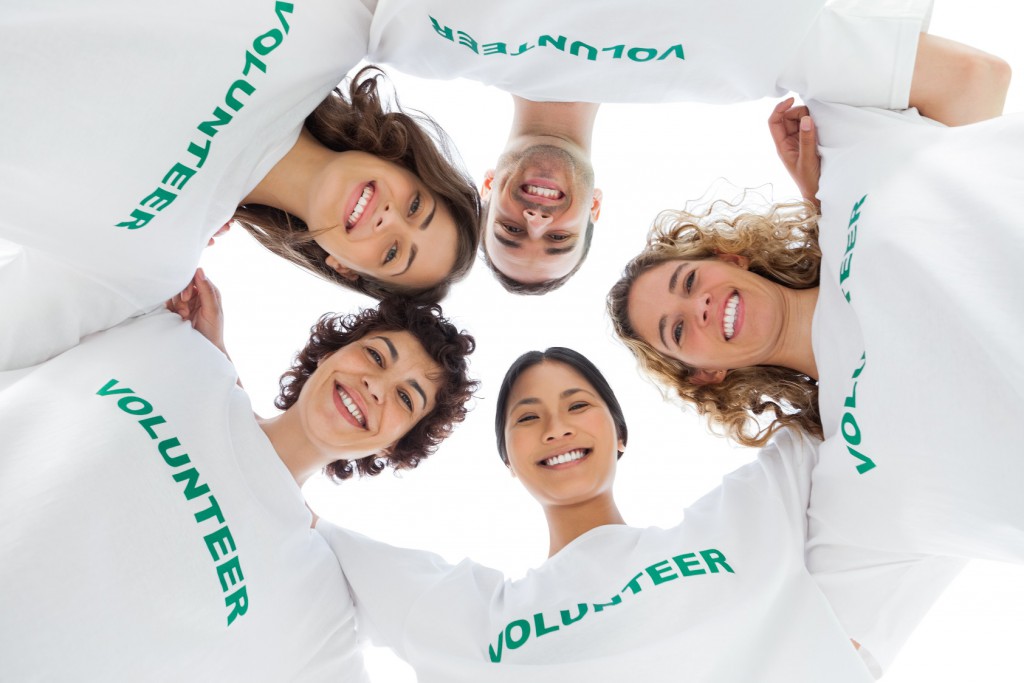 About Not Just Bingo: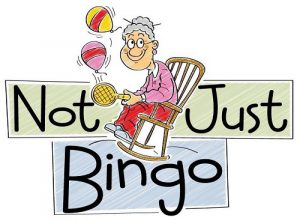 Not Just Bingo is an online resource of fun, senior activity ideas for activity professionals of nursing homes and assisted living facilities. They have been providing fun activity ideas online since 2009, and continue to assist activity professionals across the country by creating meaningful and engaging activity ideas for their residents that go "beyond bingo." Not Just Bingo feels privileged to help activity directors better the living experiences of their residents while demonstrating that a senior's quality of life can actually improve when they move to a nursing facility!
Want even more ideas each month? Visit www.notjustbingo.com for how-to activity ideas, monthly newsletters, and daily holiday ideas. You can also sign up for the Notjustbingo Membership to receive specialized activity ideas to keep your residents and staff engaged, active, and having fun!