Burlap always adds a nice, rustic touch to a project. While there are many advanced and ornate things you can create with it, we want to show how to make a simple, yet adorable burlap bow that even young children can make.
Materials:
Step 1: Start by cutting a foot long strip of burlap ribbon and fold ends over each other.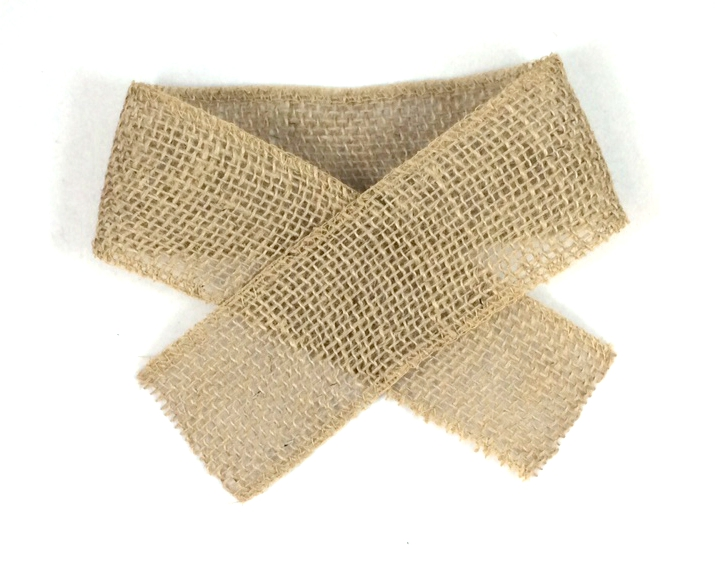 Step 2: Cut a small piece of jute string and set it aside. Pinch the center of the burlap tightly, then secure in place with the string.
Step 3: Make sure that you tie the knot tightly so it does not come undone. You may even want to loop the sting around the center a few times.
That's it! How simple was that?!