With National Pumpkin Day approaching on October 26th, be sure to have a few fun pumpkin-related activities for the senior residents of your nursing facility. Here are 5 pumpkin-themed crafts or games to have on hand.
Pumpkin Farm Puzzle
Do your residents enjoy jigsaw puzzles? If so, then find a large unused table in your Activity Room where you can place a pumpkin farm puzzle for residents to work on throughout the day. If your table cannot be used throughout the day, then simply place the puzzle on a puzzle mat so that you can easily remove the puzzle without disturbing the completed parts of the puzzle.
Pumpkin Punch Balls
If you have residents who don't enjoy your daily Exercise Class, then try passing out pumpkin punch balls for residents to hit back and forth as they get a good hand and arm workout. During the exercise, create a complete workout by encouraging residents to alternate hands and to try punching the balls while their hands are over their heads.
Pumpkin Paint Set
While your residents may feel that their carving days are over, help them still have fun during this pumpkin season by using a pumpkin paint set to create pumpkin faces on your facility's pumpkins. In fact, make a contest out of it. For the activity, provide each resident with a pumpkin, paint, and fifteen minutes to try to create the "Scariest Pumpkin", the "Funniest Pumpkin", or a "Self-Portrait Pumpkin" for the contest. Encourage your facility's administrators to be the judges, and then award Halloween candy as prizes to the participants.
Orange Yarn
Show residents how to use orange yarn to make their very own pumpkin pom-poms. Simply download a quick tutorial online that shows how to wrap the yarn around your fingers to create the pom-poms that can be used as yarn pumpkins. Then encourage residents to decorate their rooms with the finished pumpkins.
Chipboard Pumpkins
Pass out chipboard pumpkins for residents to decorate with orange markers to use as Halloween decorations throughout your facility. Simply color the pumpkins before assembling.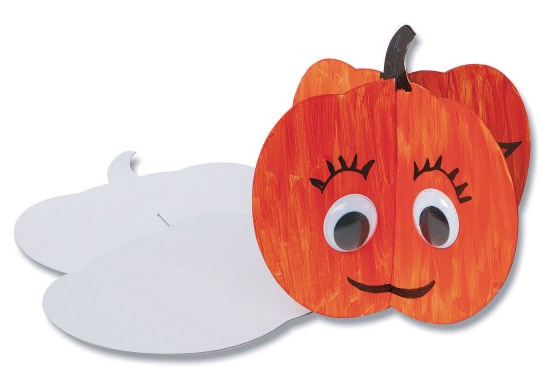 ---
About Not Just Bingo: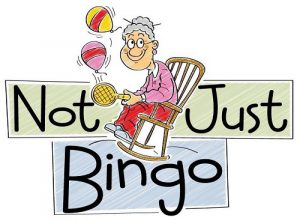 Not Just Bingo is an online resource of fun, senior activity ideas for activity professionals of nursing homes and assisted living facilities. They have been providing fun activity ideas online since 2009, and continue to assist activity professionals across the country by creating meaningful and engaging activity ideas for their residents that go "beyond bingo." Not Just Bingo feels privileged to help activity directors better the living experiences of their residents while demonstrating that a senior's quality of life can actually improve when they move to a nursing facility!
Want even more ideas each month? Sign up for the Notjustbingo Membership to receive specialized activity ideas to keep your residents and staff engaged, active, and having fun!