This week for the Featured PE Teacher section on the PE Central Facebook page, the spotlight is on Ali Jaafar.
About Ali:
I teach K-5 Elementary Physical Education and Adapted Physical Education at Bartlett Elementary and Hardy Elementary in South Lyon, Michigan. I teach about 500 students. This is my 6th year teaching, 3rd in my current school district. (Twitter: @MrJaafarPE)
Current Lesson Plan/Unit:
We are working on Overhand Throw. I teach overhand throw while explaining the rules of "Fowling". Fowling is a game invented by a local Detroit resident that combines football, bowling, and lawn games.
Focus for 2018:
Every year I try to incorporate a new topic or feature to the program that exposes students to something they wouldn't typically do and/or a culminating activity for families to get involved. In the past, I was fortunate enough to introduce students to yoga. I have also started "Morning Movers", a before school activity club based on research by Dr. John Ratey. This year, we are trying out a "Family Fitness Night". This will invite families to come to school at night and participate in various activities. We have invited fitness professionals with children in our school to present and instruct. The new topic I am attempting to teach this year is Gymnastics. Last year, a fourth grade student did a class writing project where they had to persuade an adult to do something. Needless to say, her paper was very compelling!
Favorite Lesson Plan/Unit:
My favorite lessons to teach are Team Building and Problem Solving lessons. I enjoy seeing students have to use more than physical ability to complete a task. It levels the playing field. Seeing the students struggle through the activity and eventually solve it (or run out of time) is nice. When we do our closure at the end of the lesson the break down is meaningful for them.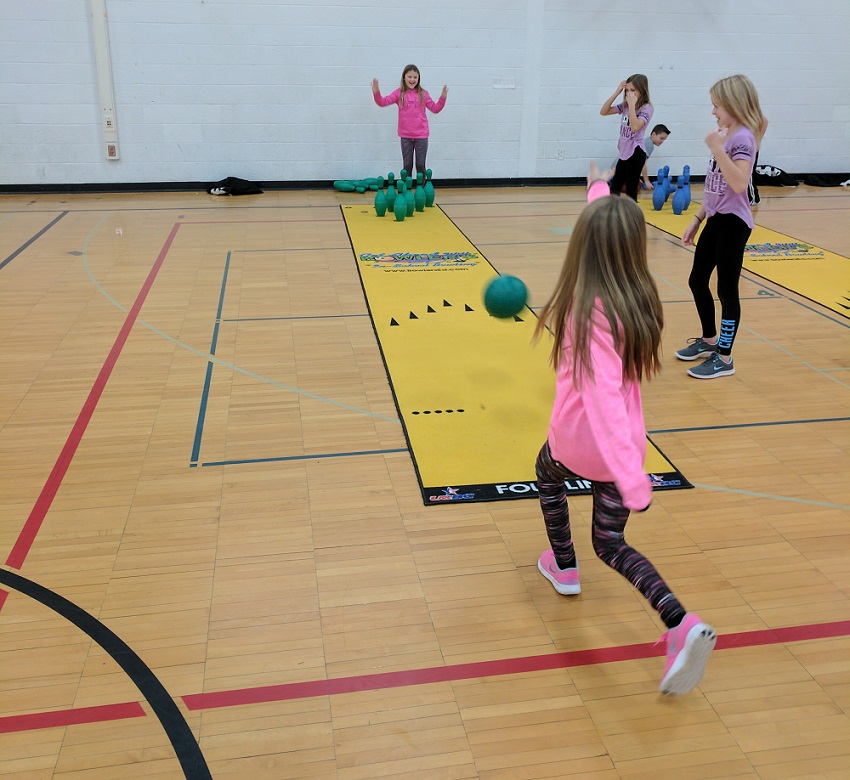 What is your favorite part about being a PE teacher? 
The relationship formed with the students, families, and colleagues.