This Classical Music process art focuses more on the fun and creative expression during the process of creating rather than the focus of a perfect final product. Children can be very creative with this activity. You can glue on buttons, draw on parts of music notes, glue on musical note confetti, color on the music sheet, even add washi tape. This was part of our discussion also about Mozart and Beethoven. The children created their own classical music note creations while we listened to Mozart.
Min Age: Preschool
Objective: Creating simple Process Art activities where children can express themselves through creativity
Materials:
Music Writing Pad
Buttons (any colors you choose)
Glue (liquid is easier, but sticks work also)
Markers – optional
Confetti – optional
Instructions
Step 1: You can purchase the music writing pad online, print off samples from online, or even create your own using white paper, ruler, and a pen or marker.
Step 2: Glue your buttons down anywhere and in any order you wish. You can make some high and some low, you can go in rainbow color order, or use all the same colors. You can also glue on the music note confetti.
Step 3: After your buttons dry, you can leave them as is or draw the Stem (the line that goes up from the note), Flag (the curved line that hangs down from the top of the stem), or Beam (the straight line that attaches two notes).
---
About the Author: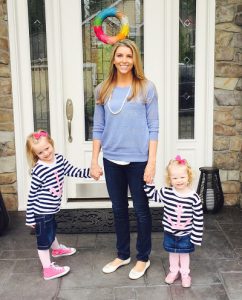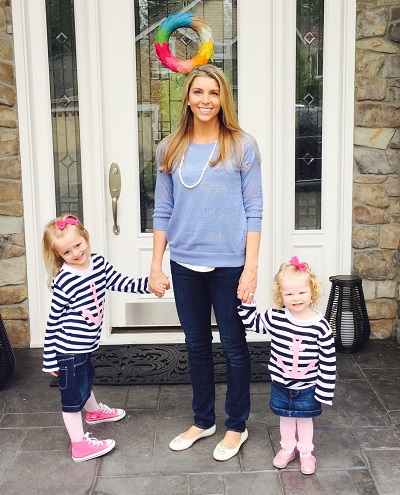 Randi is the founder of How 2 Play Today. She created this online community to share ideas and help inspire others to create. Randi has always had an interest in child psychology and has been following that passion since she was a kid herself. Over the years, Randi has been capturing adventures of her and her children and sharing these ideas on her website at how2play.today. This helps busy parents and caregivers who want to play more with their kids but need ideas, product suggestions, and a simple guide for activities.