Are you inspired by the great masters, like Picasso, Van Gogh, and Warhol? Have fun this Spring by creating a fun Art Show for your art enthusiasts that allows them to tap into their creativity. Set up several art stations that provide your art group with the opportunity to sample the artwork of some of the greatest masters.
Vincent Van Gogh
Get inspired by Vincent Van Gogh's famous Sunflowers series by inviting your artistic group to paint sunflower pots that can double as planter covers for your indoor plants. Use the kit's markers to create the pretty sunflower artwork.
In addition, have your art group make sand stars in honor of Van Gogh's 1889's portrait The Starry Night. For the art, simply peel away a section of the paper before applying colorful sand to the section.
Pablo Picasso
Replicate the famous and odd-shaped faces that were created by Spanish artist Pablo Picasso. First, make geometric shapes by cutting different colors or construction paper. Then glue on interesting shapes of corrugated cardboard pieces that have been painted in fun colors to create the interesting face details that are found on Picasso's faces.
To honor Picasso's Blue Period, download coloring pages of people from the Internet and encourage participants to color them with various shades of blue markers and blue colored pencils.
Salvador Dali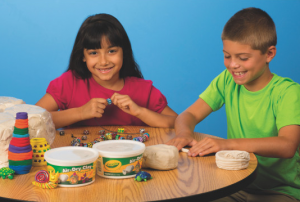 Have fun celebrating the eccentric Spanish artist Salvador Dali by encouraging your art group to have fun molding and shaping unique objects using sculpting clay. In fact, make a game of it! Give participants 15 minutes to use the clay to sculpt a memorable object from their childhood, and then have everyone try to guess one another's object.
Another way to honor Dali's artistic genius is to set up a fun sketching session where you provide your art group with sketch pads and colored pencils and then demonstrate how to sketch different items. Since most artists like Dali first started their career in drawing school, educate your group on the basics of drawing, either by drawing freehand or by drawing simple objects like buildings.
Pierre-Auguste Renoir
Set up a watercolor painting station where you pass out coloring pages of famous still life artwork, like that of French painter Pierre-Auguste Renoir. If you're in need of an art project with less mess, simply switch out the watercolors and replace them with colored pencils.
Another option for a Renoir-inspired art lesson is to use Paint-by-Sticker pages featuring masterpieces from well-known artists like Renoir.
Andy Warhol
Challenge your art group to have fun with color as you teach them about the unique artwork of pop artist Andy Warhol. Simple download coloring pages of people and use different colored markers to fill in the person's facial details. For instance, encourage participants to feel free to create yellow hair, purple faces, and red eyes as they follow the colorful examples of Warhol's pop art.
In addition, invite residents to replicate Warhol's famous soup can art from 1962 by placing a soup can in the center of the table and having each participant use paper and pencil to sketch the soup can from their point of view.
Other Artists
Also, don't shy away from lesser-known artists whose work may inspire you or your art group. For instance, pay tribute to surf artist Heather Brown by demonstrating how to design velvet craft surfboards using markers, or show your group how to make stain-frames of underwater creatures using glass stain.
In addition, honor the vibrant work of Brazilian painter Romero Britto by having your group paint folk art coloring pages using colorful markers.
About Not Just Bingo: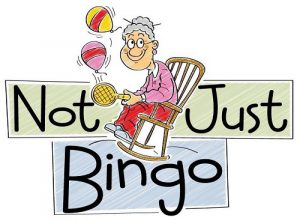 Not Just Bingo is an online resource of fun, senior activity ideas for activity professionals of nursing homes and assisted living facilities. They have been providing fun activity ideas online since 2009, and continue to assist activity professionals across the country by creating meaningful and engaging activity ideas for their residents that go "beyond bingo." Not Just Bingo feels privileged to help activity directors better the living experiences of their residents while demonstrating that a senior's quality of life can actually improve when they move to a nursing facility!
Want even more ideas each month? Visit www.notjustbingo.com for how-to activity ideas, monthly newsletters, and daily holiday ideas. You can also sign up for the Notjustbingo Membership to receive specialized activity ideas to keep your residents and staff engaged, active, and having fun!