If your nursing facility has a Bible Club or other spiritually-focused group, then you are probably already scheduling activities for the members to worship, sing hymns, and fellowship with one another. But have you thought about organizing religious crafts for these members? If not, then keep reading to learn about a few fun crafts that you can begin planning for your religious club today from notjustbingo!
1. Stained Glass Crosses
Provide residents with a stained glass cross craft kit to assemble stained glass-style crosses. For the craft, supply residents with the colorful tiles from the kit to attach to the sticky chipboard to create beautiful sparkling crosses.
2. Wooden Cross Trivets
Since your residents may not need baking supplies anymore in their own apartments, schedule a craft activity for them to make such supplies like Wooden Cross Trivets to  donate to the kitchens of a few local churches. Supply residents with tiles and grout for the project.
3. Stained Glass
Invite residents to make their own stained glass using colorful paper. Hang the finished stained glass in the windows of your Activity Room to show off the pretty designs.
4. Beaded Cross Necklaces
Show residents how to assemble beaded cross necklaces that they can wear using glow-in-the-dark beads and cording. As a fun project, invite the Sunday School class of a local church to join your residents in crafting the necklaces. As a fun project, schedule a Zoom craft session where you invite the Sunday School class of a local church to join your residents in crafting the necklaces online.
5. Wooden Mezuzahs
Provide your nursing facility's Jewish residents with pine mezuzahs that they can decorate to place around their doors for Passover. Use smaller brushes and paint for the design.
6. Sand Art Cross Necklaces
Provide residents with a sand art cross necklace kit to make sand art necklaces to send to loved ones. Encourage residents to layer the colorful sand to create unique cross necklaces.
7. Velvet Art
Supply residents with uplifting velvet art designs to decorate with markers. Encourage residents to color in the spaces in between the velvet, and then display the finished inspirational sayings during your upcoming religious special events.
8. Cross Suncatchers
Assist residents with using paint to fill in cross suncatchers that residents can hang in the windows of their rooms. For the project, have residents pick out their desired cross design and begin filling in their cross with paint.
Find more ideas from Notjustbingo on the S&S blog here.
---
About Not Just Bingo: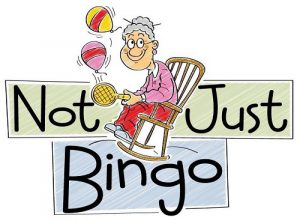 Not Just Bingo is an online resource of fun, senior activity ideas for activity professionals of nursing homes and assisted living facilities. They have been providing fun activity ideas online since 2009, and continue to assist activity professionals across the country by creating meaningful and engaging activity ideas for their residents that go "beyond bingo." Not Just Bingo feels privileged to help activity directors better the living experiences of their residents while demonstrating that a senior's quality of life can actually improve when they move to a nursing facility!
Want even more ideas each month? Sign up for the Not Just Bingo Membership to receive specialized activity ideas to keep your residents and staff engaged, active, and having fun!