Yup, I love Post-it notes! I don't think a day goes by in the office when I don't write on one. Since S&S now carries office supplies like my beloved post-its, I've been researching how our customers use them in more non-traditional ways. I've found some pretty cool ideas that teachers are using in their classroom and wanted to share.
Once you check the ideas out below, head to our popular post on 4 Helpful Ideas for Using Floor Tape in the Classroom.
Goal Setting – This 4th grade teacher on 4th Grade Literacy Lovers and Reflections of an Intentional Teacher, Megan Skogstad, uses Post-it notes to remind children of their goals upon entering the classroom.  I love that her method to this has progressed them into writing more meaningful goals, and that it has helped remind her of her goals as well. Making the bulletin board fun just adds to the excitement.
Data Wall – What an awesome way to encourage students to focus on their studies. This data wall on Elementary Literary Resources is a great idea in itself and the post-it notes allow the teacher to highlight and praise students that stood out or worked hard to help get the class average up.
DIY Lesson Plan Book – Victoria over at The Wise & Witty Teacher is just as in love with post-its as I am. She has created this amazing lesson plan book using a spiral notebook and her trusty and colorful post-its.
Math Journals – On Runde's Room, this teacher uses post-its in her math journal to teach her 5th graders about rotational symmetry.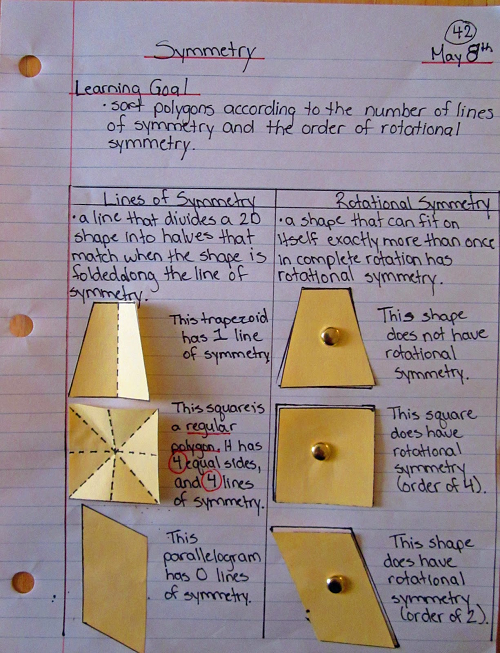 Here are some other great ideas from the Post-it® website.
How do you use Post-it notes in your classroom?