It was so great to hear about the success of West Virginia in becoming the first state to have all public elementary schools enrolled in Let's Move! Active Schools, and how so many organizations, community, staff, and teachers came together to make this possible.
Each month we highlight a school's Let's Move! Active Schools success story on our blog from the perspective of one of the teachers, sharing how their school raised the bar in physical education with this program. We wanted to share this particular story from PE leader Josh Grant of the West Virginia Department of Education to spread the word, and motivate other states to follow in their success!
When Josh Grant first arrived in 2014, the state needed just a few more counties to join Let's Move! Active Schools in order to complete the challenge of having one school from every county enrolled in the program. Then they took on an even bigger commitment; to become the first state in the nation to enroll every public elementary school in Let's Move! Active Schools. There are 441 public elementary schools in West Virginia. The endeavor became known as the West Virginia Active Schools Challenge.
"It was really impressive how much had already been achieved," Josh said. "But we wanted to take it to the next level."
"We read the research, and we knew what this could mean for our students," he said. "We knew about the links between physical activity and academic achievement, self-esteem and classroom discipline. Simply put, active students make better learners."
Josh and his team knew that Let's Move! Active Schools was a great resource for helping each school become more physically active, both during and after school. They also wanted to be sure the teachers and administrators understood the importance of this mission, and how a positive physical education program could benefit their students and the school as a whole.
Through large-scale trainings with different partners across the state and country, 500 teachers learned about expanding physical activity opportunities in schools. Some partners included the West Virginia Bureau for Public Health, professors at the West Virginia University's College of Physical Activity and Sport Sciences (CPASS), physical education teachers from WVAHPERD (the state's SHAPE America chapter), and the West Virginia-based Active Academics. Thanks to the trainings and the continued push to provide teachers with the resources needed to become active schools, nearly half the state's schools had joined Let's Move! Active Schools by the start of 2016.
"Teachers were trying the activity breaks for the first time, and were amazed at how the attention from students had gone up," Josh said. "They saw many benefits, especially with student's energy levels and discipline."
Classroom teachers were implementing physical activity breaks using GoNoodle, Minds in Motion, and other Let's Move! Active Schools resources to keep students alert and active throughout the day.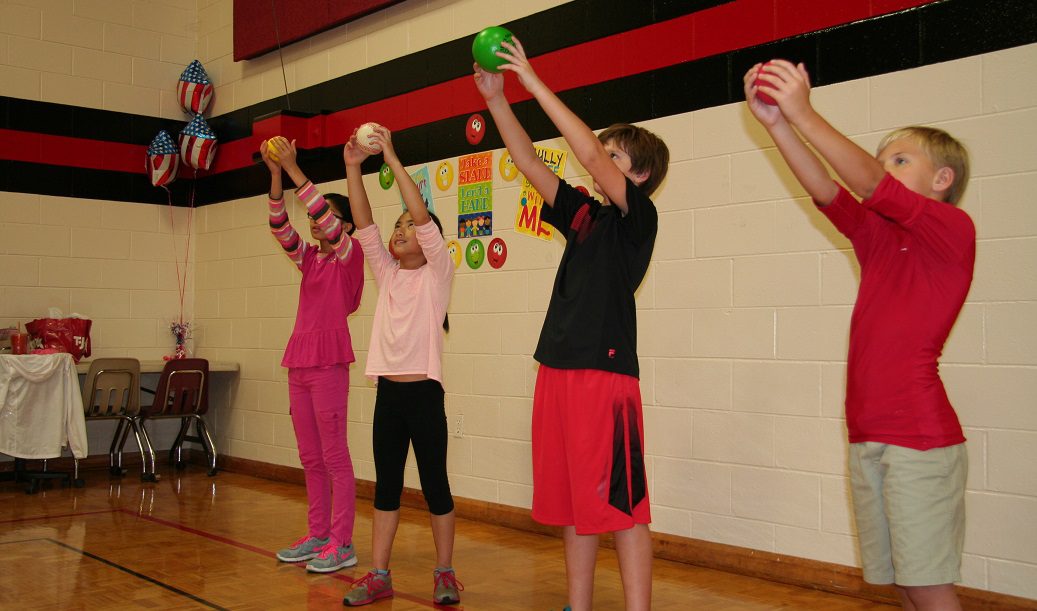 With the help and support of his team, they made it happen. In April, Josh received the news that their goal was complete. He said, "It sounds like a daunting task, but we had enough folks who wanted to make a difference through physical activity. This was a true team effort," he said, praising the Regional Wellness Coordinators and the hundreds of others who made this goal possible.
"Getting every public elementary school on board with Let's Move! Active Schools is a great achievement, but this isn't the end of our work," Josh said. "This is only the beginning."
Read the full story here: http://www.letsmoveschools.org/latest-stories
For more Active Schools success stories, visit www.ssww.com/blog/tag/lets-move-active-schools
About Let's Move! Active Schools:
Let's Move! Active Schools is a sub-initiative of Michelle Obama's Let's Move! campaign. They announced the 2015 National Award recipients which included 525 U.S. schools, recognized for their efforts of increasing physical activity for their students and creating an Active School environment. They are truly School Champions, making a difference in the world of physical education. S&S Worldwide joined Let's Move! Active Schools to support their goal that Active Kids Do Better. www.letsmoveschools.org