Summer is a special kind of season. With its sense of freedom and more relaxed air, summer can be one of the more anticipated seasons around. The weather generally allows for travel and other plans with less interruption except for one component: the heat. If you are a camp counselor, recreational program director, or work with kids outside in general, you may need to adjust plans for physical activities and other events for hot days. One of the best ways to help combat the heat is water!
From running through a hose or sprinkler to a slip and slide, there are a lot of water activities you can plan for children. Below are 4 water activities that you can use to quench the children's thirst for something cool to do on a hot day.
Safety Note: When doing any outside activity, ensure children have sunscreen on and proper clothing, including a hat to use in water. Also ensure they have towels, lots of water to drink, and a change of clothes. Safety is the main priority when outside and should not be overlooked.
Water balloons are so much fun.  From filling them up with the children and water splashing everywhere, to throwing them at the ground to get someone wet, to spraying the water from them, these are a go-to classic for hot day water games.  With the Zuru Bunch, you can tie 100 balloons at once, which takes the frustration out of the time it takes to tie water balloons.  Plus, it will let you get started with the activity sooner. There is so much you can do with water balloons.  From having students play catch and try not to pop them to trying to hit targets, these make for some cool fun on a hot day.
Think of your basic backyard water slide, but double the fun! The two lanes allow for even more activities. You can have contests to see which student can slide the longest and fastest. If you keep the water flowing, this can be part of a station of water activities or fun for hours by itself. It's sure to keep things cool when the sun is beating down.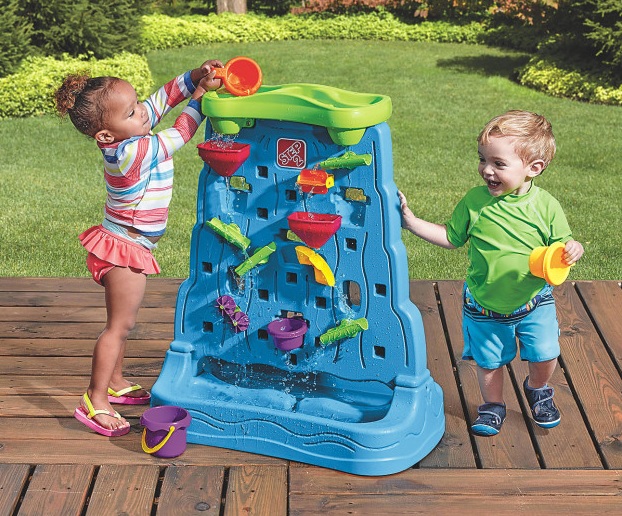 This is a great way to keep the children cool while engaging their creative side. This activity is akin to a rock climbing wall as it has movable pieces and is high for little children. Kids can move the pieces around so water that comes from the top of the wall falls in all sorts of different directions depending on where the children place the pieces. This is a lot of fun for anyone who likes puzzles or just wants an excuse to get wet and stay cool or talk shop at the water discovery wall.
In this activity, you take a beach ball that can hook up to a water hose or other water spraying device and let it bounce while it shoots water in many different directions.  Imagine all the fun children can have with chasing and fleeing games, trying to keep the ball in the air as a group, or kicking it around. The versatility of this activity along with the assuredness it will keep children wet and cool makes it a must try.
Hot days don't have to mean sitting inside reading or playing board games. They can become days to make a child's summer camp experience fun and really turn an otherwise miserable day into one of the best.  With the right equipment and some creativity, you can make summer a splash when the temperature starts to boil.
---
About the Author: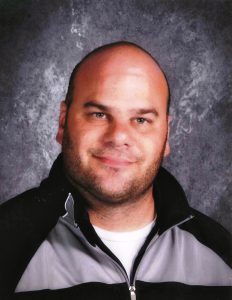 Charles Silberman has worked as a counselor and camp PE teacher for over 25 years and is currently a PE teacher at an Elementary School. He has become a leader and advocate for incoming physical educators by running workshops on teaching in limited space at staff in-services and conferences, assisting with new teacher orientations, and other initiatives. Charles has also created a niche as a physical education specialist who fuses technology and primary instructional subjects into physical education lessons.