Technology in camp used to be something that did not exist.  Now it is omni present. So, why not make good use of it for a better and safer experience for all? From GPS to finding information online while outside, technology can come in very handy as a camp counselor or even as someone who works with students. In this post, I will cover some phone apps that can be helpful in any summer camp situation, indoors or out. Bear in mind your camp's policy for phone use, and that there are some times, such as swimming, when having a phone around is not a good idea. As with any job involving supervising young people, your attention should be focused on them, and a phone should only be a tool to help you do your job. With that in mind, here we go!
This fantastic behavior management and communication tool is one I rely on heavily as a physical education teacher. I wish I had it in my camp counselor days. With Class Dojo, you can set up a group and input children's names. You can then create different behaviors you want to enforce, and assign point values to them. You then can give points to individuals or the whole group when they follow the rules you set up or take points away if they break a rule. In addition, you can get parents to sign up to follow their child's behavior. You can show parents their child's reports, upload moments with photos and other things you want to share, take attendance, and so much more! It is also free to use.
This is going to be your best friend for note keeping! In my day, we carried around notebooks filled with important information. By the end of the summer, they were ruined by the weather. Evernote is a digital notebook on steroids. You can set up notebooks, sub notebooks, and individual notes you assign to a notebook or subnotebook. It allows you to upload files and images as well as share notes with others. This is great for keeping medical notes, schedules, game ideas, and so much more. It is also free to use.
Phone Native Apps
I use two main native apps in my teaching day. I use the stopwatch to count down games and keep track of how long we have been doing something. I also use it to show the students how much talking is wasting their time. I start it and let them watch the seconds add up so they learn the result of a poor choice. I use it to set alarms for reminders too, such as when a student needs to check in with the nurse to get meds and other important events. The other apps I use are the calendar, contacts, messenger, email, and calculator. I like to know what is going on for any given day and record it. In addition, I like to communicate quickly with colleagues, tally up scores, and do quick math for games. I am sure there are other useful native apps such as notes and reminder apps that are great as well.
Looking for game ideas fast? The apps from this company have games for most occasions. Many apps are paid, but, they are worth their cost. Apps cover swimming games, drama games, jumping games, balance games, PE games, and other types of games. If you are solely looking for free options for activity ideas, make sure you search the web for ideas on sites like New Physical Educator, PE Central, and S&S Worldwide.
Making teams is a fundamental and important need for many situations. From bathroom buddies to teams for games, it is important to get the team right so there is no unfairness or arguing. Team Shake makes this possible with the shake of your phone. You can create random teams by color, save them for later, easily input or import students, choose a random student, and so much more. This powerful app will help you pick students for the many tasks in a camp day and help you remember who did what so you give everyone a chance. This is worth more than the dollar it costs to purchase.
This app from the American Red Cross is a literal life saver. It has all of the current emergency procedures you need to deal with cuts, scrapes, bites, all the way up to CPR. This is one app you probably do not want to have to use regularly, but one you need to have in case you need a reference in a first aid or emergency situation. It is also free.
Other Apps to Consider
Roll Call Attendance Made Simple (iTunes store app)
A Pedometer App
A couple of children's games such as the Toca Boca games for students who cannot physically participate
A music app
There you have it! Apps to help you do your job to the best of your ability and keep students safe! Have any apps you like? Share them below in the comments.
About the Author: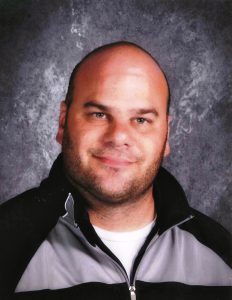 Charles Silberman is a physical education and health teacher with 14 years of teaching experience. He has become a leader and advocate for incoming physical educators by running workshops on teaching in limited space at staff in-services and conferences, assisting with new teacher orientations, and other initiatives. He has experience writing curriculum from scratch and writing published information specific to physical education in state and nationally recognized publications and websites. Charles has also created a niche as a physical education specialist who fuses technology and primary instructional subjects into physical education lessons.
View all of his Professional Development courses at the S&S Worldwide online school.