In an ideal situation, every school would have the perfect number of books, teachers, technology, food, and the amenities students deserve. However, we do not live in an ideal world. In many cases, schools that were built up to a half a century ago or more are the norm. They come overcrowded with temporary units to add additional space. A 2013 report card on the America's infrastructure gave the schools infrastructure a D-plus.
The report card states, "Almost half of America's public school buildings were built to educate the baby boomers – a generation that is now retiring from the workforce. Public school enrollment is projected to gradually increase through 2019, yet state and local school construction funding continues to decline." "Experts now estimate the investment needed to modernize and maintain our nation's school facilities is at least $270 billion or more. However, due to the absence of national data on school facilities for more than a decade, a complete picture of the condition of our nation's schools remains mostly unknown."
In general, schools are old, lacking funds to improve them, and are a concern for communities. As the quote mentions, there is no national data to corroborate just how deep this problem goes or where it exists. Based on recent news events, one can guess that urban, rural, and schools in low economic status areas are suffering the most.
For example, in Prince George's County, Maryland, 85 percent of elementary schools do not have gymnasiums. There are approximately 110 elementary schools in the school district in question. The county had about 127,576 students enrolled for the 2014-15 school year. According to a 2016 county report on student enrollment, approximately 58,000 of those students are in elementary school, which equates to almost half of the school systems population experiencing physical education in a confined space. This is due to what the report on America's infrastructure stated: schools were built for baby boomers who were of school age in the 1940s and 1950s. Those schools were built with cafeterias that were meant to double as gyms.
Even in California, according to a Mississippi State University publication on poor school infrastructure, the class sizes were reduced and teachers were "placed in makeshift classes in gymnasiums, libraries, and conference rooms in a race to be awarded state money." Portable classrooms with poor ventilation started becoming the norm. If schools in one of the largest school systems in the country are cramming teachers in gymnasiums and portables, imagine how little space is left for physical educators to use in that school system's schools.
It is not unreasonable to believe this is happening elsewhere. These are just a few examples, they point to the same notion: Our schools are limiting the space that physical educators have to teach in, as well as the physical conditions. This negatively affects the students' holistic development.
Defining Limited Space
Before diving into the effect of limited space teaching on students, it is important to clarify what limited space means. For the purpose of this article, limited space is defined as having to teach in any location other than a dedicated gymnasium or outdoor field specified for physical education use. That includes, but is not limited to:
A cafeteria
A empty classroom
A hallway
On a stage in the cafeteria
In a sectioned-off portion of a field
In the students' classroom where instruction occurs
In a parking lot
Limited space often comes with objects in the way, inhibits movement that is without restriction, and can have multiple distractions and limitations. This includes:
Children at recess on parts of the field
Classes taking tests next to your instructional area
Lawnmowers and workers that show up at the school in the physical education teaching area with no notice to mow the field or do other work
Other staff members or students entering your teaching space to do their job
Desks, tables, chairs
Air conditioning units
Sinks
Sharp edges
Windows and blinds
This is by no means a comprehensive list, but if your teaching space has some sort of unnatural distraction or limitation that a dedicated gymnasium or field would not have, it is considered limited space.
Effects of Limited Space on Child Development
It is fair to say that when you are teaching in a limited space, you cannot achieve the full amount of physical activity desired. Generally, the goal is to keep students moving in a moderate to vigorous physical activity, also known as MVPA, for 50 percent or more of the time. As the Alliance for a Healthier Generation states, "Most traditional physical education classes yield somewhere between 10 and 40 percent of class time in MVPA. Current recommendations are for students to spend at least 50 percent of physical education class time in MVPA." However, when in limited space, this can be a challenge because there may not be room to do traditional gymnasium games that allow the children to get their heart rates up to a certain level that has them working in the MVPA zone.
While in a limited space, you will have the ability to do physical activities, but it may cause a reduction in intensity of activity and time. It also often does not allow for everyone to move at once. Students may have long wait time for turns, or move slower to avoid objects and stay safe.
With lack of appropriate movement, the effects limited space has on a child's development start to add up fast. This includes both short- and long-term effects. In the short term, students will not get a quality physical education experience that their peers might. This may be disappointing and frustrating and cause the students to be more aggressive or lethargic in the course of a day from not being able to move freely. Other short-term effects include lack of learning the physical skills needed for their grade-level outcomes, behavioral issues due to being enclosed in a contained space, and a general dislike for physical education.
Over time, the accumulation of lack of skill, behavior issues, and lack of ability to get the proper intensity and frequency add up to larger problems. As discussed earlier, activity times in schools are already down, and teaching in limited space can be akin to not experiencing proper PE. Therefore, the effects of the combination of these factors lead to larger life problems in the child's development.
Limited Spaces Easy Pack
For even more ideas and equipment for teaching in limited spaces, check out this new Limited Spaces Easy Pack and the included 96 page activity guide. The pack includes a Toss Four Game, Chair Bingo, Jumbo Juggling Scarves, Yoga Cards, Exercise Cards, Tic Tac Toe Beanbag Game, Floor Football Game Set, Speed Stack Cups, Foam Balls, Puff Balls, Table Tennis, and Glide Spots.
The activities in the guide are suitable for physical education programs that have reduced teaching spaces such as classrooms, hallways, half gyms, portables, classroom activity breaks, after school programs, and any student activity-based program operating in small spaces.
Online PD Course
If you are interested in more information and need to earn PD hours, check out my new course called Teaching Physical Education in Limited Space. In this course, you will learn how to:
Define limited space and identify its constraints for teaching
Demonstrate an understanding of how lack of physical activity due to limited space affects best PE practices and students' health and academics long term and short term
Identify safety protocols and effective limited space teaching strategies
Review limited space lessons and activities in order to evaluate what makes them effective
Gain the tools and resources to teach high quality, effective physical education in any space
You will also receive Professional Development hours toward licensure renewal!
Enroll today at ssww.teachable.com/p/pe-limited-space
About the Author: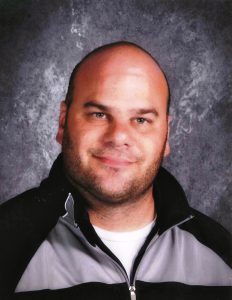 Charles Silberman is a physical education and health teacher with 14 years of teaching experience. He has become a leader and advocate for incoming physical educators by running workshops on teaching in limited space at staff in-services and conferences, assisting with new teacher orientations, and other initiatives. He has experience writing curriculum from scratch and writing published information specific to physical education in state and nationally recognized publications and websites. Charles has also created a niche as a physical education specialist who fuses technology and primary instructional subjects into physical education lessons.
View all of his Professional Development courses at the S&S Worldwide online school.