Need activity ideas and themed products for your program each month? Download and print our daily holidays and observances calendar! See the link below for our May 2020 Calendar.
Refer to the calendar when you need inspiration, whether you are planning activities for the entire month for each holiday, or you need last minute ideas. Be sure to visit our Daily Holidays page to find related items that can help you celebrate each observance.
May 2020 Daily Holidays & Observances – Printable Calendar
How to Use the Calendar For Your Program
We have listed the daily holidays or observances that fall on each day of the month. Some days have multiple holidays, so you can choose to focus on just one, plan an activity for each one, or combine them if possible.
Star Wars Scrapbook
For example, May 4th is Star Wars Day and May 7th is Make-A-Book Day. Plan a themed Makerspace activity for your classroom, where kids are challenged to build their own characters, create a lightshow, and more. Provide them with Star Wars cut-out and After they complete the activities, provide them with Star Wars cutouts and quotes from the movie for them to create a Star Wars Book. Be sure to also hand out blank sheets of paper, or sticky notes for them to add notes from their makerspace activities.
For another simple example, May 1st is Lei Day and School Principal's Day. Host a fun event (at the school and principals' discretion) where your classroom creates their own leis and then delivers them to the principal – he or she may even agree to wear them all day!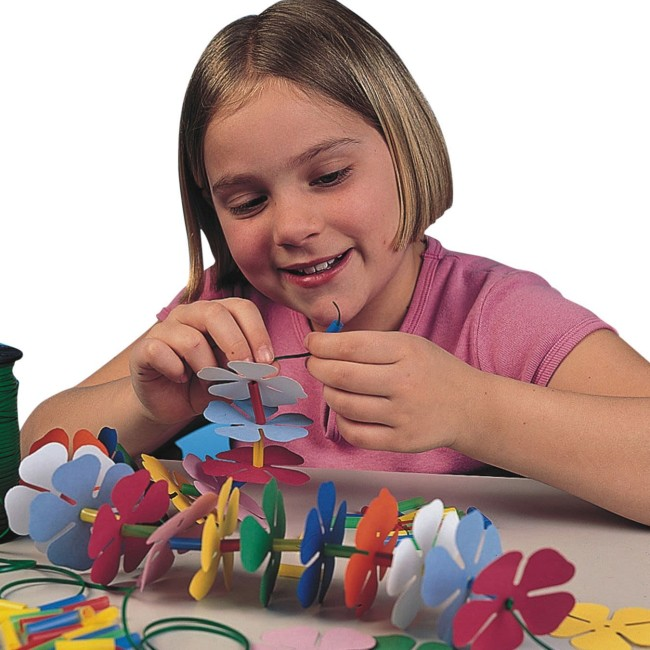 You may choose to use the calendar to plan your activities each month and develop themes around each of the days or a combination of days.
Sensory Trays for May
The third full week in May includes World Bee Day, Dinosaur Day, National Maritime Day, and World Turtle Day. Create sensory bins for kids with a new theme for each day. See below for ideas on materials.
Suggested Materials:
World Bee Day 
National Maritime Day

Dinosaur Day
World Turtle Day
If you are just looking for some filler ideas or last minute ideas, refer to the calendar on any particular day and come up with a quick lesson or activity related to the daily holiday or observance. Some of these can even be used for brain breaks.
Activity Ideas Suggestions
On pages 2 & 3, you will find an activity suggestion for each holiday and observance under the Activity Ideas section.
If you see a URL under the Activity Ideas section, that means the observance is listed on our Daily Holidays page. Visit that link (PDF includes clickable links) to find products and items that would work great for an activity.
We've also shared some specific ideas as a guide. For example, for National Paper Clip Day on May 29th, students can make paper clip bookmarks using green paper clips and felt flower stickers. These can then be used when you have story time.
Weekly & Monthly Observances
Our printable calendars also include weekly and monthly observances. For the month of May, there are several weekly and monthly observances. We have shared several links in the calendar download. Be sure to view the printable calendar for the entire list of weekly and monthly holidays.
Monthly Observances:
Weekly Observances
We would love your feedback on how you plan to use the calendar for your program, and if you would like to see any changes in the template. Thanks everyone!