Oh, Spring! The wonderful feeling of forty-degree weather, snow flurries mixed with light hail, the enticing aroma of trash blossoming on the side of the road: these are just a few signs of the new season. Wait… that doesn't sound right!
Sure, there's little we can do about the unseasonable weather, but a few shivers and goose bumps weren't enough to deter forty ambitious S&S Worldwide associates. Donning neon green vests and wielding trash sticks, my colleagues and I aimed for one goal: Community Cleanup. Together we clean the litter from the streets neighboring our Colchester, CT offices.
Yesterday marked S&S Worldwide's 7th Annual "Clean to the Green" event, led by S&S associate Christopher Karam. "Clean to the Green" has become one of my favorite programs in the five years I've worked for S&S. It's an event to celebrate Earth Week and an opportunity to give back to our community. As someone who grew up in Colchester, being a part of this tradition awards me an extra sense of pride and accomplishment.
The whole process feels almost like a treasure hunt. Groups split up into different walking routes collecting garbage as they go. The "X" on all of our treasure maps marks the town green, and the final reward is the dozen bags of litter we gathered on the way. That might not sound like a chest full of gold and jewels, but I'm convinced it's nearly as fulfilling and comes without the added threat of booby traps and pirate curses.
For many, the collection becomes a game of who can find the most bizarre piece of trash. There's certainly no shortage of discarded grocery lists, orphaned socks, and cigarette butts. The Holy Grail, though, is a tangled mixtape with an obscure title scribbled on it or even an entire business sign advertising low-cost divorces.
As S&S's photographer, my hands stayed relatively clean. I was fortunate enough to capture the smiling faces and hard work of my fellow S&S employees. I could stand back, lens to my eye, and truly appreciate what everyone was doing for my hometown. Today, it's still a bit chilly outside, but the air does smell a bit sweeter.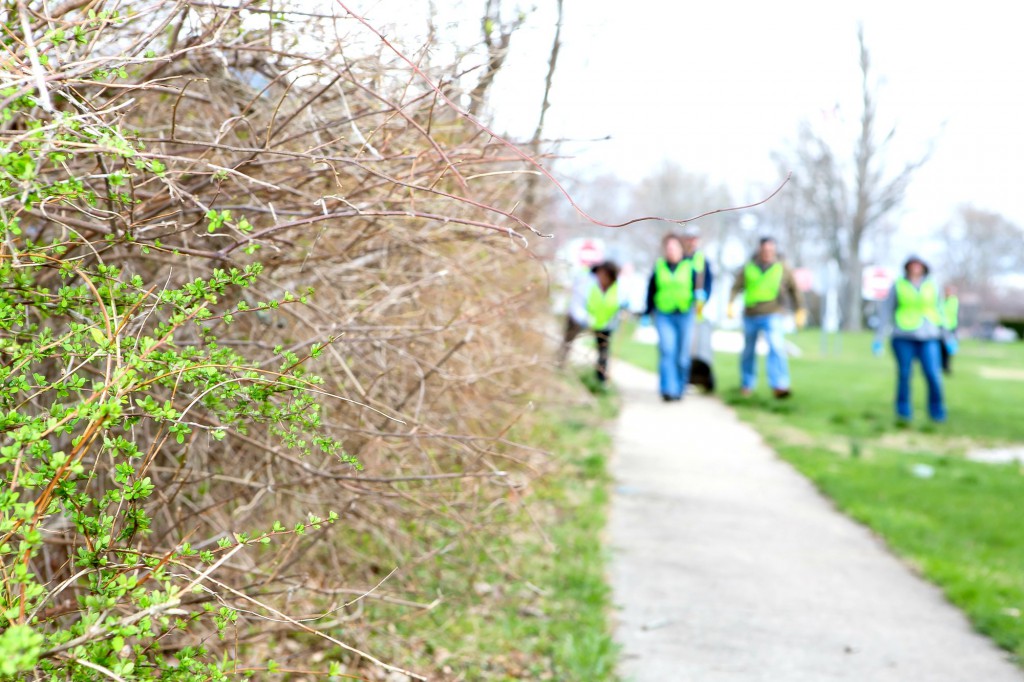 ---
About the Author: Derek Lewis has been the photographer for S&S Worldwide for 6 years. In that time, he has had the pleasure of photographing fun S&S products, playful children, and happy coworkers. Derek loves his wife, his pets, and Yellowstone. He is anxiously awaiting the birth of his first child!