Celebrate New York as the Across the USA theme throughout December. Create fun activities for your residents that take advantage of the holiday attractions in New York City, like Rockefeller Center, Radio City Music Hall, the Fifth Avenue window displays, Central Park, and St. Patrick's Cathedral.
Rockefeller Center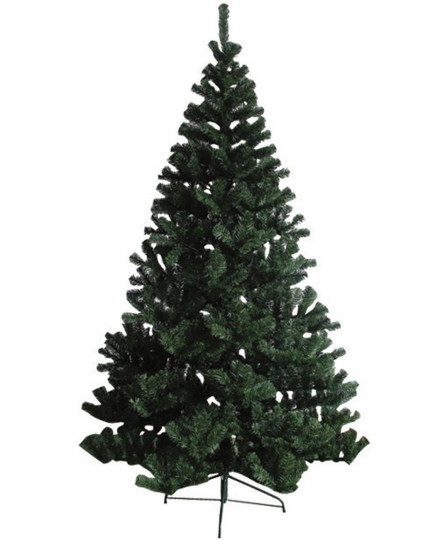 Rockefeller Center is popular this time of the year because of its famous tree lighting ceremony. Each year almost 125 million people visit the Rockefeller Center Christmas tree that contains over 15,000 colorful lights. This year, consider hosting your own tree lighting ceremony with your residents by simply setting up your holiday pine tree and having residents assist you with decorating it. Instead of purchasing ready-made ornaments, use easy-to-make ornament kits that residents can assemble to help personalize the tree.
For instance, invite your facility's Beading Club to make beaded ornaments, or ask your Sewing Club to stitch ornaments for your tree. If you rather use traditional ornaments, then invite your Crafts Club to decorate ball ornaments with paint, glue, and glitter before hanging them on the tree. Finally, encourage residents to assemble holiday paper chains that can easily wrap around the tree as garland.
If a large tree is not an option, then provide residents with smaller trees that they can decorate. For instance, use unfinished wooden pine trees that residents can paint and use as decoration throughout your facility for the season.
Radio City Music Hall
Radio City Music Hall, which is also located within Rockefeller Center, is known for being the headquarters of the dancing group the Rockettes. Each year the Radio City Christmas Spectacular featuring the Rockettes attracts a lot of visitors who enjoy watching the dancers perform "The Parade of the Wooden Soldiers." This year, bring that same excitement to your facility's common areas by filling the spaces with lots of snowflakes and beautiful Christmas balloons. In addition, add to the festive environment by playing holiday music and scheduling a few holiday karaoke sessions for your residents, using a Christmas karaoke CD set.
Fifth Avenue Window Displays
Get inspired by the beautiful window displays that are found along Fifth Avenue by creating a fun holiday-themed diorama in your own facility. Brainstorm with residents about this year's theme for the display, then use holiday elements to bring the display to life. For instance, use Christmas stockings, jingle bells, and a 5-foot Santa for a St. Nicholas theme. In contrast, use snowflakes, tree ornaments, and foam gingerbread houses for a winter village theme.
In addition, use the colors of Hanukkah, blue and white, to create a beautiful holiday display for your Jewish residents. Use blue garland and a menorah for the display.
Central Park
Since Central Park is known for its ice skating during this winter month, provide crafts 
for residents to make that relate to wintertime activities. For example, invite residents to make sleds and snow globes.
St. Patrick's Cathedral
Finally, St. Patrick's Cathedral is a popular landmark in midtown Manhattan that draws both worshipers and sightseers. In recognizing the cathedral, provide your residents with Christian crafts for them to assemble, like beaded crosses or beaded angels. In addition, use stained glass kits that tie in with the beautiful stained glass that can be found the cathedral. For example, as a craft, use Christmas-themed stained glass frames for residents to make.
About Not Just Bingo: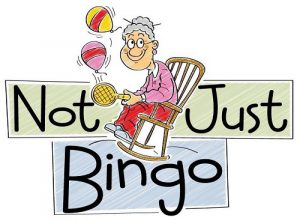 Not Just Bingo is an online resource of fun, senior activity ideas for activity professionals of nursing homes and assisted living facilities. They have been providing fun activity ideas online since 2009, and continue to assist activity professionals across the country by creating meaningful and engaging activity ideas for their residents that go "beyond bingo." Not Just Bingo feels privileged to help activity directors better the living experiences of their residents while demonstrating that a senior's quality of life can actually improve when they move to a nursing facility!
Want even more ideas each month? Visit www.notjustbingo.com for how-to activity ideas, monthly newsletters, and daily holiday ideas. You can also sign up for the Notjustbingo Membership to receive specialized activity ideas to keep your residents and staff engaged, active, and having fun!