Celebrate the commonwealth of Massachusetts as the Across the USA theme for November. Throughout the month, provide fun activities that relate to The Bay State's unique state symbols, which can also be used as the basis of activity ideas for the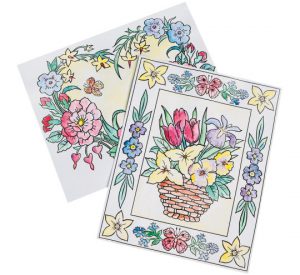 popular holiday of the month – Thanksgiving.
State Flower: Mayflower
Since the Mayflower is the state flower of Massachusetts, provide a flower painting activity for residents using floral pictures. Simply have residents use the kit's watercolors to paint beautiful floral prints that can be framed and hung throughout your facility. Encourage residents to mix the watercolors to create autumn colors, like a burnt orange or sunflower yellow, so that the flowers fit in with the upcoming Thanksgiving holiday.
State Game Bird: Wild Turkey
With Thanksgiving approaching, Massachusetts' state bird, the wild turkey, is the 
perfect animal to focus on during the month. Provide easy-to-make turkeys that residents can assemble, which can also be used as decoration or as table centerpieces for your Thanksgiving festivities. For instance, use paper turkeys that can be put together and used as place cards for your holiday table. For a craftier activity, provide residents with a craft foam turkey kit, in which residents can compete to see who can assemble their turkey the fastest.
Furthermore, don't' forget about your active residents. Pass out inflatable turkey legs for residents to use as tennis rackets to bat an inflated balloon back and forth over a tennis net. Consider making this game your annual Turkey Leg Tennis Challenge, where the winning team members receive trophies.
Official Artist: Norman Rockwell
'Tis the season for family memories, and there's no better artist who captures those memories than Norman Rockwell, Massachusetts' official artist. As an activity, encourage residents to tap into their inner Norman Rockwell to paint beautiful masterpieces. Simply pass out coloring pages of famous paintings for residents to fill in with markers, colored pencils, or oil pastels. Then, frame the finished artwork and hang the pieces on your Activity Room wall for an impromptu art gallery activity.
Official Cookie: Chocolate Chip Cookie
Schedule a few afternoons to host a fun cookie social, where you can pop refrigerated cookie dough of Massachusetts' official cookie – the chocolate chip cookie – into the toaster oven to make a quick batch of chocolate chip cookies. With each batch, add a different ingredient like pecans, white chocolate chips, or even M&M's.
Official Inventor: Benjamin Franklin
Have fun with residents as you encourage them to be creative during an invention activity to honor Massachusetts' official inventor, Benjamin Franklin. First, create an invention box – a box full of craft supplies like buttons, pipe cleaners, paper, glue, craft sticks, etc. Next, encourage residents to invent something using the objects provided. Try to guide residents with this project by asking them to create a Thanksgiving decoration or a pin that can be worn on Veterans Day.
In addition, since Benjamin Franklin was also a scientist, supply residents with a science experiment kit. Provide residents with the materials provided in the kit so that they can record and compare their observations.
Official Bean: Navy Bean
Pay tribute to Massachusetts' official bean, the Navy Bean, by scheduling several bean bag tossing games throughout the month. For instance, host a Tic Tac Toe game, in which teams of residents compete to be the first to get Tic Tac Toe, or invite residents to play a bean bag hole game to see who can toss bean bags into the target. Additionally, invite the grandkids over to play a fun bean game with residents, called Don't Spill the Beans.
State Shell: New England Neptune
Finally, since Massachusetts has almost 1,500 miles of coastline, invite residents to make crafts involving seashells. For instance, assist residents with making necklaces
 using shell beads that can be sold at an upcoming Crafts Fair. In addition, use a shell casting kit for residents to enjoy a hands-on activity of making casts using shells and plaster.
Official Muffin: Corn Muffin
It just isn't November without the smell of tasty desserts. For the month, host a fun Corn Muffin Challenge, featuring the official muffin of Massachusetts: the corn muffin. Divide residents into teams, and provide each team with a different corn muffin recipe to bake. Have the administrators be the tasters of the finished product to determine which corn muffin recipe is the best. Before the baking begins, however, organize an apron-decorating activity so that residents can decorate their aprons for the Corn Muffin Challenge.
About Not Just Bingo: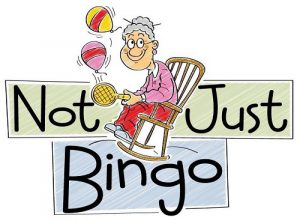 Not Just Bingo is an online resource of fun, senior activity ideas for activity professionals of nursing homes and assisted living facilities. They have been providing fun activity ideas online since 2009, and continue to assist activity professionals across the country by creating meaningful and engaging activity ideas for their residents that go "beyond bingo." Not Just Bingo feels privileged to help activity directors better the living experiences of their residents while demonstrating that a senior's quality of life can actually improve when they move to a nursing facility!
Want even more ideas each month? Sign up for the Notjustbingo Membership to receive specialized activity ideas to keep your residents and staff engaged, active, and having fun!