What do you remember about summer camp? When you think back on your experiences, you likely remember the fun times, the friends you made, the confidence you gained, and the experiences that left a mark on you. Summer camp is an important time in the young lives. As a camp counselor or someone who interacts with children during summer type activities, it is important to know this because it will affect children's growth. What types of skills do children learn from summer camp they may not be able to name? Let's take a look.
Independence
In today's society, sometimes we want to shelter our youth. Parents, teachers, and adults want to control what they watch, what they are exposed to, and avoid trauma at all costs. This includes doing drills at school for dangerous situations, setting parental controls, or just hovering around the children in general.
The beauty of summer camp, especially sleep away camps, is that it helps create a sense of independent pride in the child. They get the 'I can do this on my own' feeling. This will affect them later in life when they face a challenge and they reflect on their time in camp, not always knowingly: they survived a bee sting, or completed a rope course and overcame their fears. Problem solving, grit, perseverance, and hard work are all skills summer camp can imbed in a child that will follow them, as they become an independent adult.
The idea of independence is a natural one because at some point the child will separate from their parents to experience the world. So, why not do it in an environment with a safety net such as summer camp to help them build those skills of independence.
Social Skills
One could argue that school is a great place to learn social skills. As a teacher, I would agree, but I would question to what degree schools allow this to naturally occur. With schedules and things to learn, the focus is on the task at hand, and teaching social skills is often not as intentional as we would like to think.
In summer camp, teaching children how to socialize becomes more of a planned endeavor. There are bunk times where they campers have some down time. There are campfires and hikes. There are games for problem solving and ice breaking, and these happen on an intense basis in an environment where no academic structure can interfere. This allows the camp and counselors to focus on teaching campers how to make friends, how to apologize, solve a problem with a friend, find common ground, and all the other intricacies that come with socializing.
Socializing is a life skill that will help a person in many aspects of life and work. In this aspect, summer camp can be a mega marker on a child's social capabilities.
New Skills and Likes
I have a great appreciation for many things. Among them are natural leather products such as the one my dog wears, and the outdoors. I attribute those to summer camp. Why? Because I can remember making leather dog collars in art class at summer camp and I fondly remember I enjoyed all the time I spent outside. These are two things I never considered before going to camp.
Camp is a great place to learn new skills and to learn you like things you never knew existed. Camps expose students to new skills and activities and you never know which one a camper will take to and keep in their life. It could be boating on the lake or shooting hoops on the court for the first time. In this sense, camp has a lifelong impact on a child's skill development in new activities and learning what they like and it teaches them to try new things, because you never know if you like it. I believe this is something that makes life adventures as you age.
Appreciation for Diversity
Summer camp is a great place to learn about different cultures, from things you make in arts and crafts, to games you play, and the people you meet. Camp offers children an awesome way to interact with those who seem different to them, only to realize they have a lot in common. More so now than ever, I think this is a critical role a camp has. With the world becoming ever more diverse, children need to learn tolerance and respect for other people's ways of life, and camp can be the channel through which this occurs.
The Intangibles
There are many other reasons why camp is so important. From helping a child to identify who they are as a person to building self-confidence, camp can teach so many life lessons that carry on. The intangibles that make up the character of a person are something summer camp brings out or instills in its campers: trustworthiness, being responsible, developing an ethical compass, and even empathy. These intangibles are not to be overlooked when it comes to summer camps, which amplify them to help the campers realize who they are and how important they are.
Summer camp is an amazing experience with a great responsibility to help campers grow and learn life skills and lessons. This can result in many awakenings for campers in many different areas from what they like, to how to make friends and what makes them unique. As a counselor or stakeholder in the camp world, you have a responsibility to ensure campers are getting the most from what a camp has to offer aside from the outer shell of fun in the sun. Help give them that important series of lessons and experiences that will become fundamental cornerstones in their lives so they can look back years from now and say, "I remember when camp taught me…"
About the Author: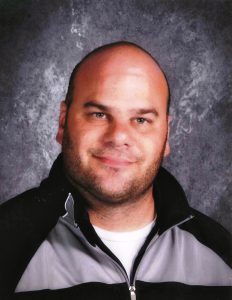 Charles Silberman has worked as a counselor and camp PE teacher for over 25 years and is currently a PE teacher at an Elementary School. He has become a leader and advocate for incoming physical educators by running workshops on teaching in limited space at staff in-services and conferences, assisting with new teacher orientations, and other initiatives. Charles has also created a niche as a physical education specialist who fuses technology and primary instructional subjects into physical education lessons.
View all of his Professional Development courses at the S&S Worldwide online school.