WHAT IS STEM?
Education using science, technology, engineering and mathematics is referred to as STEM. This disciplined curriculum focuses on educating students on these concepts in an ever changing world where technology is at the forefront. In recent years, there has been a push throughout the United States and our education systems to increase STEM education and, in turn, STEM literacy.
WHY IS STEM IMPORTANT FOR KIDS?
STEM jobs are rising at faster rates than any other careers. This rising demand for skilled STEM employees in the future makes the need for quality STEM education essential to the future prosperity of our country. In past years, American students have not ranked highly against competing countries in both science and mathematics. This has shown the need for improved and increased STEM programs starting as early as Kindergarten.
ABOUT STEM SPORTS®
STEM Sports® was founded in 2016 because of the aforementioned factors and because our founders have over half a century of sports marketing experience. The proverbial lightbulb went on one day when the reality struck that since there is science behind everything, there is certainly science behind sports. Factor in that most young students like and gravitate towards sports, the combination of STEM and sports is a slam dunk!
STEM Sports® provides turnkey K-8 educational and supplemental curriculum that combines STEM disciplines with sports. We deliver authentic engagement opportunities to students and youth by using BMX, Basketball, Football, Soccer, and Volleyball as the strategic vehicles to drive STEM-based learning in classrooms, after-school programs, and camps.
(NOTE: Other curriculum featuring Baseball, Softball, Golf, Tennis and other sports are in development).
As a result, students develop critical thinking, collaboration, creative problem-solving, and leadership skills that can be applied throughout their education and future careers. Just as importantly, movement and mindfulness are vital components of our student-led curricula. Our double-play combination of physical activity and cognitive thinking provides a comprehensive, inquiry-based educational experience and a solution for crucial STEM literacy for students.
Aligned with Next Generation Science Standards (NGSS) and Common Core State Standards (CCSS), our curricula will cultivate and promote participants' STEM engagement and retention. STEM Sports® provides all of the necessary and relevant sports equipment along with the entire list of supplies called for in the teacher/administer manual and all of the items have a long-lasting shelf life.
STEM Sports® prides ourselves on catering to both left and right brained learners. Students who are not the typical textbook learners will thrive using our hands-on methodology and the academics will connect to real world applications. Our STEM kits are an inquiry-based educational experience that sometimes implements disguised or stealth learning tactics.
The use of sport allows a student who may not originally be interested in STEM to engage in a way that they see as fun. And conversely, students that may not be athletic or enjoy sports can still participate in the STEM Sports curriculum as they will be interested in the science that they will discover. Watch the video below to learn more.
Who is the Curriculum Best Suited For?
In-School
Public, charter and private school students, in grades 3 through 8, across the country have found great success with our supplemental curriculum in their classrooms. With the alignment to Next Generation Science Standards (NGSS) and Common Core State Standards (CCSS), STEM Sports® curricula are a game changer for students of all types. STEM and science teachers, as well as Physical Education and Health teachers, have discovered new ways to reach and engage their students to improve their STEM understanding…with great success. Teachers should have no fear of the sports and physical demands of the curricula because, simply, students will be able to lead and handle the athletic content of the lessons with ease. Students won't play a full game of basketball or a set of volleyball. Rather, they'll engage in aspects of the respective sports and the science within. This all makes for a hands-on learning experience that in some cases will get a student's heart rate elevated. We all know that a physically active child is a better student. There's science to prove that!
Testimonial:
"Our 8th grade Chief Science Officer jumped at the opportunity to bring the curriculum to students at Villa De Paz Elementary School. We honed in on fourth-grade students and had an overwhelming response. The curriculum is so much fun! The fourth-grade students absolutely love it. They are practicing STEM without even knowing it!"
Out of School
When's the last time you implemented an after-school program that was aligned with standards? What might be rare is fair game for us at STEM Sports®! Imagine the thrill parents will have knowing their child's extracurricular program includes standardized education paired with physical activity. Watch the video below from an after-school program.
Testimonial:
"The STEM Sports programs make a great connection for the kids. You can tell students about addition or subtraction but once you start giving them something they can attach to, that they care about, like sports, then they really get into it."
Camps
Great to institute at all kinds of camp settings including science and sports specific camps. Youngsters will appreciate the play and physical activity aspects of the curriculum and absorb the science that's behind the sports. Implementation of STEM Sports® curriculum is a great opportunity to reduce the summer learning loss that some students experience. Watch the video below learn more about our camp partner.
Testimonial:
"I hosted two two STEM Basketball camps this summer and used most of the kit with a couple of additions! I loved it! The kids loved it. We did STEM in the morning, ate lunch and then played basketball in the afternoon! It was my favorite STEM camp! Addressed the 'whole' child…mentally and physically!!"
STEM Sports® Curriculum Kits
STEM BASKETBALL
You won't want to pass on a great opportunity to double up STEM with Basketball in our STEM Basketball Curriculum program.
This hands-on method of learning the science, technology, engineering and math or STEM elements behind the game of basketball will drive students towards their goals of not only becoming better players, but even better students as they'll get the answers to the "why" questions that surround the game.
The STEM Basketball activities and lessons will assist student's growth and potential both on and off the court through 8 lessons such as:
Understanding the contents of a basketball on the molecular level and how temperature affects play
Evaluate the changes that basketballs shoes have made over time and why
Engineering their own shooting apparatus to explain some of Sir Issac Newton's Laws. By the way, he was only five feet, six inches!
Teaching students how to calculate their own field goal percentage, just like the greatest players in the NBA
While we can't promise students will be able to execute a slam dunk, they'll certainly feel like they did after experiencing the STEM Basketball program. The mindfulness and movement that they'll experience during the lessons will be well received and teacher and administers will make it as easy as a layup.
STEM FOOTBALL
You'll score extra points by teaching your students using the STEM Football curriculum program. Using visual, auditory and kinesthetic methods of teaching throughout the program, there's no holding back the intentional learning opportunities provided on the gridiron and in the classroom during the sequence of lessons.
We touch on many facets of the game from a historical perspective as well as encroaching on current subjects and hot topics. Students will experience forward progress during the STEM Football's 8 lesson program with modules such as:
Gaining the understanding of energy and motion differences between a youth and foam football
Exploring how in-game communication technology enables success for NFL teams
Learning about the nervous system and the importance of helmet engineering
Graphing successful pass completions using data related to the use of receivers gloves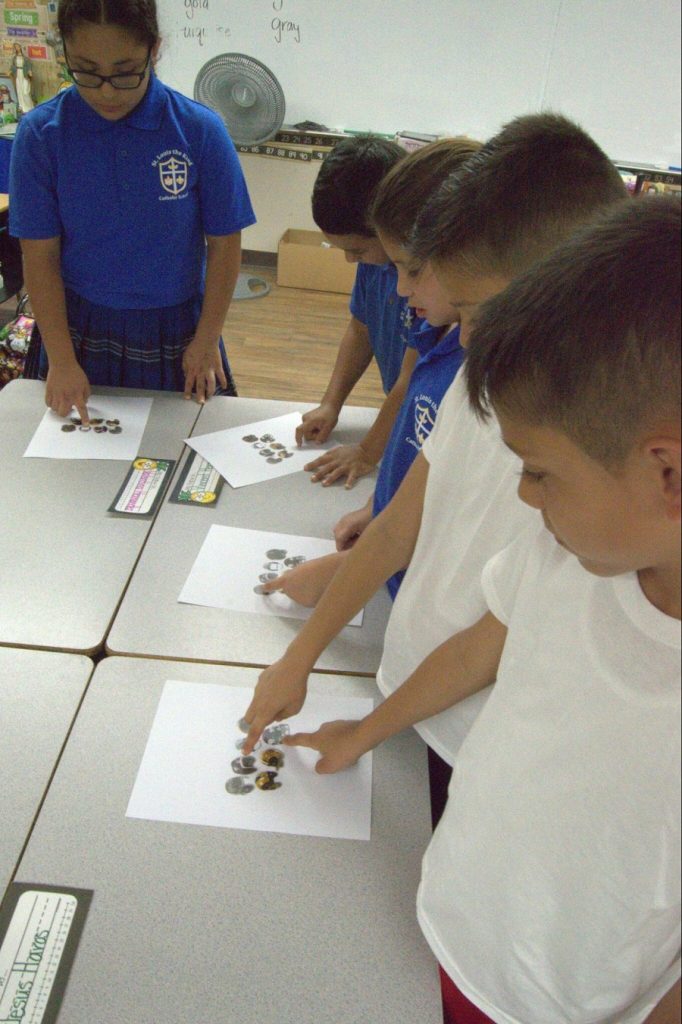 Your students will kickoff great new methods of learning using the game of football to drive their STEM literacy.
STEM SOCCER
Our STEM Soccer program has the perfect touch and trappings to create a robust curriculum that juggles between classroom style teachings as well as on-the-pitch learning opportunities. There are no penalties for learning this way, not with capable teacher and administers heading the way.
Crossing the spectrum of the sport, the STEM Soccer curriculum touches and tackles several different lessons throughout the 8 module program and features:
The importance of properly inflated soccer balls and how molecules respond inside the ball
Learning how active play and burning calories correlates
The Engineering Design Process will come into play as students create their own goal line technology.
Calculating the probability of penalty kicks. Students will be able to predict the number of penalty kicks by using a model from collected data.
It's our goal to make your students critical thinkers, better problem solvers and skilled collaborators. The STEM Soccer program will do just that and explain the science that is behind the world's most popular game. This program will provide an invaluable assist so that students can lap the field with their STEM literacy and future career paths.
STEM VOLLEYBALL
Looking for a great way to spike interest in youth volleyball? The STEM Volleyball program is a fantastic platform that's easy to implement, attractive to young players and features a standardized, turnkey educational curriculum that looks at the science, technology, engineering and math behind the great game of volleyball.
The STEM Volleyball program serves up strategic STEM-based activities with basic volleyball gameplay along with recent technological and engineering advancements that have enhanced the game. This enables students the opportunity to get behind the sport they love with 8 different modules and lessons that volley around the game such as:
Learning the science of force, acceleration and mass and Newton's second law of motion
Discovering the technology behind optimal serving speed
Understanding the engineering design process and creating solutions to problems
Use math to measure the area and perimeter of a volleyball court
The net result of the Skyhawks STEM Volleyball program? Students will become critical thinkers, gain cognitive skills and deeper introspection…and not just during game play. They'll learn life skills with transferable, real-life applications during their experience and they'll really dig it!
STEM MULTI-SPORT
Looking for a great way to see a diverse amount of sports in one kit? Look no further than the STEM Multi-Sport kit. Each kit contains two lessons each from STEM Basketball, STEM Football, STEM Soccer and STEM Volleyball. One of our most popular curricula, this will certainly capture the attention of your students as you'll be able to weave through the science, technology, engineering and math of four different sports.
STEM BMX
Want to get your student's wheels spinning? The STEM BMX project-based program is best suited for elementary students (grades 3-5) but can be expanded for middle school students. The eight module curriculum is equal parts education, athletics, and exercise. Students use BMX bikes to perform various experiments to explore the world of STEM. The flexible modules are designed to be used in a variety of settings including school day, after-school, as well as summer camps and programs. This kit comes with 5 BMX bikes and the tools to build and maintain the bikes and safety equipment to ride.
Be on the lookout for new curriculum such as STEM Golf, STEM Baseball and STEM Softball as well as a Multi-Sport for K-2 grades.
Additionally, all current curriculum are currently being upgraded and will include the following additions:
Differentiation: grade band assimilation for 3rd to 5th and 6th to 8th.
"Capstone" Project (6th-8th) to commensurate student's knowledge of each curriculum.
Each module as a list of sports-related jobs related to the concept of the lesson
Mindfulness Matters: important messaging to assist with the uniqueness of blending STEM with sports.
Assessments in each lesson to effectively evaluate students.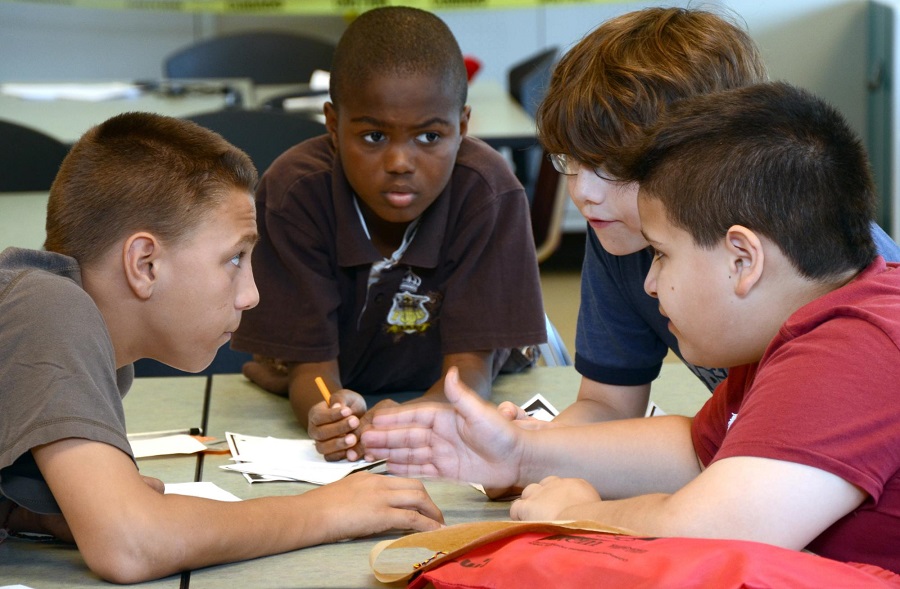 These new manuals will be included in all kits that go out in the Fall of 2019. Kits ship in just five business days!
For more information, visit www.STEMSports.com. Should you have any questions, we can be reached at 602-845-0316 and at [email protected]. We're here to help!
Author: Lauren Chiangpradit with Agency G, agency of record for STEM Sports®