Batter Up! History of Baseball (Time for Kids Nonfiction Reader) – by Donna Rice
Story Summary
We are just finishing up baseball season! This book will teach young readers all the facts
about America's national pastime. This informational text is full of colorful images, timelines, and charts. Readers will learn about basic rules of baseball, the first World Series, the Baseball Hall of Fame, and famous baseball players.
Recommended Ages – Grades 3-4
Activity 1
• Before reading Batter Up! History of Baseball, have the students get into groups of two or three. Let them know that they will be learning about baseball and the history of baseball. Before reading the book, you want to check their prior knowledge and see what they already know.
• Distribute a T-Chart mat and Dry Erase markers to each group and have them write True on the top left and False on the top right.
• The teacher will distribute a worksheet of 10 true or false questions for the groups to work on together.
• Once the groups have completed the questions, go over each question as a class to determine which questions are true and which ones are false.
Materials
• Tabletop Easel
• Dry Erase Markers
• Worksheet with prepared baseball true or false questions
Activity 2
• Now it is time for the students to read Batter Up! History of Baseball and search for the answers to make the false baseball statements true.
• This activity can be done in a guided reading group or students can remain in the groups they were in for the T-Chart.
• On a piece of chart paper write baseball in the middle of the paper and draw a circle around it.
• Students will search for facts about baseball, write them on a sticky note and place the sticky note outside the circle on the chart paper. This will create a concept map with facts about baseball.
Materials
• Batter Up! History of Baseball
• Ruled Easel Pad
• Yellow Stick-on Notes
• Ticonderoga Pencils
Activity 3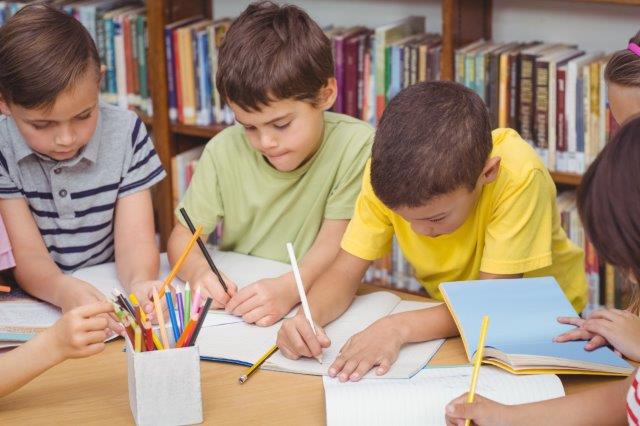 • Students will extend their learning about baseball in a writing activity.
• Students will create an Acrostic Poem using the word Baseball.
• Students can use words from the book Batter Up! History of Baseball to complete their poem.
Materials
• Bright White Sulphite Drawing Paper
• Ticonderoga Pencils
• Crayola Colored Pencils
Activity 4
• To finish up the study of the book Batter Up! History of Baseball, the class will play a game of Baseball Jeopardy.
• On the classroom white board create a table with categories on top and points that will correspond with questions underneath. For example, students can choose "Baseball rules for 200".
• Place the students in four groups. They can work as a team to answer the questions.
• Each group will have a buzzer to press and buzz in when they have the answer to a question.
• When a question has been answered erase the corresponding points from the whiteboard.
• Groups can keep track of their points on a personal white board at their table.
Materials
• Light and Sound Buzzers
• Dura-Rite Dry-Erase Board
• Expo Broad Chisel Tip Dry-Erase Markers
• Expo Dry-Erase Erasers
• Personal White Boards
Guest Blogger: Melinda Brown, Reading Recovery Teacher at East Lyme Public
Want even more activity ideas surrounding baseball to engage your students? Check out these fun ideas:
Students can create their own personal jewelry using our Sports Beads! They can choose baseball, basketball, football, tennis, or volleyball. We also have assortment packs. Great for a group activity, and students can share with each other what sports are their favorite.
Teachers can use our Stick On Sports Foamies to highlight areas on concept maps, or use to highlight a job well done on their assignments.
Have your class practice their art skills by decorating their own Sports Sand Art Boards Craft Kit.