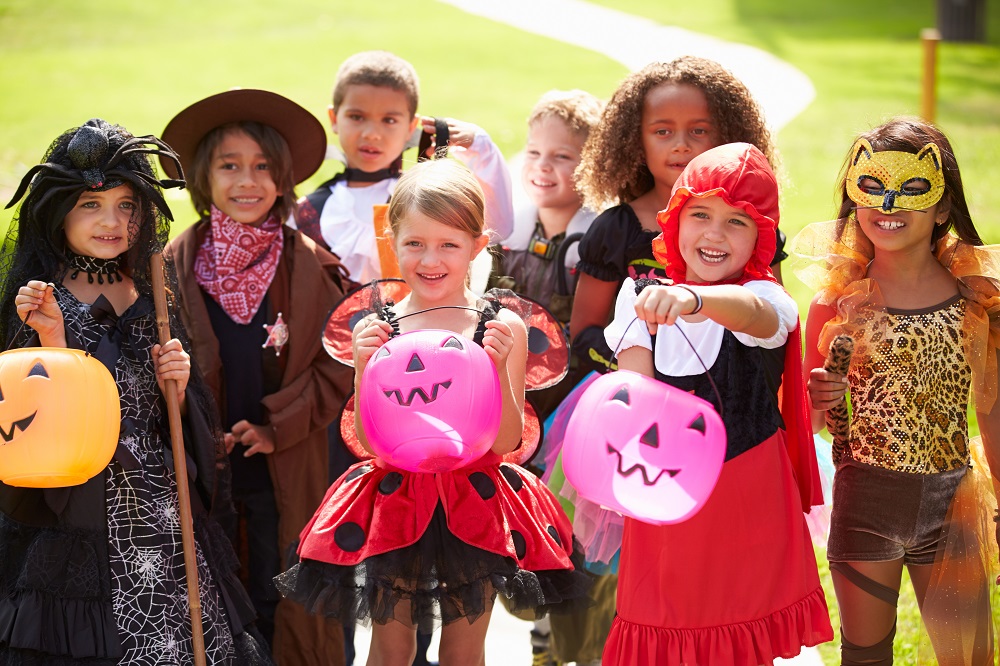 When I was growing up, I would spend all of September and October determining my costume for Halloween. Halloween back then meant trick or treating around the neighborhood with my siblings and friends, when we were really young our parents would accompany us and as we got older we also earned the right of less and less supervision. Now that I am a mother I wouldn't feel comfortable with my children visiting houses at night where I do not know the owners, and luckily, I don't have to worry due to the recent popularity of Trunk or Treat. In an effort to make Halloween safer, many communities across the country hold Trunk or Treat events as a safer alternative to the typical trick or treating of my youth.
At Trunk or Treat events, children wear their Halloween costume and walk through a parking lot to visit trunks that are decorated to receive candy. Often these events are held by a school PTO (Parent Teacher Organization), churches, or local Parks and Recreation Departments. Many of the events I have attended have had contests for funniest, scariest, most creative trunk as well as costume contests. Some include refreshments and a DJ during the event, while others partner up with other fall festivities and offer hayrides, crafts and games, face painting or a screening of a Halloween movie.
We've picked 5 of our favorite Trunk or Treat ideas. Some are simple and some pretty intricate for those who want to get super creative!
Spooky Spider Theme
This spider Trunk or Treat idea is simple yet festive and themed for Halloween. Use a large spider web and stretch it over the entire back of the car. Then add large and small spider decorations, a few cauldrons, and some grave stones! (Source: Pinterest)
Suggested supplies:
Gumball Machine
We love this gumball machine idea using balloons! It is really colorful and creative and you can even create a slot for a giant quarter for kids to play with. (Source: Pinterest)
Suggested supplies:
Batman or Superhero Theme
A Bat Cave themed Trunk or Treat is perfect for all of the superhero lovers out there! Use a black plastic table cover to cover the car, and create a cityscape with construction paper, or use a skyline backdrop. Make sure you label it with the Bat Symbol too. You can also create an overall superhero theme, like this one.
Suggested supplies:
Candy Land
What is a Trunk or Treat without a candy theme? Bring the game Candy Land to life with life sized candy bars, balloons, and more. (Source: Pinterest)
Suggested supplies:
Luau Theme
There are so many different options for creating a Luau Trunk or Treat! This one by Grace UMC is very detailed and colorful.
Suggested supplies:
Share with us your favorite Trunk or Treat themes this year in the comments!
Submitted by: Web Merchandising at S&S Worldwide