Whether it is your first year or your 30th year as a teacher, you can never show up to the start of the school year with too much to prepare for. I remember the first few years of my teaching journey, having tons of books, my USB stick full of files, milk crates stuffed with items to set up my office. Now into the middle of my career, although technology and the cloud are in full bloom, there are still so many important items to consider. In this article, I've shared five basic essentials I refresh every year so that my teacher tool kit has a solid base. Most of these are specific to PE teachers, but can also work in the classroom.
My Start and Stop Signal
I like to mix things up year to year. Each year, I try a different way to let my students know when it is time to start and stop class. For the majority of my career, I used a whistle. I've gone through so many because, inevitably, they touch the ground, a student puts their fingers on them, or they just get chewed up. So, each year, I would buy several lanyards and whistles in different colors to use throughout the year. It also became a place to store my pen and staff ID. These days, I still use a lanyard for my ID and pen.
But the whistle is no more. I prefer my voice, verbal cues, or music now. So, I have to have my verbal cues posted before the students come, my voice ready like a pop star before a concert, and the right music – because it is always changing. Whatever your routine, have your start and stop signal equipment, procedures, and visuals ready to go.
Posters
I don't care how much technology is advancing, nothing beats a fresh set of posters. Let's face it, it takes time to build up your material and equipment. And as things age and get damaged, we need to keep our gym looking fresh and sharp. Posters are a great way to help reinforce lessons and act as reference material, especially for bulletin boards. Plus, if your school is like mine, you have to change yours each month. That's why I love posters! I restock with one or two new posters each year. And don't forget the poster adhesive. Without it, your poster will not last very long. Here are some poster suggestions for inspiration:
New Equipment
Maybe you get a small amount to spend at the end of the year on some items, or maybe you're in a situation where you have to scrimp and slowly build up your equipment with some good-natured help, such as grants, PTA, and donations. No matter your situation, always re-up with some new equipment. It doesn't have to be anything extravagant, unless you have the budget for that. Instead, go for value packs or sets that come with resources. If you have space issues for your program, you might like this limited-space equipment pack that comes with a 96-page color activity guide. Maybe you have an overload of dollar store pool noodles and are looking for a different way to use them. In that case, a $14 pool noodle connector set won't break the bank. Imagine setting up obstacle courses with it or using it for throwing and catching, kicking and passing, or even balancing. A small item like this can go a long way and give your program a quick refresh.
Icebreakers and Class Rule Ideas
I know that I always come back to school wanting to start the year off differently. Sometimes it is a small tweak, other times an overhaul. Yes, I generally know the tenets of what works: squads, routines, procedures, etc. But not only do I get tired of the same old same old, so do the students. Thus, I try to come up with new ideas to start the year. This includes new games like this Emoji Memory game using large emoji cards. It is current, fun, and a great way to teach team building. Whatever change I make to my icebreakers or how I teach the rules, I always try to do something different and have it ready for the start of the year.
Thematic and the Little Things
No, not dramatic. Thematic. What I mean by this is that some teachers, myself included, want to have a theme for their gym. I have seen some really great ones. For example, I saw a cinema-based theme once that was pretty neat. I have had themes myself that incorporated a certain color, and I followed along the same line of design in the things I put up around my space, much like a classroom teacher does. Consider well before you walk into the school building what you want your gym setup to be. I'm not just talking about the theme, but the little things as well. Will you have a sign-out sheet for the bathroom? Will you have a first aid kit nearby? Think of the little things as the glue that pulls the big things together, because by the time you get to school, with only a week or less to set up, it is already too late.
The Bonus
The implicit thing not said is that in order to have these things in your tool kit for your triumphant return to the new school year, you have to be refreshed in some form or another. Granted, not everyone gets this chance each summer. Life, good and bad, happens. No matter what summer had in store for you or what the last school year brought, make it a mental habit that when you walk through those school doors all of that stays behind. The students and your peers need you fresh and present. As PE teachers, we know that a team only works if everyone does their part to the best of their ability. Be the best you when you return.
In addition to being the best you, be ready for the stress that will come. We all have rough days. Johnny had a bloody nose, Jill got sick during PE, Manny was not listening and disrupted your class. Have some stress-busting tools ready for you and the students for these days. I've heard of teachers who have anger management kits with stress balls in them and other tools to help students calm down. As a teacher, you need this too, whether it is a private space in the school to take a breather or something to reach for like a ball to bounce or stick to hold. On those rough days, I find a quiet space to sit and breathe or I go outside to be around the students and play with them. Heck, I may even break out into a character from my favorite TV show to teach as.
There you go. Those are the five essential tools for you to refresh and make your return to school a healthy and prepared one. Have something you do that you want to share? Comment below!
About the Author: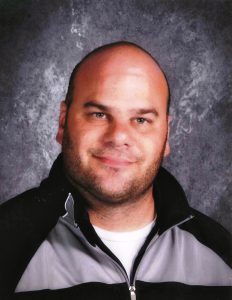 Charles Silberman is a physical education and health teacher with 14 years of teaching experience. He has become a leader and advocate for incoming physical educators by running workshops on teaching in limited space at staff in-services and conferences, assisting with new teacher orientations, and other initiatives. He has experience writing curriculum from scratch and writing published information specific to physical education in state and nationally recognized publications and websites. Charles has also created a niche as a physical education specialist who fuses technology and primary instructional subjects into physical education lessons.
View all of his Professional Development courses at the S&S Worldwide online school.