The National Accounts team takes Easy to a new level. Our program efficiency experts take care of all the hard stuff for you: comprehensive account management, product sourcing and personalized pricing. They're partners, consultants and a point of contact, completely committed to creating a streamlined program just for you!

Meet Some of Our National Accounts Team:

Audrey Bis
Vice President, General Manager National Accounts Division
Audrey has been with S&S Worldwide for 14 years, working in Distribution and Logistics, Merchandising and Business Process. She has more than 20 years career experience in Distribution and Logistics Management.

"We don't just sell - We listen and understand what the customer needs and wants. We make recommendations and offer solutions. We get answers and will utilize all of our resources to make our customers happy. In other words, we make it easy!"

Tel: 800-243-9232 X2149
Email: [email protected] Fax: 860-537-2563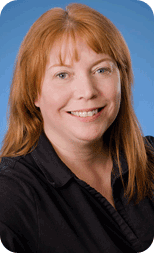 Christine Taranto
National Accounts Administrator
Christine has been with S&S For 13 years. She spent her first several years in the contact center training & overseeing order entry and customer service. She then transitioned to her current position in the National Accounts Division in 2005. Christine manages the set up of customer accounts, maintains customer specific pricing programs & facilitates orders and special reporting. Christine has over 5 years of experience working in a daycare environment which helps a lot when it comes to understanding the needs of our early ed customers. Her favorite part of the job is knowing that each customer she makes happy represents a group of children that will in turn also be happy.
Tel: 800-243-9232 X2273
Email: [email protected] Fax: 860-537-2563
Douglas Hall
National Accounts Sales Manager
Douglas(Doug) Hall has been with S&S Worldwide for over two years. His responsibilities include the maintenance and growth of existing business, as well as the business relationships in Charter School Markets, and Day Care Chains. Doug is also one of the main contacts who handles much of the Domestic Wholesale and Distributor opportunities.
Tel: 800-243-9232 X2924
Email: [email protected]
Carmelo Mangiafico
National Accounts Sales Manager
Carmelo Mangiafico been with S&S Worldwide for over two years. His primary focus is pursuing opportunities in new markets. His background includes sales & marketing, coupled with a strength in developing distributor relationships. Carmelo also has experience in the domestic & worldwide market, and is one of the main contacts who handles our International business opportunities.
Tel: 800-243-9232 X2925
Email: [email protected]
Kaitlin Kozyra
Customer Marketplace Analyst
Kaitlin Kozyra has been with S&S Worldwide since 2014, and a part of the National Accounts Division since 2015. She is responsible for the growth, maintenance, and onboarding of Marketplace Customers, as well as research into new business initiatives.
Tel: 800-243-9232 X2135
Email: [email protected]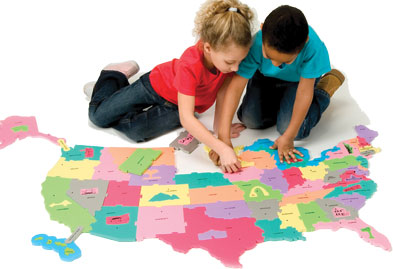 About S&S® National Accounts
We find customer-focused solutions to the most challenging requests. Think of S&S Worldwide's National Accounts Division as your eyes and ears in the marketplace: product experts, consultants, advisors and helpers.
Our clients are large national multi-site professionals who require corporate and site-level interaction – professional support with a personal touch. The people we serve include early childhood chains and franchise groups, educational management organizations and charter schools, as well as large multi-site after-school and in-school programs.
Our "Making it Easy" team works together to thoroughly manage every account, aggressively pursuing products and budget-minded pricing. What we don't carry, we'll find.
Our passions are your passions: honesty, trust, a drive for excellence, an entrepreneurial spirit, and a love of innovation and learning. Our goal is a team approach to creating a sustainable competitive advantage for our customers.

You'll never slide down our priority list, because we manage fewer than 50 accounts. That allows us to uphold a higher level of service than the competition. With the full support of our Executive Team, National Account customers are S&S's highest priority. We have the green light to do whatever it takes to make you happy.
Some of our Clients:
Knowledge Universe, Edison Learning, Mosaica Education, Learning Care Group, Childcare Network, Goddard Systems, PIU Management LLC, Jump Bunch, Colorado League of Charter Schools, Arizona Charter Schools Association