Think back on your Field Day events from your school days. What do you remember? Many of you will remember how much fun you had, the games you played, and spending time with your classmates. Field Day is a great chance for students to let loose, get active, and have a good time. And at the end of the day, it is all about creating a memorable experience.
Now think about your planning process for Field Day. Do you ask other teachers for help? Can you have an outdoor event? Would you just throw some activities on a sheet of paper and draw a map with a schedule? Will you reach out to the community to ask for donations? Do you think about alerting parents that children will get wet if you have water activities so there are no surprises when they come home with dirty clothes? The level of planning you do and the amount of detail and communication you put into planning a Field Day have a direct correlation between the kind of memories a child will have decades from their elementary school years.
This means that the roadmap to a successful Field Day comes through proper planning, communicating, execution, and follow-up.This cannot be done in a vacuum or a couple days of throwing things together. It involves considering all the possible aspects Field Day will entail, and working through each at a steady pace during the course of a school year. There are four main components to consider when planning for a field day:
Why you are doing it
How to plan for it
How to communicate to the students, staff, and community
How to execute the day
The Importance of Field Day
In this post, I am going to focus on the importance of Field Day because it is more than just a day for children to run around and teachers to get out of teaching.
Showcase for PE Skills
Field day is an opportunity for you to showcase your program and your students to showcase their skills. Think of it as a cumulative exam. There is a general undertone that permeates some school cultures, which is that PE is just a planning period, or not that important due to academic needs. Field Day is a time for you to show the entire school and community that physical education holds value. It is a chance to let them see what physically-literate children look and sound like. With a great Field Day, you build a case to advocate for more time, money, and events for your program.
Hands Across America
On May 25th, 1986, approximately 6.5 million people held hands in a human chain for fifteen minutes across the United States. In doing so, they raised $34 million. Much of the funds raised were to give to local charities, such as homeless shelters. This was before the internet and social media. You can use Field Day in the same vein as Hands Across America. It is a time when you can bring the school community, including local businesses, charities, religious organizations, local leaders, parents, teachers, and students to the same place for a singular cause: the youth. The power of this allows you to bring awareness to your school and its needs and ask for help, whether it is monetary or otherwise.
Mark in Time
Field Day acts as a marker of a passage in time. It is a celebration of another school year gone by. It gives the students something to look forward to, and it is almost a proverbial archway to summer. Many teachers choose to use Field Day as a way to encourage children to work hard and behave toward the later part of the year. Others plan to involve their students in coming up with class colors, snacks, and making the day extra special. Field Day gives everyone something to mark an important time in the year with and something to look forward to!
Oh, The Things You Can Teach
Field Day offers the opportunity to integrate other subject areas into the process. This cannot occur without proper planning, however. But Field Days can go as far as to be thematic. Olympic Field Days are popular themes where children can learn about games from around the world. But, Field Day can extend this. It can involve classroom teachers having their students learn about a country and making a bulletin board on their country. Field Day can be used to teach about healthy competition and sportsmanship.
Plan a Field Day That Shines
Field Day is many things. It is not just a day to let children play with no other recourse. It offers the ability to involve stakeholders, shine a bright light on your program, further advocate for your program, students, and school, and to teach a wide range of topics. When your students think back on Field Day a decade from now, what do you want them to remember? How do you want the day and the process of planning it to improve your students and the community in which they live?
About the Author: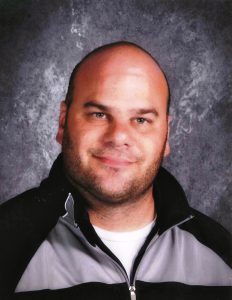 Charles Silberman is a physical education and health teacher with 14 years of teaching experience. He has become a leader and advocate for incoming physical educators by running workshops on teaching in limited space at staff in-services and conferences, assisting with new teacher orientations, and other initiatives. He has experience writing curriculum from scratch and writing published information specific to physical education in state and nationally recognized publications and websites. Charles has also created a niche as a physical education specialist who fuses technology and primary instructional subjects into physical education lessons.