Celebrate the New Year in style! We've got some great ideas for your New Year's Eve party. Your guests are sure to be impressed by these festive decorations and party favors. We have selected 7 New Year's items we know you will love. Reminisce on the year 2018 and start the year 2019 off with a memorable celebration!
A must-have for a New Year's party! These fun and festive hats come with assorted colors and have fun designs. Be sure to take New Year's selfies!
Ring in the New Year with these colorful party horns. Get your party guests to make some noise in celebration!
Bead necklaces are great for every occasion, and these ones glow in the dark! Just expose to light to activate. Then turn off the lights while everyone wears their necklaces and count down the New Year!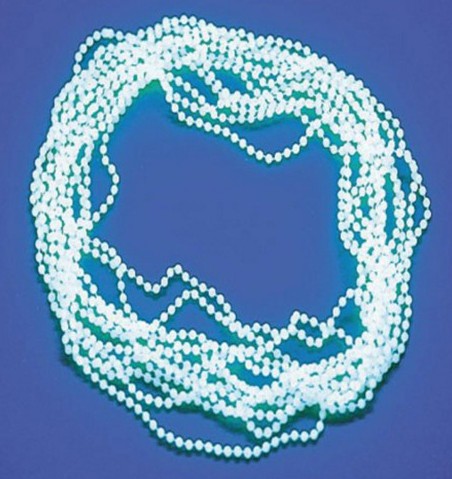 Want more glow? Try our Glow Lite Rope Bracelets too!
11″ Stars Around Balloons, Assorted
Balloons are perfect for a party. Decorate your whole house with this 50 pack of starry balloons!
Another great decoration for New Year's, this black metallic fringed banner has glittered letters and is 9 feet long!
Whether you are hosting a party for children or adults, these plastic champagne glasses are great for when the clock strikes midnight! Fill them with champagne for adults and ginger ale for kids!
Ringing in the New Year is not complete without photos! This pack of 12 photo signs can be used as props in your selfies! They are printed on both sides of board stock paper with different designs on each side for plenty of variety.
What is your favorite New Year's Eve decoration?
Have a save and Happy New Year!